#WeWontRest: The benefits of giving pharma a face
The European pharmaceutical industry isn't a faceless entity, it's a community of more than 100,000 people all working together to improve the lives of people affected by illness.
That's the message behind the European Federation of Pharmaceutical Industries and Associations' (EFPIA) We Won't Rest campaign, which has highlighted the distinctly human motivations of the people behind the medicines.
By asking individuals working in the industry to make personal pledges on how they will make the world a healthier place, it aims to recognise the people who are working hard to discover and develop new medicines.
The power of story telling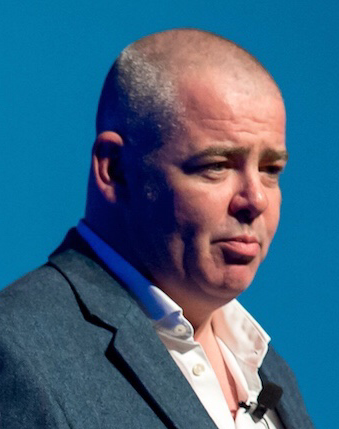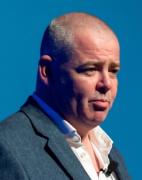 Andy Powrie-Smith, executive director of communications and partnerships at the organisation, said it was the first-time companies and associations had come together to tell their stories.
"When we launched #WeWontRest, we wanted to find a platform to tell our innovation story, to give individuals a chance to share the ground-breaking work they are doing.
"It provides our members with a vehicle to share their own stories, and that collective story has made an even bigger impact."
The approach certainly appears to have legs.
The campaign has been translated into more than 20 languages and has reached more than 50 million people living in 27 countries around the world, some as far afield as Chile and Mexico.
More than 400 industry staff have made a pledge that reflects their commitment to improving patients' lives through drug discovery and development.
At its heart, We Won't Rest is about people, and the pledges highlight the sector's growing drive towards patient centricity.
From finding treatments for underserved conditions to improving access to health information, the promises listed on the EPFIA's pledge wall all cite a major area of unmet need that the industry is working to tackle.
Areas of unmet need
Virginia Zumárraga, Spain's patient experience solution lead in UCB's immunology patient value unit, said the company wouldn't rest until the patient voice was incorporated into the treatment decision making process.
Allan Hillgrove, who sits on Boehringer Ingelheim's German board of directors, spoke about the need to listen to the patient voice in the drug development pathway.
Other pledges focused on unmet need within particular therapy areas.
Lisa Broad, senior director of Pain Discovery UK at Lilly, said that the World Health Organisation had placed migraine in the top 10 of the most disabling diseases.
"#WeWontRest until migraine becomes a manageable condition," she added.
Dr Stefan Wohlfeil, chief medical officer of Vifor Pharma, explained that iron deficiency could have severe consequences for many, including people suffering from kidney disease and heart failure.
He pledged: "#WeWontRest until this often-neglected condition is routinely diagnosed and effectively treated to improve patients' quality of life."
Power of collaboration  
Industry is well aware of the fact that it can't make the world a healthier place by itself, and the sector's increasing focus on joint working is a key plank of the campaign.
Anna Śliwińska, President of the Polish Association of Diabetes Patients, for example, pledged she wouldn't rest until diabetes was a priority for her country's healthcare system.
Andy Powrie-Smith said: "Tackling some of the biggest challenges facing patients and healthcare systems across Europe requires collaboration and partnership among all healthcare stakeholders.
"#WeWontRest has allowed us to connect and to establish a collaborative dialogue."
As well as being posted on EPFIA's "pledge wall," the statements have been shared across social media, putting faces to promises.
The industry's passion
The campaign, Andy said, was about showing the passion, commitment and dedication of the individuals, teams and companies working to discover and develop new medicines.
"Our industry has an amazing story to tell. There are well over 100,000 people, in Europe alone, employed by our member companies. They are pushing the boundaries of science to find new treatments and cures," said Andy.
He added that in the coming weeks, the organisation will also be telling the other side of the story.
"We are sharing the patients' stories, aligning the #WeWontRest commitments and the life-changing science to peoples' aspirations and hopes enabled by new treatments.
"Told through the voice of the patients, ForTheChanceTo highlights how many people have grasped another chance at life thanks to medical innovation," said Andy, adding the EPFIA wanted to give patients the chance to raise awareness of how the condition they live with affects them.
Launching later this year, For the Chance To highlights how many patients have grasped another chance at life because of treatments developed by the industry.
Ultimately, the project connects people to people and enables pharma and patients to better understand that they are all working for the common goal of a healthier world.