Study finds unexpected prescription influencers in healthcare
Patients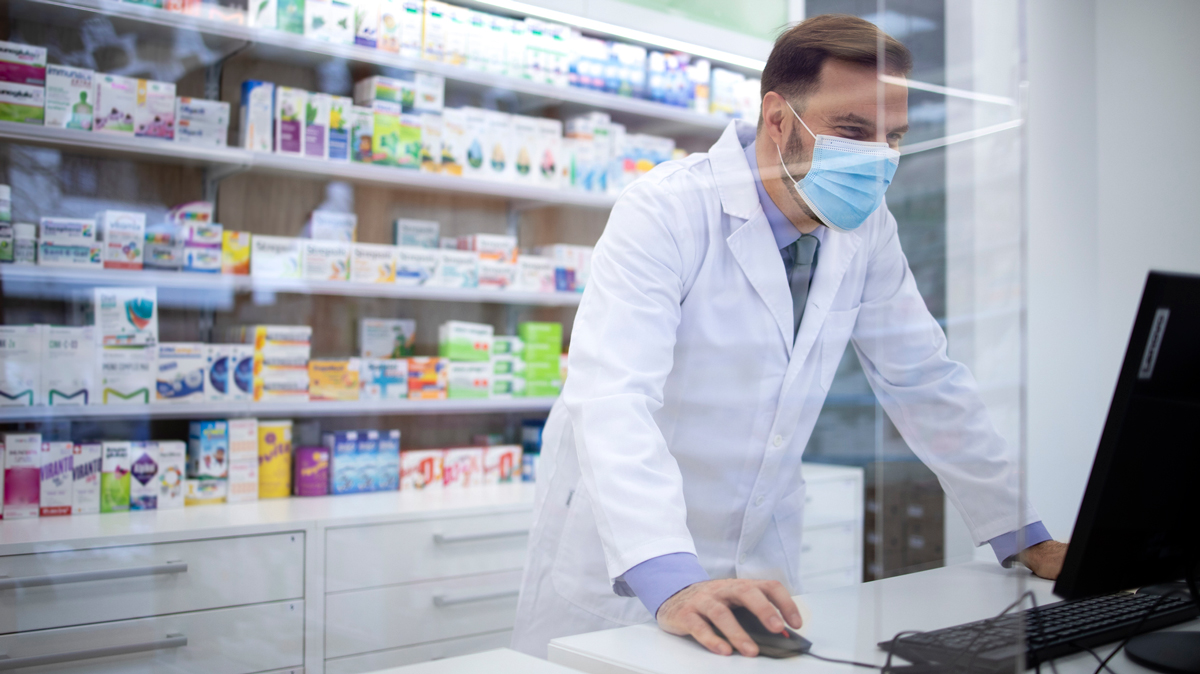 Cate Evans, SVP group director, strategy at Havas Media Group, and Nick Lapolla, research director at MedSurvey tell us about a two-phase research study the companies recently performed to understand a patient's prescription journey and who influences prescription-based decisions.
The healthcare landscape has shifted dramatically due to the pandemic. What was once usual practice for pharma – connecting with stakeholders through face-to-face interactions – has pivoted into the need to make meaningful relationships digitally.
But who does pharma need to reach to ensure these connections translate to increased knowledge and utilisation of its products?
To evaluate this question, Havas and MedSurvey performed a study on how the transformations within the healthcare system have affected the patient journey and who is most influential in prescribing decisions.
The study
Before beginning the study, researchers at Havas and MedSurvey hypothesised that it might be non-MDs who are spending more time with patients and having more in-depth conversations.
As a patient goes through their prescribing journey, they meet many different people, and one's meeting with their doctor may be brief compared to the time spent with others.
From Havas Media Group's view, Evans says the researchers wanted to focus on the question: when it comes to the prescribing journey, who could be the other people who have prescribing-type conversations and are influential in this process?
Lapolla notes that from the perspective of MedSurvey, one thing they often hear from their clients is how difficult it can be getting research done to find out how to have a more significant reach in the market.
"So many more drugs are coming to market, and if you look at what the FDA has done over the last five years with approvals versus the actual pool of individuals to speak with, there's a vast change in the need and the demand," Lapolla states.
"But it's not as if we're getting tons more physicians coming into the market. So, from that standpoint, to be able to have a bigger reach and to understand more fully that holistic view was important."
The research began with a qualitative study consisting of 60-minute interviews with six healthcare providers, including two MDs, two physician assistants/registered nurses, and two pharmacists.
Investigators then followed up with a 400-respondent quantitative survey done through an online tool. Participants, including nurse practitioners, physician assistants, registered nurses, and pharmacists, answered questions that took approximately 15 minutes to complete.
Evans says the results intrigued researchers and indeed proved how much the healthcare landscape has changed.
Influential individuals
Those who influenced prescribing decisions held non-MD positions, were a big part of the patient care journey and are often a patient's last stop.
"Surprisingly, pharmacists, who we didn't foresee as having the potential influence they probably do, emerged as a key segment because they're at that retail kind of moment of truth," Evans stated. "Affordability is an issue for a lot of Americans today."
Lapolla says pharmacists are like referees or gatekeepers for the patient because "they're the ones keeping their eyes on the cost" and trying to be an advocate for getting patients affordable care.
The pharmacist is usually one of the last contact points for a patient when receiving treatment in which a prescription is necessary.
Because pharmacists dwell in the world of medicine and see the costs associated with prescriptions daily, they are often much more informed about what a drug will cost compared to a medical doctor or provider's office.
"We've been hearing from some clients that callbacks are a phenomenon for brands where they no longer have exclusivity," Evans states.
"In talking to pharmacists, they say they want to get people their medications at the right price."
Pharmacists are just one example of the non-MDs affecting prescription recommendations, albeit an important one.
Moreover, researchers found that face-to-face interactions with MDs are still very valuable.
Lapolla states one personnel member told him they are excited pharma reps are coming back because they provide valuable information and educational materials.
Pharma companies have done an excellent job adjusting their reps' behaviours throughout the last decade by creating feedback loops, allowing representatives and companies to build more gratifying relationships with HCPs.
"I think that's a credit to the industry, that they're trying to make sure they put their best foot forward and are bringing value to their clients," Lapolla states.
The researchers state their hypothesis was vetted, and now it's essential to embrace these findings and think about how these influencers can contribute to business health and better patient outcomes.
Expanding pharma's reach
Evans and Lapolla say pharma needs to recognise the increased scope of HCPs that arose from changes to the healthcare system and expand its reach to non-MD influencers.
"It's probably good for [pharma companies] to provide information and an education to these other non-MD HCPs," Evans states. "The reality is these folks are spending more time with patients, and they're playing a role in the decision-making process."
COVID has changed the landscape because more nurse practitioners and physician assistants now play a role in primary care.
"From a larger patient focus, we need to understand everybody who has a touchpoint to eventually get to better patient care," Lapolla says.
"When all is said and done, if you're going to focus on that patient and try to provide the best possible care for each individual patient, you have to understand the matrix of who's dealing with them."
Expanding pharma's reach means expanding pharma's points of contact, especially within marketing and its digital communication strategy, to include influential HCPs, such as pharmacists, nurse practitioners and physicians' assistants.
"It's about digging deeper. A lot of society is trying to cast a wider net and consider individuals or groups that haven't traditionally been considered," Lapolla states. "That aligns very well with including the direct care providers who are not physicians. We now realise the focus should be a little broader."
About the interviewees
Cate Evans is the SVP group director, strategy at Havas Media Group. She has extensive experience working in various facets of the marketing industry including integrated media strategy, comms planning, media, marketing, brand strategy and PR. She has worked in media & communications planning for Johnson & Johnson brands including Listerine, Aveeno, Tylenol and Clean & Clear. She has continued to work in integrated strategy on the media side in both US and global roles for brands including ExxonMobil, Bacardi International, Invesco and now leads media strategy for Sanofi Pharmaceutical healthcare.
Nick Lapolla is research director at MedSurvey with over 15 years of experience in market research, all in healthcare. He designs and implements unique solutions and answers to challenging business questions, while using data to uncover what motivates human behaviour. He previously held market research positions at several companies under the umbrella of inVentiv Health (now Syneos Health). He has over a decade of primary and secondary pharmaceutical marketing research experience with an emphasis on quantitative and key opinion leader (KOL) research, as well as global experience across a broad range of therapeutic categories.
About the author

Jessica Hagen is a freelance life sciences and health writer and project manager who has worked with VR health companies, fiction/nonfiction authors, nonprofit and for-profit organisations and government entities.