Improving access to treatments in challenging markets
Patients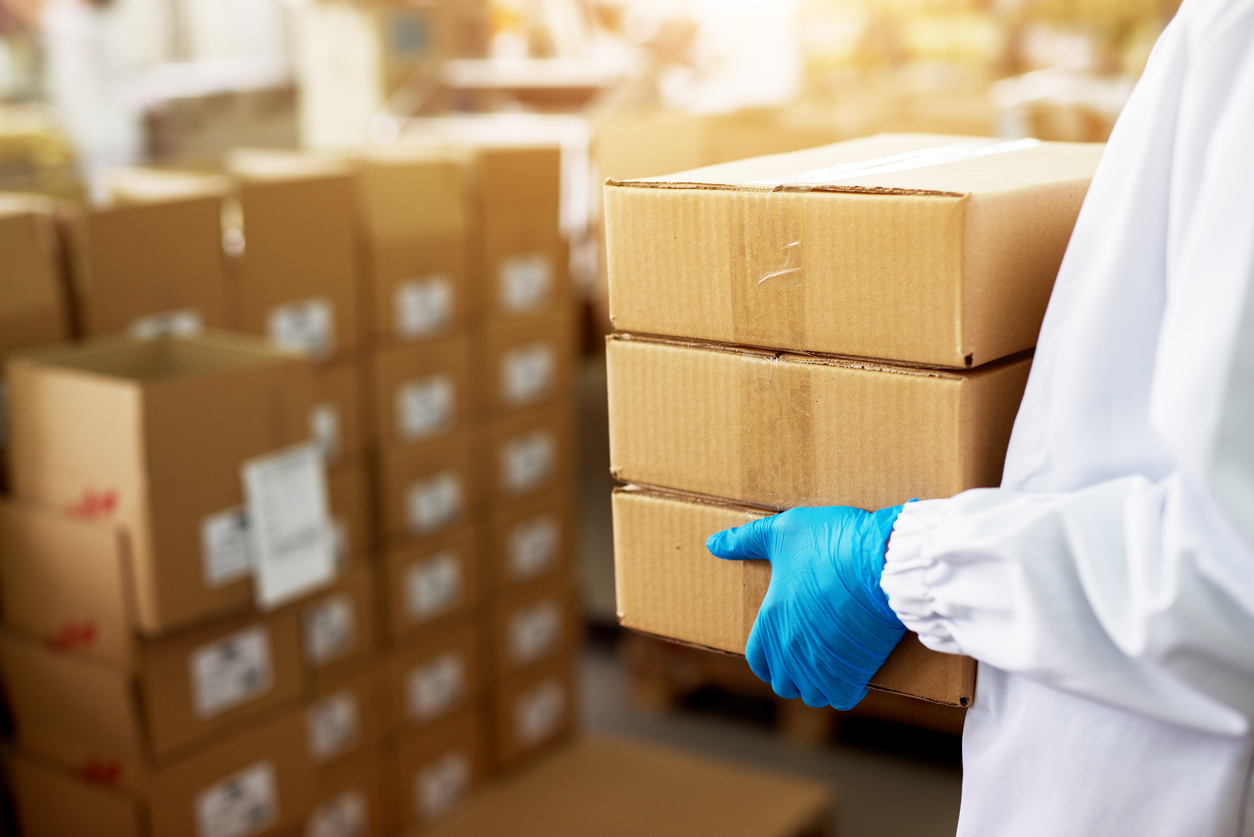 The COVID-19 pandemic has highlighted the importance of ensuring a reliable supply of treatments across the globe at pace and speed. Jirair Ratevosian, executive director of global patient solutions and government affairs at Gilead Sciences, tells us how his company utilised previously developed partnerships and their knowledge of providing global access to HIV treatments to distribute Remdesivir.
Remdesivir was the first antiviral drug to receive conditional marketing authorisation in the UK by its producer, Gilead Sciences. It's now globally accessible due to Gilead's work with a network of generic manufacturers and their ability to sign licensing agreements just days after the US FDA registered its authorisation.
"It's not a coincidence that we now have over 2.3 million people that this treatment has been made available to in over 50 countries. It's because we moved quickly," says Ratevosian.
"When the news was getting out from China, our virologists in San Francisco were already scanning compounds, seeing which ones were the most effective. Clinical teams were already developing what clinical trials could look like," says Ratevosian.
After Remdesivir was found to benefit COVID patients, Gilead evaluated how they could distribute the treatment and make it easily accessible.
Laying the groundwork
While awaiting FDA emergency use approval for Remdesivir, Gilead used their knowledge of HIV treatment distribution over the last 15 years to steer their distribution strategy.
"We knew voluntary licensing companies already proved to be a successful access strategy, not a be-all end-all, but there was no doubt it was a success," says Ratevosian.
"Government is a key enabler for us. No one organisation [or] company can solve every challenge"
Gilead's public affairs group contacted organisations they previously worked with to see what kind of support they needed during the pandemic. Gilead then made financial contributions to help these organisations mitigate the impacts of COVID.
"We went back to what we do best … we engaged our network of companies. We received countless requests for a voluntary licensing," says Ratevosian.
"We picked a dedicated number of companies and [formed] a coalition of companies that we knew could reach the countries we were trying to serve at the rate that we needed them to produce."
Partnerships proved valuable
Having established partners proved vitally important as India's devastating second wave of COVID-19 hit. When Gilead realised the emergency need for remdesivir, they quickly contacted their partners to understand what their needs were for scaling up.
"India reported over 350,000 cases of new infections for almost a week, and there was fear that they'd get up to 500,000 new cases," says Ratevosian. "[Companies] weren't producing remdesivir at the rate that was needed."
The Indian government put out an SOS to their embassies around the world and Ratevosian states he got hundreds of emails requesting remdesivir.
Gilead was already working in India to make remdesivir available, so they were able to quickly ramp up production, but Ratevosian says that didn't happen overnight. It happened because their partnerships were already established.
"What we realised was when we engaged our companies to understand what was happening and what their outputs were, there were a number of things [Gilead] could do to help support them so that they could not just increase their batch sizes in terms of how many they run, they could increase their run rates," Ratevosian adds.
"That foundation of generic manufacturing partnerships that our voluntary licenses provided proved to be successful in meeting India's needs."
Working with governments
Gilead used their knowledge of how to distribute remdesivir, but availability is not everything. Government partnerships are crucial to accessibility.
"Just because we are great at scientific discovery doesn't guarantee access," says Ratevosian. "Government partnership is key because we're ultimately trying to understand what the needs are of a country to be able to create a holistic public health partnership."
Ratevosian states he saw this work well with the PEPFAR programme, a US emergency plan for Aids relief, which has been credited for saving millions of lives.
In 2015, PEPFAR reached out to Gilead and said they were working with the government in Sub-Saharan Africa.
"Government partnership is key ... to be able to create a holistic public health partnership"
"Government is a key enabler for us," says Ratevosian. "No one organisation [or] company can solve every challenge. Civil society organisations are at the frontlines advocating for what they need in terms of policy change, financing, [and] human rights protections."
When working with different governments hurdles may occur for pharma companies, such as regulatory requirements.
"If you get past the regulatory hurdles, then you have to look at labelling requirements, packaging requirements, and quality assurance requirements."
"Then once it's on the ground, there are a number of health-setting related barriers in terms of how are people accessing the medication? All of this doesn't happen magically. You need players along each of these different entry points and local partners."
"It takes humility knowing where you can be impactful and where you must partner with local entities," says Ratevosian.
Growing with the times
Another instance where Gilead applied their past experiences to the changing health care environment is in the digital health space.
"In May of 2017, PEPFAR's analysis showed that engaging men in HIV services was critically important to getting HIV under control, particularly in South Africa. The cascade, as they call it, in HIV treatment was showing men were not being engaged or if they were being engaged they were being lost to follow-up."
In response, PEPFAR launched the MenStar coalition, which Gilead became a part of to bring their expertise in medicine, marketing, and identifying how to reach populations. This work saw Gilead partner with a local company to create a mobile platform where men can access their healthcare provider, ask about their treatment course, and receive reminders to retrieve their medication.
The app, which also provides adherence messaging, peer support, and educational material, was then needed more than ever. "Sure enough, when the lockdowns were implemented in 2020, we didn't realise how important this platform would be," says Ratevosian, adding: "[Digital health] is an area that we're following carefully … it's the next frontier."
About the interviewee
Jirair Ratevosian is executive director, global patient solutions and government affairs at Gilead Sciences
About the author
Jessica Hagen is a freelance life sciences and health writer and project manager who has worked with VR health companies, fiction/nonfiction authors, nonprofit and for-profit organisations, and government entities