Conducting successful commercial research in a primary care setting
Patients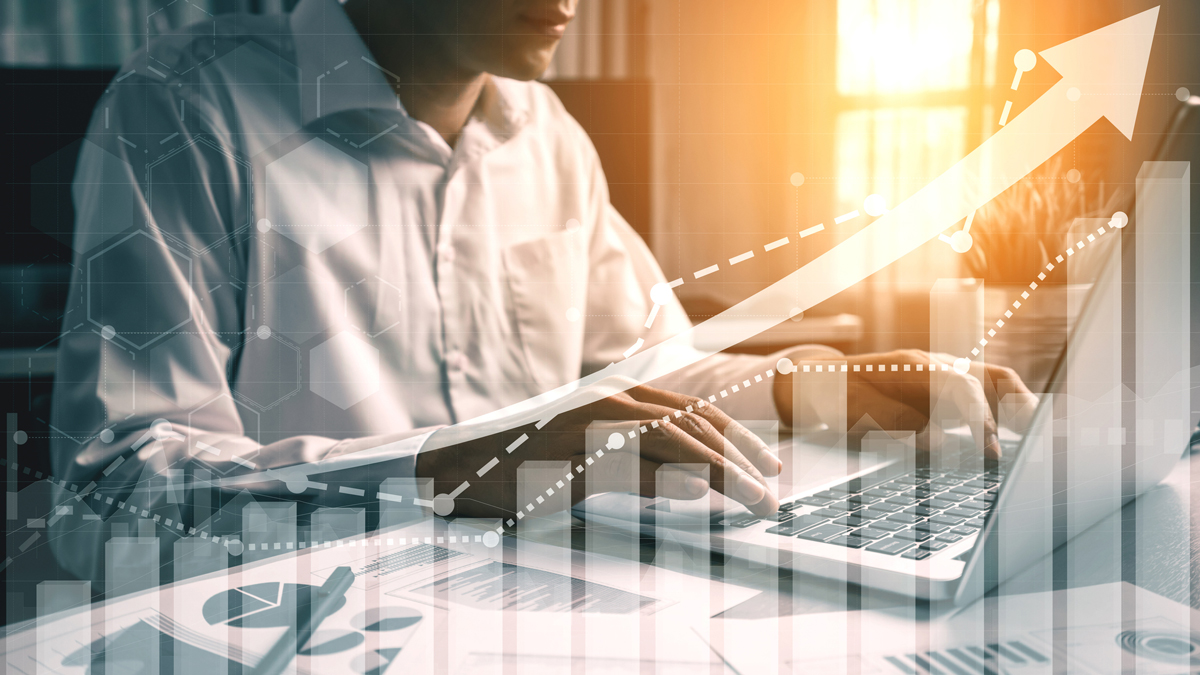 The primary care setting has garnered significant attention from industry stakeholders due to its promise in commercial research. Not only do these sites offer a wide array of patient knowledge and medical expertise, but they can also have great benefits for clinical trial recruitment.
Primary care providers frequently have ongoing relationships with patients, giving them an in-depth understanding of which patients would be most well suited to certain clinical trials. However, to fully realise the potential of primary care sites, researchers cannot simply transfer the same protocols used in secondary care settings as this will be unlikely to achieve positive results.
This was the subject of a recent pharmaphorum webinar, developed in association with the National Institute of Health and Care Research (NIHR) where a panel of industry experts gathered to discuss how to unlock the promise of primary care sites in commercial research.
According to panellist Simon Royal, industry lead for the NIHR primary care specialty, GP and principal investigator, the role that primary care sites played during the COVID-19 pandemic provided a small glimpse of this potential.
"We recruited a large number of patients to commercial and non-commercial studies. Of course, it was harder in the early days of the pandemic to get studies off the ground but there was a big groundswell of support both from researchers and sponsors", he said. "Now, we are hoping that we can maintain the momentum and continue in the same way."
Developing the vision for the primary care setting
Coordinating and delivering clinical research has been a central focus of the NIHR since the organisation was first established in 2006. Today, the NIHR Clinical Research Network (CRN), comprised of 15 local clinical research networks and 30 specialties, offers a suite of services to optimise the planning, placement, and performance of trials across the UK.
As Royal illustrated during his presentation, the support, expertise, and resources offered by a network approach can be a valuable asset.
"We are able to identify suitable sites because, as a network, we manage the sites throughout the year," he explained. "We are also able to monitor the performance of these sites and studies and provide links between researchers and sponsors to make sure there is nothing to impede the success of a study towards its completion."
Identifying optimal sites is an important area where the CRN can help increase awareness of what primary care has to offer. Royal noted that this is why the NIHR developed a Primary Care Research Strategy (published March 2021), which will further realise the potential of commercial clinical research in primary care settings.
Royal identified four key themes within this strategy that should be considered when planning future trials.
"The first is to make sure that we are delivering research in a way that is responsive to the populations we are working in," he explained. "The second is to try and get our information systems working together.
"Third is strategically engaging practices that have a track record in research and encouraging their participation in future studies, as well as increasing this capacity. And fourth is to develop a workforce that is flexible and responsive and has the capacity to deliver the studies that we are moving towards."
Commercial clinical research in primary care
"We are all part of the NIHR and the NHS," noted Rebecca Clark, GP and lead investigator for Fylde Coast clinical research at Layton Medical Centre in Blackpool. Primary care already plays an important role in this network, but these smaller sites have a lot more to offer in terms of commercial clinical research.
Clark highlighted the 40-year history of site research at Layton Medical Centre as a notable example of how primary care can benefit research. Over the years, it has established a dedicated and exclusive research-active team of nurses, practitioners, and support staff. As a result, the site can accommodate a large research portfolio, including COPD, asthma, and hypertension studies.
However, while primary care sites are capable of partnering on such studies, Clark stressed the importance of having early sight of protocols for feasibility in primary care.
"Some of these drugs are studies that traditionally get offered to cardiologists in hospitals, and actually, when you look at the protocols, they are not the best place to run those trials," she explained. "We know whether a protocol can be run in primary care. Sometimes we don't even see the feasibilities because they have automatically gone to the tertiary teaching hospitals, whereas actually, their patients are far too complicated to be in those studies."
Another strength highlighted by Clark is the broad spectrum of disease awareness available in the primary care setting. GPs work closely with patient populations that experience a variety of different conditions, symptoms, and severities.
"The beauty of general practice is that we have huge databases, full electronic medical records that are updated in real-time with no reliance on third parties or even the participants themselves," she said. "We also have established relationships with our patients, and retention reflects that. If we are not at 100%, then we are very close. We are always significantly above 99%."
Clark emphasised that this foundation of trust also serves patients, as practitioners will have a comprehensive understanding of each individual's needs.
"When you have an established relationship with somebody, and we offer them a clinical trial, they already know that we've thought about it in their personal context," she said. "Similarly, more often than not, we know who not to put into trials. That's equally important because we want people in the right trial."
"The beauty of general practice is that we have huge databases, full electronic medical records that are updated in real-time with no reliance on third parties or even the participants themselves."
The value of partnerships
Facilitating early feedback and feasibility services is an important step when initiating research in the primary care setting, agreed CEO and co-founder of Healum Jonathan Abraham. In addition, creating partnerships and engaging with life science companies early on can be highly beneficial here, ensuring that a study is set up in the right location, with the right expertise.
To demonstrate how the NIHR CRN can help create such partnerships, Abraham detailed how the organisation partnered with Healum to research and understand the impact of its collaborative care software and app on condition management in the type 2 diabetes mellitus population in NHS primary care.
For Abraham, the NIHR's feasibility guidance and services proved to be a fundamental asset when identifying the best location to suit the specific needs Healum's research. Leveraging the NIHR's feasibility services, the company expanded its reach, evaluating a wide array of locations across the UK to identify the site with right knowledge, capacity, and capabilities for the trial.
Moreover, Abraham noted that using NIHR infrastructure was particularly important when the study changed to remote care.
"The team at the NIHR helped us change the way we did our recruitment, looking out for additional sites, and our CI (identified through the NIHR) helped us adapt and mould everything we did," he explained.
Beyond placement, Abraham noted that creating partnerships early on can also be highly beneficial when researching digital therapeutics.
"Digital product research and clinical research are dramatically different," he explained. "Often, if you are running a company where you build a whole technology platform that involves a lot of time and investment, and you want to be able to research all of the product metrics to see whether your product is adding value. But, with a digital solution, you are continuously adapting to user feedback."
As digital experience as part of routine care differs amongst clinicians, Abraham emphasises the importance of matching a study to the location that understands the specific needs of digital therapeutic research.
"When running research, if you are putting it into a setting where the change management approach around using digital as part of routine care is not in place, that is really going to bias the results and the delivery of the results in comparison to working with primary care practices that really understand the role of digital and have experience in using digital services in conjunction with current care pathways," he said.
 Adapting commercial studies to place in the primary care setting
Of course, to realise the huge potential for commercial research in the primary care setting, it is important that sites address perceived barriers and spotlight the benefits and strengths of primary care.
"There are so many positives about running studies in primary care settings," said GlaxoSmithKline's (GSK) local delivery lead manager Sheena Gomez. "We have the speed, and we see that retention is really good when we are running studies.
"Even though there are barriers in running the studies, we are able to support them and offer solutions. So even though initial thought may be that sites don't have the equipment to run the studies, we work together to overcome that."
One avenue that GSK has explored is training staff to aid research studies in primary care settings. By giving primary care sites the tools and insight needed to boost research efforts, sites across the UK can be empowered to undertake a broad array of commercial projects.
"We've had examples where we supply equipment or provide some training to upskill… so that they can deliver the study," she explained.
For Gomez, supporting these sites as they develop is an important task if the UK is to become a world leader in clinical research. Reflecting on a recent global GSK study she said:
"Out of 17 countries, the UK had the first global, first subject, first visit in a primary care setting as there are fewer stakeholders involved."
Understanding and planning for primary care
It's often said that change is inevitable, both in life and in healthcare. It is perhaps a testament to the strength of primary care sites that the most recent harbinger of change – COVID-19 – was met with a willingness to adapt to new challenges in order to deliver the best possible care for patients.
What has emerged from the pandemic is proof that primary care sites have enormous potential when it comes to commercial research projects. As each of the webinar speakers emphasised, these smaller sites have the capacity, infrastructure, and expertise to undertake multiple projects, and can even help to improve the process of wider research by reducing the reliance on hospital and secondary care sites.
The challenge for sponsors and researchers is to build upon the momentum created through the pandemic, and understand that, just as primary care sites offer different benefits to secondary sites, they also require different protocols to optimise trial performance and results.
"During Covid, primary care sites adapted so fast to changes and the need to use digital solutions as part of the whole patient pathway," concluded Abraham. "They have adapted the way they deliver their care; therefore, research needs to be adapted to reflect that."
About the panel

Jonathan Abraham is the CEO and co-founder of Healum which provides connected software and apps to improve self-management for patients with long term conditions. Jonathan believes in the power of personalised healthcare to improve and transform the health outcomes for everyone. He combines his experience in mobile and technology startups, with 5 years at Google where he held the roles of UK head of mobile and UK head of brand solutions, to achieve this goal. He specialises in bringing digital B2B and B2Cproducts to market and has experience in business strategy and operations, sales and marketing and proposition design and development. He holds a First Class Honours BSc in Economics from UCL.

Sheena Gomez is a local delivery lead manager for GlaxoSmithKline (GSK). She began her career in clinical research as a clinical trial assistant for Novartis Vaccines and Diagnostics in 2007 and continued to pursue her interest is vaccine research in 2014 when she joined GSK (formerly Novartis Vaccines). Sheena has a wealth of experience of managing and delivering clinical trials. Her work supporting vaccine trials in particular has spanned in healthcare settings beyond the hospital clinic, including primary care and the wider health a care environments.

Simon Royal is industry lead primary care NSG, GP, principal investigator NIHR, he has been a GP in Nottingham for over 20 years and has been working for the NIHR CRN (and predecessor organisations) for much of that time.  He has been the NIHR Primary Care National Specialty Group Industry Research Lead since 2015.

Rebecca Clark GP, principal investigator Layton Medical Centre is one of the UK's leading primary care commercial principal investigators. Her team consistently deliver to time and target over a wide range of therapeutic areas, including a portfolio of more specialised treatments that have historically been placed in hospital settings. A second generation triallist with multiple global firsts in an award winning facility, her aim now is to expand to large scale commercial delivery whilst remaining embedded within the NHS infrastructure. A recent collaboration with PRC Blackpool has enabled rapid and substantial growth that now sees them in a position to expand in an exciting time for the UK's life sciences industry.

Eloise McLennan is the editor for pharmaphorum's Deep Dive magazine. She has been a journalist and editor in the healthcare field for more than five years and has worked at several leading publications in the UK. (moderator)