Appreciating pharmacists' role in healthcare
Patients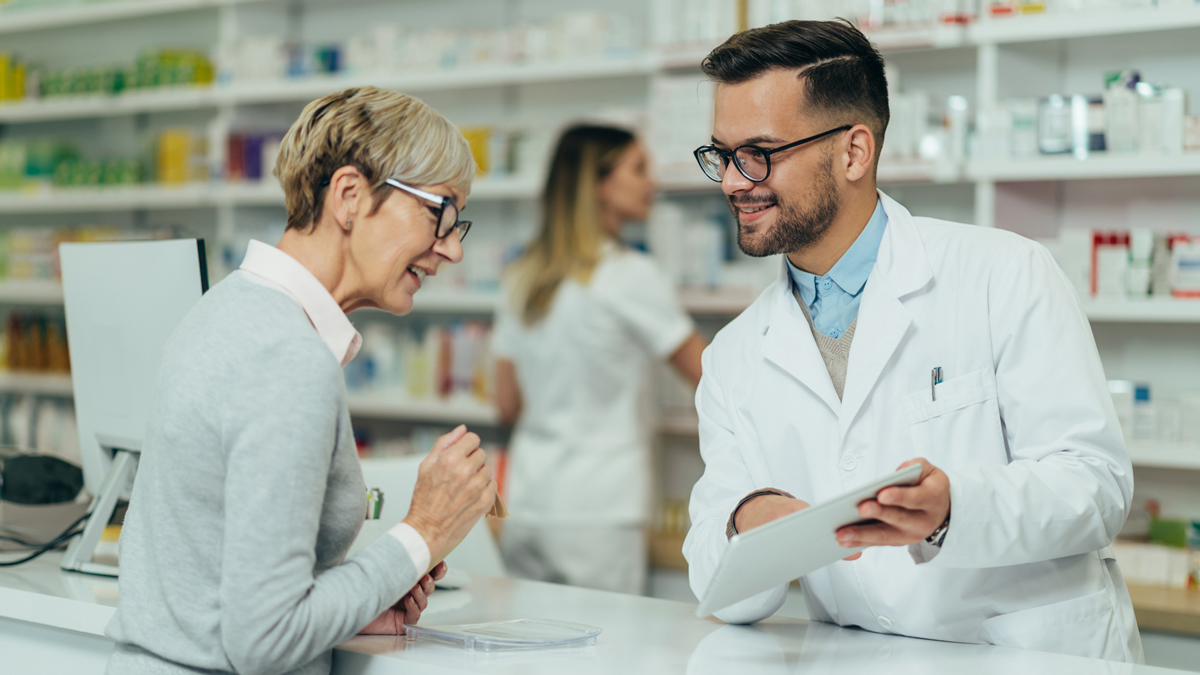 Parisa "Risa" Vatanka, PharmD, CTTS, senior director of corporate alliances at the American Pharmacists Association (APhA), tells us about the ideal role of pharmacists in patient care and their effort to gain provider status. 
Pharmacists are the most accessible, most frequently visited healthcare providers, but despite their contribution to supporting communities' health, pharmacists lack provider status recognition to be appropriately compensated for their services.
"When some people think about the pharmacist, they instantly think of that person in the white coat in the neighbourhood pharmacy, and that's certainly one of our practice settings," Vatanka says. "But pharmacists work in hospitals and ambulatory care clinics, research, academia and beyond."
Pharmacists operate in locations throughout the healthcare ecosystem, offering exceptional insight into the effects of medication on the human body, possible drug interactions, and medication costs.
Still, pharmacists are fighting to be paid appropriately for their knowledge and expertise throughout the US.
Value within the community
In the US, 95% of the population lives within five miles of a pharmacy. At times, these providers are the port of entry into the healthcare system for patients.
Though pharmacists are such a large part of the everyday healthcare apparatus in the US, many consumers don't know the extent of their local pharmacist's education and training.
"We are the medication experts. Pharmacists receive their undergraduate degree and then a four-year professional doctorate, similar to physicians. But all four years during our doctorate, every semester, every class, we're learning all about how medications act in the body, how they interact with each other, how to dose them, the side effects and the complications," Vatanka states.
"Whereas in medical practise, their focus is on understanding the body and disease and diagnosis, and then they prescribe. So, for pharmacists, a diagnosis has been made, and then we're helping the care team select the best therapy. That's the ideal model."
In addition to their education, similar to physicians, many pharmacists do a one or two-year residency or fellowship, which helps fine-tune their clinical skills. Some then can go on to specialise in a specific area of medicine, such as paediatrics or oncology.
Intersecting these two valuable professions, pharmacists and physicians, can create an invaluable pairing for patients and healthcare providers and allow for medication optimisation that can significantly impact patients' health.
Pharmacists can be an intricate part of the care team, influence prescription choices, and add value to a patient's healthcare journey, especially during a public health crisis.
"When the pandemic hit, physician practises were closing and access to care was limited, but the pharmacy doors stayed open," Vatanka states.
"It's the one place embedded throughout all neighbourhoods across the US where you can walk up without an appointment and get some guidance."
Pharmacists can help triage a person to determine if they need to see a provider or recommend the correct over-the-counter medications according to what other drugs they may be taking.
"Many people think that because something's over-the-counter, it means it's safe, but it's a medication. Many of them were prescription medicines just a few years ago, so it doesn't change the fact that they could interact with other medications. It could be contraindicated with their baseline condition, and they need to be dosed properly," Vatanka says.
During the pandemic, pharmacy technicians also administered vaccines, which was vital to ensuring people could easily access this preventative care.
Pharmacists and their teammates delivered over 70% of COVID-19 vaccinations for the total adult population across the US, and 42% of COVID-19 vaccinations across the nation for all age groups.
Though pharmacists hold a valuable place in the healthcare ecosystem, especially when working closely with the care team, they cannot bill for their healthcare services as a provider the same way physicians can.
Provider status
In 1965, the Medicare and Medicaid Act was signed into law in the US. Medicare is a national health insurance plan for the elderly, and Medicaid is a health insurance programme for those on a limited income.
"When the Medicare Act was passed, somehow it included almost every type of person you can imagine being a healthcare worker under 'provider status' except pharmacists," Vatanka states.
"It was an oversight. As a result, since the 60s, it's been an uphill battle for pharmacists because we aren't paid for services. We're paid for product."
In other words, when a pharmacist counsels and talks to a patient, ensure the patient understands the value of the medicine and how that affects their quality of life and answers any questions regarding possible counteractions with other treatment modalities, that's for free.
Currently, the APhA is doing a pilot that brings the digital health world and the pharmacy world together by using the KardiaMobile ECG device, which could potentially detect a person's atrial fibrillation (AFib).
The pharmacist would then refer the patient to a provider for diagnosis confirmation and to undergo therapy. Each time that's done, it could prevent AFib and put somebody on medication to prevent stroke. Still, pharmacists couldn't charge as providers for their services.
The Future of Pharmacy Care Coalition was created in response to this oversight. Several American healthcare companies comprise the Coalition, including APhA and professional associations representing pharmacists and community pharmacies across the US.
The Coalition advocates for federal policy solutions that recognise pharmacists' critical role in patient care.
State-by-state, the Coalition has successfully passed legislation that helps pharmacists increase provider status. Still, it depends on which setting you work in and in which state that determines one's provider status.
"It's a shame it's not equal everywhere," Vatanka says. "There isn't a payment model universally, and we're just getting provider status on some things."
The APhA continues to put legislation forward for pharmacists to gain provider status at the federal level, where they could have an expanded scope of services and get paid, primarily helping in underserved areas. Vatanka says pharma is also assisting these efforts.
"We collaborate on market research, such as stakeholder conferences and focused group surveys. They fund unrestricted grants and continuing education programmes. They also fund practise tools and resources to help pharmacists in their role and pilot programmes and award programmes, where we can test out new care models," Vatanka states.
Still, much needs to be done to support the cause, and pharma can help by supporting the Coalition.
"The future is now. It's just not evenly distributed," Vatanka says. "And I'm not saying we want to eclipse other healthcare providers. I'm just saying we should be among the healthcare providers that see the data, work in the team, and are involved in this ecosystem."
About the interviewee

Parisa "Risa" Vatanka, PharmD, CTTS is senior director of corporate alliances at the American Pharmacists Association (APhA). She holds a faculty appointment at the University of California, San Francisco (UCSF) School of Pharmacy and volunteers as a tobacco treatment specialist at the UCSF Fontana Tobacco Treatment Center. Risa is Founder and Chair of DHX (digital health conference) hosted by the California Pharmacists Association (CPhA). Risa is also founder and chair of the DigitalHealth.Rx Summit and DigitalHealth.Rx Hackathon hosted by APhA. She also represented APhA as an appointed member of the Digital Medicine Society's (DiMe) Tour of Duty on driving adoption of The Digital Clinical Measures Playbook.
About the author

Jessica Hagen is a freelance life sciences and health writer and project manager who has worked with medical XR companies, fiction/nonfiction authors, nonprofit and for-profit organisations and government entities.