Why aren't doctors using digital therapeutics?
Partner Content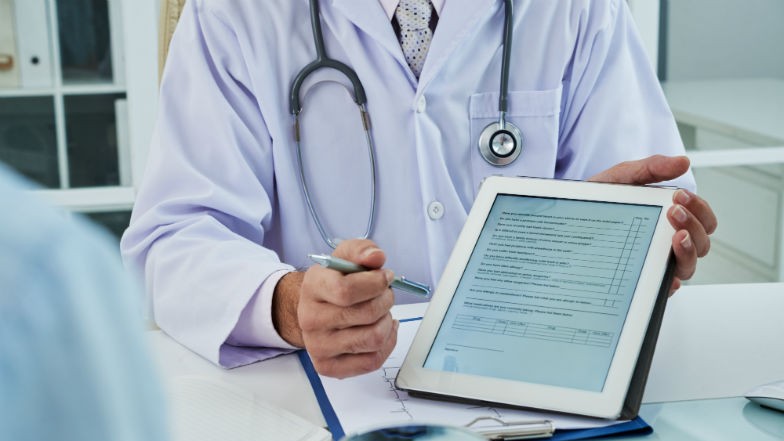 In the digital age, the technology exists to better capture, analyse and share healthcare data to drive better patient outcomes, to improve their quality of life and ultimately to analyse aggregated, anonymised data to enhance our understanding of disease and population level outcomes.
With more than 300,000 healthcare apps available on the market today, it's clear there is an abundance of healthcare technology available to meet a variety of patient, caregiver, and healthcare professional (HCP) needs. However, although HCPs are often initially excited about the digital therapeutics flooding the market, the uptake of these technologies is low.
This is not due to economic issues plaguing our healthcare systems. Recent analysis from IQVIA Institute for Human Data Science suggests that the use of digital health apps in five chronic disease patient populations could save the UK healthcare system an estimated £170 million per year. Despite these benefits, the National Health Service (NHS) has only just rolled out a 10-year, long-term plan to support a digitally enabled therapy assessment programme.
Across the Atlantic, the United States Food and Drug Administration (FDA) is also currently still in the pilot stage of its Software Precertification Program, which is redefining how the FDA regulates digital health devices. Although the consumer sector is using technology to solve customers' challenges and enhance their experience, healthcare has fallen behind. This is in part due to the complexity of the healthcare industry, coupled with the high and sometimes fatal risks of failing to achieve the outcomes promised.
With 24 years of experience as a research and design professional, Stewart Anderson, Blue Latitude Health's Senior User Experience Consultant, has honed his skills in digital service design, developing solutions that meet HCP and patient needs at the point of need. Here, he explains why doctors fail to prescribe digital health tools and how pharma companies can help to solve these challenges.