Social Listening for Pharma Companies
Partner Content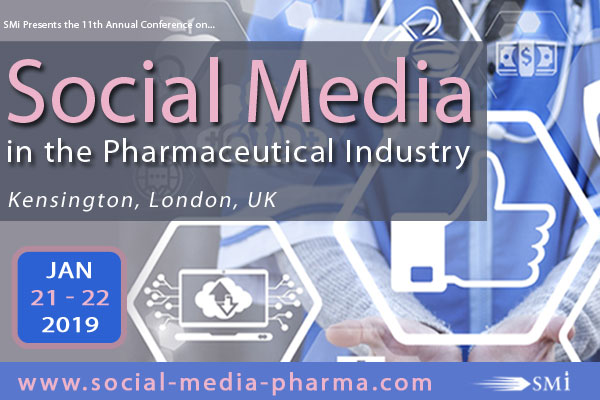 Social media is the perfect channel for pharmaceutical companies to educate, market listen and connect with customers, patients and physicians. How the pharmaceutical industry utilize social media is particularly complex as regulators such as the MHRA have not yet written the rules about how pharmaceuticals are allowed to engage with potential customers and patients.
Convospheres:
For an in depth understanding of social istening in pharma, don't miss the session from Jackie Cuyvers, CEO, Convospheres to learn how to take your key business questions into congress listening to gain actionable insight.
On average, HCP's contribute 3-9% of online conversation in most therapeutic area discussions. At medical congresses, HCP's contribute 25-45% of online conversation, creating a rich source for insights. HCP's share questions and concerns, comment on clinical trials, treatments, sessions, and pharma co.'s
Northumbria University:
Alan Shaw, Director, Strategic Planet; Senior Lecturer: Digital Marketing, Northumbria University will be presenting this January on social listening, about the procedures and practices to consider before implementation. Topics will explore:
- Internal and external structures to adopt before implementation
- Ethical and legal implications of social listening
- Social media platforms available
- Example outputs and case studies
PLUS...A half-day post conference interactive workshop on: 'Social Listening with Node XL'
Alan will also be hosting a hands on, interactive workshop on the 23rd January.
More info available on the event website.
Download the complete brochure: www.social-media-pharma.com
For those looking to attend, there is currently a £400 early-bird saving, only valid online. Register today!
Follow 'SMi Pharma' on LinkedIn for latest pharmaceutical industry updates.
SMi presents the 11th annual conference:
Social Media in the Pharmaceutical Industry
Date: 21st – 22nd January 2019
Location: Holiday Inn Kensington Forum, London UK
Website: www.social-media-pharma.com
---end---
Contact Information:
For all media inquiries contact Pav Solanki on Tel: +44 (0)20 7827 6048 / Email: psolanki@smi-online.co.uk
About SMi Group:
Established since 1993, the SMi Group is a global event-production company that specializes in Business-to-Business Conferences, Workshops, Masterclasses and online Communities. We create and deliver events in the Defence, Security, Energy, Utilities, Finance and Pharmaceutical industries. We pride ourselves on having access to the world's most forward-thinking opinion leaders and visionaries, allowing us to bring our communities together to Learn, Engage, Share and Network. More information can be found at https://www.smgconferences.com/