Predictions for 2019: Ten trends that will shape the future of drug development and commercialization
Press releases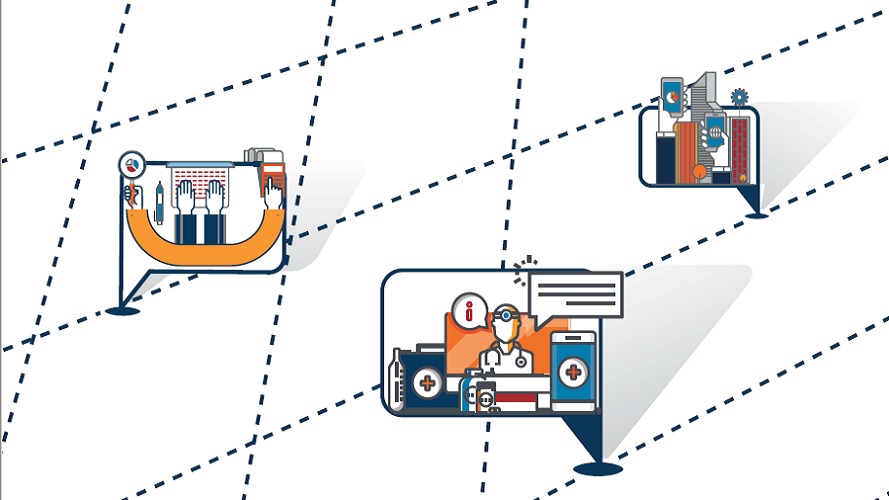 eBook Provides Biopharma Decision Makers With What's Next Insights to Navigate Challenges and Capitalize on the Opportunities Ahead
RALEIGH, N.C. – November 27, 2019 – Syneos Health™ (Nasdaq:SYNH), the only fully integrated biopharmaceutical solutions organization, today released a trends forecast outlining critical shifts and the underlying dynamics that will shape biopharmaceutical decision making in 2019. The Health Trend Ten, looks beyond numbers and statistics, turning industry uncertainties into informative trends, relevant questions and actionable insights.
"In 2019, healthcare marketplace dynamics will demand heightened agility and responsiveness when it comes to biopharmaceutical decision making," said Alistair Macdonald, Chief Executive Officer of Syneos Health. "Data alone won't be enough to solve today's and tomorrow's complex problems. Data will need to be synthesized to deliver decision-driving insights and targeted solutions that deliver on the possibilities of science."
Syneos Health harnessed the knowledge and experience of the Company's industry-leading subject matter experts across the clinical and commercial spectrum to generate 10-macro trends and 40 themes for 2019. Top Trends include:
Radical Re-Organization: Internal change is happening fast in 2019. It's driven by a basic economic need to flex the cost structure. But more importantly, it's fueled by a new commitment to mix talent, encourage collaboration and always innovate from the perspective of the patient.
Accelerating Evidence: Regulators around the world are creating policies and collaborations to test novel science and technology faster to understand the real-world impact of treatment and seamlessly learn across geographies.

Relearning Launch: The need for bold launches is greater than ever; yet we enter 2019 constrained by resources and drive. As the science and economics grow more complex, teams need to prepare markets more comprehensively, redefining both metrics and regional relevance.
Search for the Right Patients: Data is taking on science. Next year, the most important insight won't be how a drug works, but who it works for. Systems, media and disrupters are getting much more sophisticated in how they find, engage and support those patients with the best choices and experience just for them.
Demand for Decision-Driving Insights: Pharmaceutical leaders are passionate about the opportunity to create change – and seeking the momentum to act on it. Look for new calls to more quickly create business cases, advance institutional data fluency and infuse behavioral science in everything we do.
Rewired HCP: The profession of provider has radically changed as we enter 2019. Physicians find themselves working with less control, higher financial stakes and increasing mental health challenges – all in a climate with more information at their fingertips and less time than ever.
Relieving Burden: The weight of the work is piling up on our most critical stakeholders. Old and new players are stepping in with strategies and services that reduce friction, complexity and inconvenience across the clinical and commercial landscape.
Value Puzzle: Debates about value may be old, but innovation, politics and data have re-energized them for 2019. People, payer and advocates want to know: Is it worth it?  And who should pay?
System of One: Care increasingly happens where health happens: at the clinic, at home, at local pharmacies and even on the phone. In 2019, the patient experience  –  from everyday health to clinical trial inclusion – will be more transient, opportunistic and data-centered.
The New Top Talent: Massive shifts in the expectations of customers and the reality of healthcare are driving demand for talent ready to excel in this new era. Companies are retooling, rethinking and recruiting for 2019.
Author of the eBook Leigh Householder, Executive Vice President for Insights and Innovations at Syneos Health commented, "We enter this new year inspired by the power of science, the persistence of patients and the success of survivors. These trends – and the important conversation they fuel – will drive biopharmaceutical leaders to innovate how they test and commercialize therapies for patients."
This is the eighth year Syneos Health is issuing a Healthcare Trend forecast that assembles and analyzes clues, examples, and actionable insights collected by the Company's global trend watchers. Building off the success of the Company's communications and commercial trends forecasts issued in previous years, this year's edition is the first of its kind – providing end-to-end biopharmaceutical industry perspectives.
Trends Implications – Connect with Us to Learn More
Download the 2019 Health Trend Ten eBook to read all 10 macro trends and 40 themes for 2019. Also, gain access to 10 worksheets to help evolve or transform 2019 planning.
Subscribe to our podcast for further coverage of the Health Trends 10 and implications for biopharmaceutical companies in 2019.
About Syneos Health
Syneos Health (Nasdaq:SYNH) is the only fully integrated biopharmaceutical solutions organization. Our company, including a Contract Research Organization (CRO) and Contract Commercial Organization (CCO), is purpose-built to accelerate customer performance to address modern market realities. Created through the merger of two industry leading companies – INC Research and inVentiv Health – we bring together more than 23,000 clinical and commercial minds with the ability to support customers in more than 110 countries. Together we share insights, use the latest technologies and apply advanced business practices to speed our customers' delivery of important therapies to patients. To learn more about how we are shortening the distance from lab to life® visit syneoshealth.com.
Contacts
Investor Relations:
Ronnie Speight
Senior Vice President, Investor Relations
+1 919 745 2745
investor.relations@syneoshealth.com
Press/Media:
Danielle DeForge
Executive Director, External Communications
+1 202 210 5992
danielle.deforge@syneoshealth.com