PM Society Digital Awards 2020 - Entries Open!
Partner Content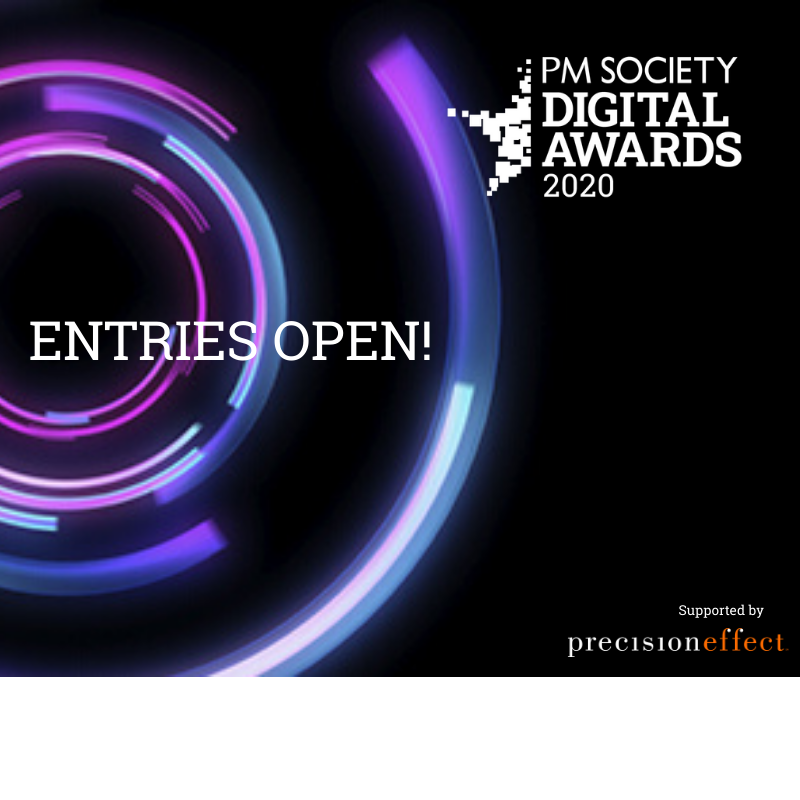 PM Society Digital Awards
Now open for entries!
2020 marks the 11th year of the PM Society Digital Awards where we recognise the best in digital creativity, innovation and effectiveness from across the healthcare industry. We pride ourselves on highlighting the best programmes, tools and campaigns across a broad range of digital activities.
We are launching this year's event in difficult times, with uncertainty for business and no prospect of face to face events in the coming months. But the Digital Awards WILL go ahead, with online judging and any extensions and changes that may be necessary.
The PM Society is a not for profit organisation and we hope this year, of all years, you will continue to support us by entering the awards with your best digital work from 2019.
If you have any questions regarding the awards please contact Awards Manager Lorna Milner
The PM Society offers a wide range of sponsorship opportunities, visit the website to download a sponsorship pack or email Alex Hankinson for further information.