KOL Identification & Mapping Driven By Insights
Partner Content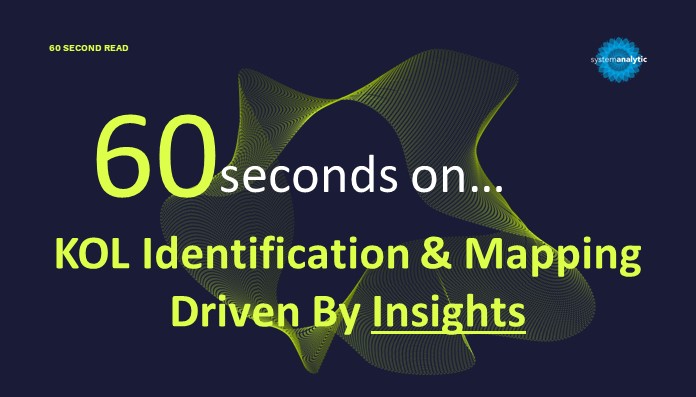 Insights captured from KOL interactions represent a new way to identify and map the KOL landscape in which your brand must thrive.
KOL identification and mapping is often driven by quantitative analytics looking at activity across publications, congresses, trials, social channels, and so forth. Although beneficial in many ways, this activity-driven approach by its very nature creates a limited view of KOLs which is based primarily on their past activity.
However, as companies move towards unifying the insights captured from many different sources and interactions (advisory boards, social, field MSL, commercial, podium observations, etc.), the ability to look at the KOL landscape from a completely different lens – that of insights – creates significant new opportunities.
For example, segmenting KOLs based not on their past publication or speaking history, but instead on their mindset on specific products or their views on different management approaches. This enables you to engage with the most appropriate KOLs in line with your medical and commercial strategy.
Also, consider the traditional KOL profile which typically consists of a KOLs past activity and upcoming public engagements. Now imagine a profile which is governed more by a machine-led, quantitative, and statistical analysis with all their insights. You can begin to see how such profiles can dramatically change not just how you engage with individual KOLs, but also how you identify the right experts that align with your strategy.
Insights collected from all your KOL interactions and observations are increasingly used to drive medical affairs and commercial strategy. But, they also represent a unique opportunity to transform the way you identify, map, and profile your KOLs.
Lisa Chandler
Managing Director
e: siddiqah.khanom@systemanalytic.com
t :+44 (0)20 3637 9416
a: Alphabeta Building, 14-18 Finsbury Square, London, UK, EC2A 1AH