Invite from the Chairman Hugues Malonne at the Molecular Diagnostics Conference
Partner Content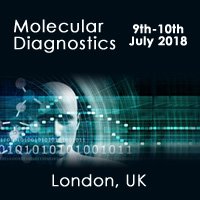 SMi proudly presents Hugues Malonne, Director General, DG POST authorisation, Federal Agency for Medicines and Health Products, as one of the chairs for the 5th Molecular Diagnostics conference, which will focus on evaluating the future of diagnostics for rapid detection and improved clinical outcomes. The event will take place at the Holiday Inn Kensington Forum, London, UK on 9th and 10th July 2018, with a half-day post-conference workshop on 11th July 2018.
Mr Malonne, who is co-chairing the two-day conference with David Crosby, Cancer Research, UK, has stated 'As the co-chair for the event, I am particularly interested in you joining us to discuss the role of molecular diagnosis in the devolvement of personalised medicine, analyse the latest developments in companion diagnostics and discuss the future of the industry, learn what will be required in the new European In Vitro Diagnostics Regulations, assess opportunities and novel diagnostics technologies at the point-of-care, plus much more'.
On day one of the conference, Mr Malonne will be giving a presentation on 'A National Competent Authority's perspective on IVDR implementation', where he will be discussing how the transition to IVDR can be supported and how to address the upcoming challenges associated.
The two-day event will feature over 16 presentations from highly-regarded, expert speakers hailing from big pharma companies, charities and medical institutions such as AstraZeneca, Cancer Research UK, Genentech and many more. The presentations will explore various topics on compliance with regulations across the globe, developing diagnostics, opportunities in point of care testing advancements in personalised medicine and much more.
Book by the 30th April to receive a £200 discount.
For the full agenda and speaker line-up, visit the website to download the brochure at www.molecular-diagnostics-conference.com/PR2
________________________________________
Interested in sponsoring, exhibiting or speaking at this event?
Contact Alia Malick, Director, on +44 (0) 20 827 6168 or email amalick@smi-online.co.uk
________________________________________
For media enquiries, contact Simi Sapal, Marketing on +44 (0) 20 7827 6000 or ssapal@smi-online.co.uk
Molecular Diagnostics
9th – 10th July 2018
Holiday Inn Kensington Forum, London, UK
www.molecular-diagnostics-conference.com/PR2
Follow us @SMiPharm
#SMiMolecularDx
---- END ----
About SMi Group: Established since 1993, the SMi Group is a global event-production company that specializes in Business-to-Business Conferences, Workshops, Masterclasses and online Communities. We create and deliver events in the Defence, Security, Energy, Utilities, Finance and Pharmaceutical industries. We pride ourselves on having access to the world's most forward-thinking opinion leaders and visionaries, allowing us to bring our communities together to Learn, Engage, Share and Network. More information can be found at http://www.smi-online.co.uk