INC Research/inVentiv Health Becomes Syneos Health
Partner Content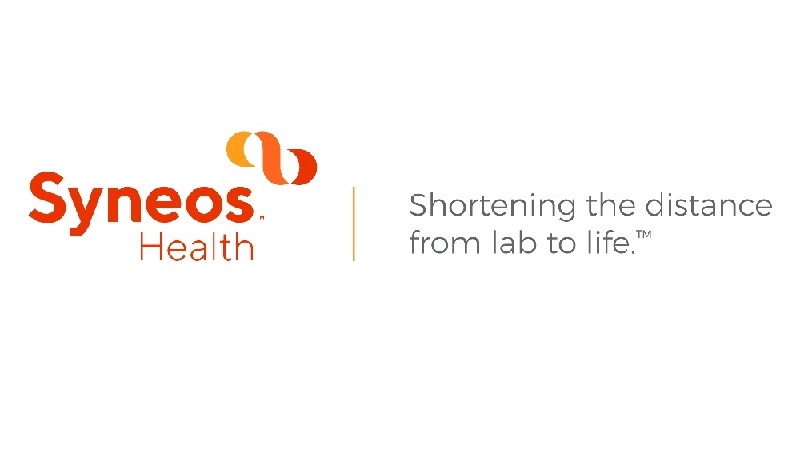 New Identity Signifies Industry's Only Fully Integrated, End-to-End Biopharmaceutical Solutions Organization
RALEIGH, N.C. – January 4, 2018 – INC Research/inVentiv Health (Nasdaq: INCR) today announced it has changed its brand identity to Syneos Health, Inc., effective January 4, 2018. More than 21,000 of the top minds in clinical and commercial development are now united under this singular brand, signifying the culmination of a thoughtful merger combining industry-leading Contract Research Organization (CRO) and Contract Commercial Organization (CCO) capabilities. Purpose-built for modern biopharmaceutical market realities, Syneos HealthTM is the only fully integrated, end-to-end biopharmaceutical solutions organization.
The word Syneos (pronounced SIN-ee-ohs) communicates the value of synchronizing clinical and commercial capabilities to accelerate customer performance. Syneos Health solutions are fully integrated – sharing knowledge, data and insights – to deliver better processes and smarter practices to speed the delivery of biopharmaceutical therapies to market.
The name is also derived from "neo," signaling a new approach to problem-solving and a new biopharmaceutical solutions category for the healthcare workforce. The company logo communicates the seamless integration of multidisciplinary services, and the color palette is a vibrant orange spectrum, embodying the company's bold vision.
"Syneos Health fully expresses our value proposition – that is, our ability to deliver integrated end-to-end solutions and create new paths for our customers to develop and commercialize their therapies," said Alistair Macdonald, Chief Executive Officer of Syneos Health. "Unlike traditional CROs and commercialization businesses, we are knocking down walls and enabling clinical and commercial experts to work in sync by using the latest technologies, advanced business practices and the advantages of scale. Our Biopharmaceutical Acceleration Model is unique to the industry, and from this ambitious vision, Syneos Health was born."
The company's highly integrated platform leverages a powerful combination of clinical and commercial solutions. For example, behavioral insights are leveraged to accelerate clinical trial recruitment, and therapeutic know-how infuses multi-channel commercial programs to better engage increasingly hard-to-reach stakeholders. All of these solutions are designed to improve the likelihood of launch success.
Syneos Health tapped its own industry-leading branding agency, Addison Whitney, to create the company's new identity. Addison Whitney creates brand identities for corporations, employer brands, consumer brands and biopharmaceutical therapies, including half of the top 200 medicines approved and launched in the last 10 years.
Macdonald continued, "As commercialization experts, we understand the importance a strong brand plays in creating differentiation, conversion and loyalty. Our new identity reinforces our fully integrated business model, positions Syneos Health as a high-value solutions partner, and is designed to attract and retain top talent committed to shortening the distance from lab to lifeTM."
In connection with the name change, Syneos Health common shares are expected to trade on the Nasdaq Global Select Market under the new ticker symbol "SYNH" by January 9, 2018. Until then, Syneos Health will continue to be listed under INC Research Holdings, Inc. and the symbol "INCR."
To Connect with Syneos:
• Learn more about how we are shortening the distance from lab to life at syneoshealth.com
• See how biopharmaceutical acceleration can work for you by viewing our video
• Hear perspectives from our clinical and commercial experts on current challenges and considerations for bringing a product to market by subscribing to our podcast
• Gain additional insight into our thought leadership, events and company news by engaging with us on LinkedIn, Twitter and Facebook
About Syneos Health
Syneos Health is the only fully integrated biopharmaceutical solutions organization. Our company, including a Contract Research Organization (CRO) and Contract Commercial Organization (CCO), is purpose-built to accelerate customer performance to address modern market realities. Created through the merger of two industry leading companies – INC Research and inVentiv Health – we bring together more than 21,000 clinical and commercial minds with the ability to support customers in more than 110 countries. Together we share insights, use the latest technologies and apply advanced business practices to speed our customers' delivery of important therapies to patients. To learn more about how we are shortening the distance from lab to life visit SyneosHealth.com.
Cautionary Statement Regarding Forward-Looking Statements
Except for historical information, all of the statements, expectations and assumptions contained in this press release are forward-looking statements as that term is defined in the Private Securities Litigation Reform Act of 1995. Actual results might differ materially from those explicit or implicit in the forward-looking statements. Important factors that could cause actual results to differ materially include, but are not limited to: risks associated with the integration of our business with the business of inVentiv, and our operation of the combined business following the closing of the Merger; our ability to maintain or generate new business awards; our ability to increase our market share, grow our business and execute our growth strategies; our backlog not being indicative of future revenues and our ability to realize the anticipated future revenue reflected in our backlog; our ability to adequately price our contracts and not overrun cost estimates; general and international economic, political and other risks, including currency and stock market fluctuations and the uncertain economic environment; fluctuations in our financial results; reliance on key personnel; our customer or therapeutic area concentration; and the other risk factors set forth in our Form-Q for the quarter ended September 30, 2017, and other SEC filings, copies of which are available free of charge on our website at investor.incresearch.com. INC Research assumes no obligation and does not intend to update these forward-looking statements, except as required by law.
Contacts
Investor Relations:
Ronnie Speight
Vice President, Investor Relations
+1 919 745 2745
investor.relations@syneoshealth.com
Press/Media:
Danielle DeForge
Senior Director, External Communications
+1 202 210 5992
danielle.deforge@syneoshealth.com