If our patients are diverse, why are clinical trials so white?
Partner Content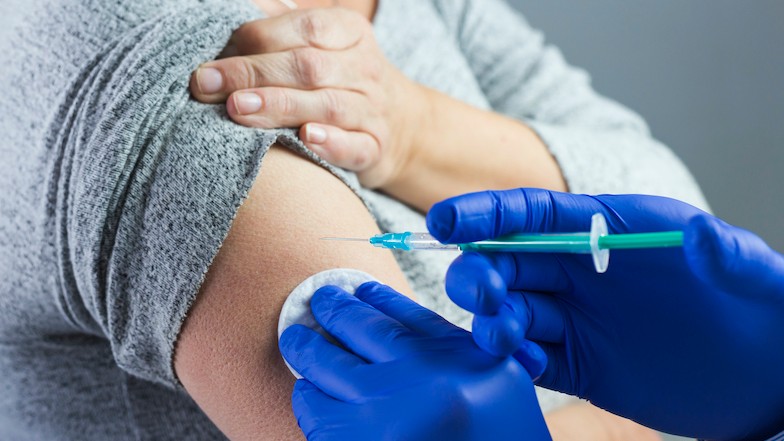 How many times have you been told to put on sunscreen to prevent skin cancer? About 71% of US adults use some form of sun protection when outdoors on a warm, sunny day – an increase of 3% from 2008.
Now, what if I told you that despite these public health initiatives to increase the use of sunscreen, the benefits of this may only be seen by a select few members of the population?
According to the largest study (to date) in different racial and ethnic populations across the US, there was no evidence to support the association of UV exposure and melanoma incidence in black or Hispanic populations – studies assessing the association of UV radiation and melanoma exclude patients of darker skin types.
Worryingly, this lack of diversity in clinical trials is common not only in dermatology, but across healthcare as a whole, ranging from oncology to cardiology, especially when pertaining to marginalised populations.
Despite facing worse health outcomes, marginalised populations are often left out of clinical trials and miss the opportunity to participate in research on potentially life-saving treatments.
"Although 20% of the people living with multiple myeloma in the US are African Americans, they only account for 6% of all patients in clinical trials"
Clinical research is needed to determine the efficacy, effectiveness, and safety of new therapies. Subgroups of patients (i.e. different ethnicities and genders) may respond differently to each therapy, and that's why it is essential that all patients are represented.
Including diverse populations in clinical trials, especially marginalised communities, will not only ensure the medicine is efficacious across the general population, it also contributes to progress in health equity.
There are many benefits to including diverse patients in clinical trials. From a business standpoint, including individuals who share certain biomarkers may lead to faster and less expensive trials. This is because it is possible to include surrogate endpoints as an alternative way of measuring outcomes.
Going back to basic statistics, if a sample size is too small or poorly selected, the results cannot necessarily be applied to the broader population.
The data from a smaller, but representative, pool of patients can be extrapolated and generalised to predict the results in the larger patient population. Including diverse patients reinforces this assumption and provides more confidence in the generalisability of results.
The current and historic lack of diversity in clinical trials
Unfortunately, the healthcare industry has historically underrepresented demographic groups, particularly women, people of colour, and the elderly. People of colour in particular have not been represented in clinical trials, implying that access to medicine is reserved for the privileged few. In 2009, almost all participants (96%) involved in genome-wide association studies (GWAS) were of European descent.
In 2016, the number dropped to 81%. However, the 15% increase in non-Europeans was comprised of mostly populations from Asian ancestry – leaving all other populations severely underrepresented, especially those from African and Hispanic descent.
As it happens, clinical research is more likely to happen at research or academic institutions. By the time people have failed multiple lines of therapy and are referred to these institutions, they are already ineligible for first- or second-line studies. As a result, it's very likely that only wealthier people from urban areas will begin their treatment journey at these larger research institutions with the proper resources for and access to clinical trials. Due to a variety of factors, the people that live in these areas are usually Caucasian.
Healthcare professionals outside of centres of excellence may be unwilling to refer patients for trials, there may be a lack of clinical trial availability, or they may fear that trials create a financial burden to the practice. Simultaneously, financial and logistical barriers may also prevent those from less privileged backgrounds participating in clinical trials. For example, a lack of transportation, child-care, the inability to take time off work, or other time commitments may make it more difficult to travel to the clinical trial site.
Often hospitals serving minorities, especially those in underprivileged areas, are understaffed and underfunded and this can lead to worrying failings in patient care. A recent paper published in 'Nature' reports that Black or Hispanic infants with very low birth weight are more likely to be born in non-magnet hospitals with higher neonatal morbidity and mortality rates, in comparison to their white peers.
The authors report a myriad of concerning factors in minority-serving hospitals, including higher rates of infection, discharge without breast milk, nurse understaffing, and higher workloads for staff. Meanwhile, evidence has come to light that suggests doctors are less likely to treat black patients' pain effectively, and black women are 2.5 times more likely to die in childbirth than white women.
Mistrust and 'bad blood'
Patients in marginalised or vulnerable communities may also mistrust medical or research systems. This is understandable when you consider the West's history of mistreating minorities. In the African American community alone, this ranges from the barbaric slave trade of the 17th century, through to the segregation and hyper segregation of the 20th century, which persisted after the Civil Rights Act of 1968 and still exists in some forms today.
In medicine, this includes transgressions such as the dehumanising 1 Tuskegee Syphilis Experiment, in which African American men were promised treatment for "bad blood" – a term which included syphilis, anaemia, and fatigue – by the US government. Instead, the researchers observed the men to better understand what happens if syphilis is left untreated. The outcome was fatal. It's no surprise that this decreased trust in healthcare and clinical trials. According to one survey in 1999, 80% of African American men believed the doctors had injected the trial participants with syphilis.
Case study of multiple myeloma
Although 20% of the people living with multiple myeloma in the US are African Americans, they only account for 6% of all patients in clinical trials.
Ninlaro is an oral treatment for multiple myeloma indicated for patients who have received at least one prior therapy. One of the endpoints of the trial was a progression free survival (PFS) of 6 months, leading to Ninlaro's Food and Drug Administration approval in 2015.
However, despite the fact that African Americans are more than twice as likely as white Americans to be diagnosed with multiple myeloma, only 13 out of 722 (1.8%) of participants in Ninarlo's clinical trial (TOURMALINE-MM1) were African American.
In fact, in an analysis of 31 cancer drugs approved since 2015, African American participation reached 10% in trials relating to just two drugs. One of these is Darzalex, another drug for multiple myeloma that is indicated across all lines of therapy.
Darzalex is made by Janssen Oncology, a company under Johnson & Johnson. In the past year, J&J announced a "strategic shift in its approach to clinical trials, focusing efforts on educating diverse communities about the importance of participating".
"Clinical trials need more diverse patient populations because right now they don't properly represent vulnerable populations that are more at risk for diseases"
Other efforts to be more inclusive are underway, such as the All of Us research program by the National Institute of Health, which aims to deliver precision medicine by "taking into account individual differences in lifestyle, environment, and biology".
All of Us is developing a diverse database that can inform studies of a variety of health conditions, uncovering risk factors for certain diseases and determining which treatments work best for people of different backgrounds. Janssen are not alone in trying to make clinical trials more representative.
Other initiatives taking place are more specific to certain disease areas, for instance The Skin of Color Society, whose purpose is to "promote awareness of and excellence within the area of special interest of dermatology — skin of color". The society is committed to educating healthcare providers and the general public on dermatologic health issues related to skin of colour.
These initiatives are evidence that inclusion of diversity in clinical trials and research in general isn't impossible and we can get there, but change needs to happen at both a systemic level and a grassroots level – all stakeholders play a role. Every stakeholder has to make this a priority, whether they work in research, manufacturing, distribution, or marketing these life-changing therapies.
Clinical trials need more diverse patient populations because right now they don't properly represent vulnerable populations that are more at risk for diseases. These same populations are the ones that have worse health outcomes because of their social determinants of health. In pharma, we talk a lot about making our brands patient-centric and giving patients the opportunity to have better lives with treatment, but we can't expect people to be healthy if we can't facilitate patient access. Nor can we expect treatment to apply to the broad population if we don't represent every patient affected.
This article originally appeared in the patient edition of 'Perspective' magazine.
This article was written by Ling Song, Senior Associate Consultant at Fishawack Health. 
References: