Identifying Rising Stars
Partner Content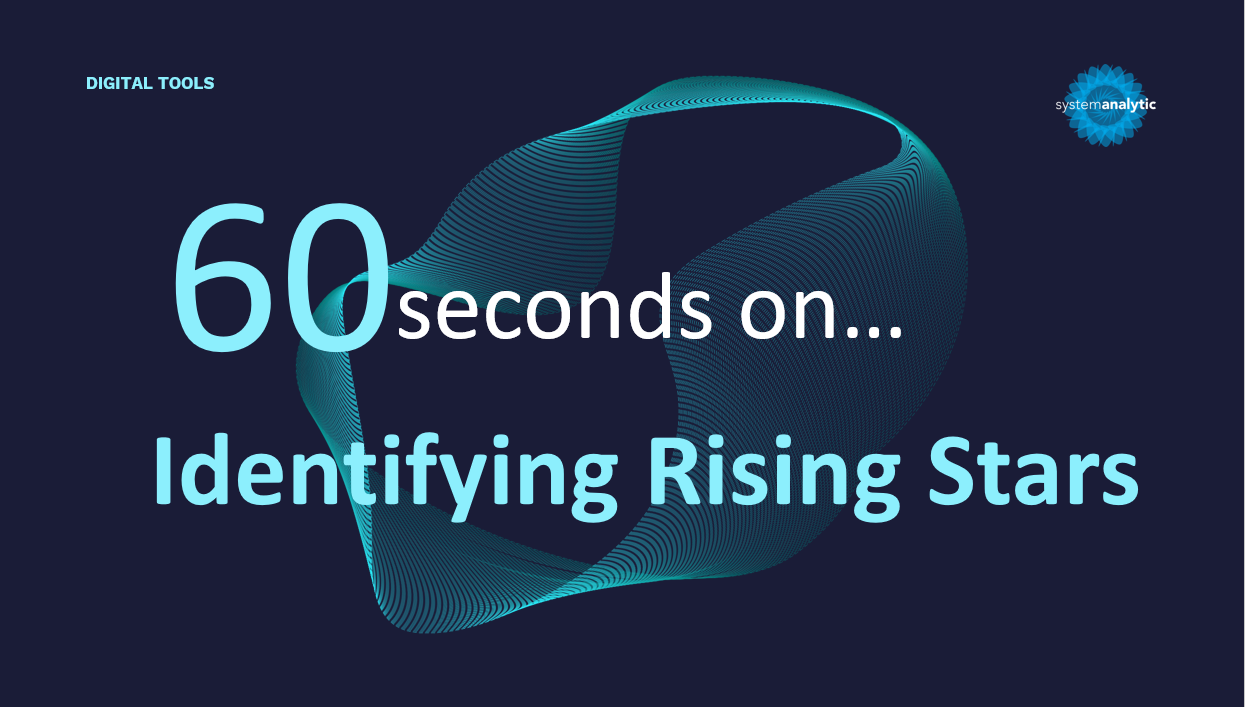 The term 'Rising Stars' is often used throughout the pharma industry. In general, rising stars within a given field, are the emerging leaders that stand out amongst their peers, indicating a potential to become more influential KOLs in the future. Rising stars are also valued because they often bring fresh ideas and new approaches to medicine. The sooner that you can engage with such experts and support their work, the greater the benefit they can bring to all. The challenges, however, lay in how best to define and identify them. 'Rising Stars' are a heterogenous group of individuals and there is no 'one size fits all' approach to identifying them.
There are also challenges to relying on a singular definition of a 'Rising Star' that is universally shared amongst pharma and KOLs. Depending on who you speak to, rising stars can be defined as those who show great promise for the future. They may be very early on in their career, starting their post-doc and beginning to publish in high impact journals. Over the next 15-20 years they may become much more influential within their field. Alternatively, rising stars can also be those who are at a 'mid-career' level. They may already be an assistant or associate professors in academia and regularly making significant contributions within their fields. Over the next 5-10 years, they may emerge as a more influential thought leader. In addition, to make matters more complicated, rising stars can also be considered the experts who are 'next-in-line' to becoming highly influential KOLs. Their names may already be visible on large volumes of publications, clinical trials, congresses, and they may already be full Professors or Medical Directors of leading academic centres of excellence.  However, due to other factors, they may just be sitting at the cusp of the 'next-in-line'/top-tier group.
With all these diverse definitions of rising stars, identifying them is not a straightforward task. Furthermore, each therapy area is unique in terms of the KOL landscape with some expert groups being larger and more diverse than others which may be dominated by a smaller, tightly knit group of experts who have retained their power within the field for the past 20+ years, and are slow to welcome new members into their 'club'. Relying solely on measures alone to identify rising stars will undoubtedly cause one to miss the true individuals who are impacting the field.
When identifying rising stars relevant to your strategic needs, in addition to quantitative research, it is important to also speak directly with KOLs themselves to better understand their views when it comes to discovering future stars within their respective fields. They are the active ones with their 'fingers on the pulse', keeping abreast of new developments, so their perspectives are invaluable to identifying emerging experts.
According to the KOLs in several therapy areas, many also reiterate the changing nature or profile of emerging leaders in the field. Many of the younger generations of rising stars in healthcare are looking less towards the classic trajectory of a linear career progression which involves devoting time to academia and producing high volumes of publications or involvement in clinical trials. Many established KOLs cite the fact that emerging experts are embracing alternative pathways and opportunities to growth.
Consequently, there are a growing number of opinion leaders emerging with even more diverse profiles including stronger industry linkages, digital savviness, and higher patient volumes.  Therefore, it is important to use a variety of methods to identify rising stars, be willing to embrace multiple definitions and profiles of these future thought leaders.
The importance of identifying and engaging rising stars at an early stage is clear, and given the changing nature of this cohort, it's important to embrace a variety of methodologies to identify such experts without being constrained by classical definitions of what constitutes a rising star.
SIDDIQAH KHANOM
Services & Innovations Associate Executive
e: siddiqah.khanom@systemanalytic.com
t :+44 (0)20 3637 9416
a: Alphabeta Building, 14-18 Finsbury Square, London, UK, EC2A 1AH