How Microsoft Teams streamlined cross-country forecasting for biotech pioneers.
Partner Content
J+D Forecasting has worked with one of Europe's largest, leading biotechnology pioneers, helping to facilitate better, more collaborative forecasting for hundreds of colleagues across the continent.
For the company's most recent forecasting cycle, our experts have worked to incorporate Microsoft Teams as a core software, as well as extending Power BI, to enable regional users, and those in 29 different countries, to access all of the required forecasting information, including automated in-depth reporting, from one simple central reference point.
Learn how Microsoft Teams, a key component part of FC365 has helped teams across Europe work in a connected, seamless, and productive system.
A widely adopted, powerful platform.
Microsoft Teams provides a central gateway for users everywhere – and as this company was already familiar with how the software works, it was a natural fit. Now all forecast models, reference documents, data, analysis, and communication can sit within one single solution, with the flexibility of structure and tailored functionality. It's now a much simpler, streamlined process for everyone to access the relevant information, through software that was already integrated into their daily working practices. Amanda Randall, Consulting Director, J+D Forecasting talks through the approach.
"It was important for the client to enable users to access all the forecast information, such as Excel forecasting models, metadata and extra files, with maximum efficiency," says Amanda.
Using Teams, users don't need to navigate to different locations, and instead all the information is easily accessible, whilst still enabling us to leverage all the best features of Excel and the whole Office 365 platform, embedded directly in one place – tailored to each users needs.
A global solution.
Due to the sheer size of this European market leader, one key request was to simplify and control access to data, by country – known as user access management. Users only needed to see their own country's forecasting models, with restricted access to any information that might prove to be confusing, conflicting, unhelpful or irrelevant.
With previous systems, users were often able to accidentally or incorrectly drag and drop forecast model files into another country's forecast folder – causing major issues and wasting a lot of time.
"As well as offering easy access and engaging insights, we were also able to provide a greater level of oversight and an efficient approval process for the different forecasting country models. The company had been keen to gain an automated, effective, user-friendly approach to their model review process, which Teams delivered effectively. Say's, Amanda.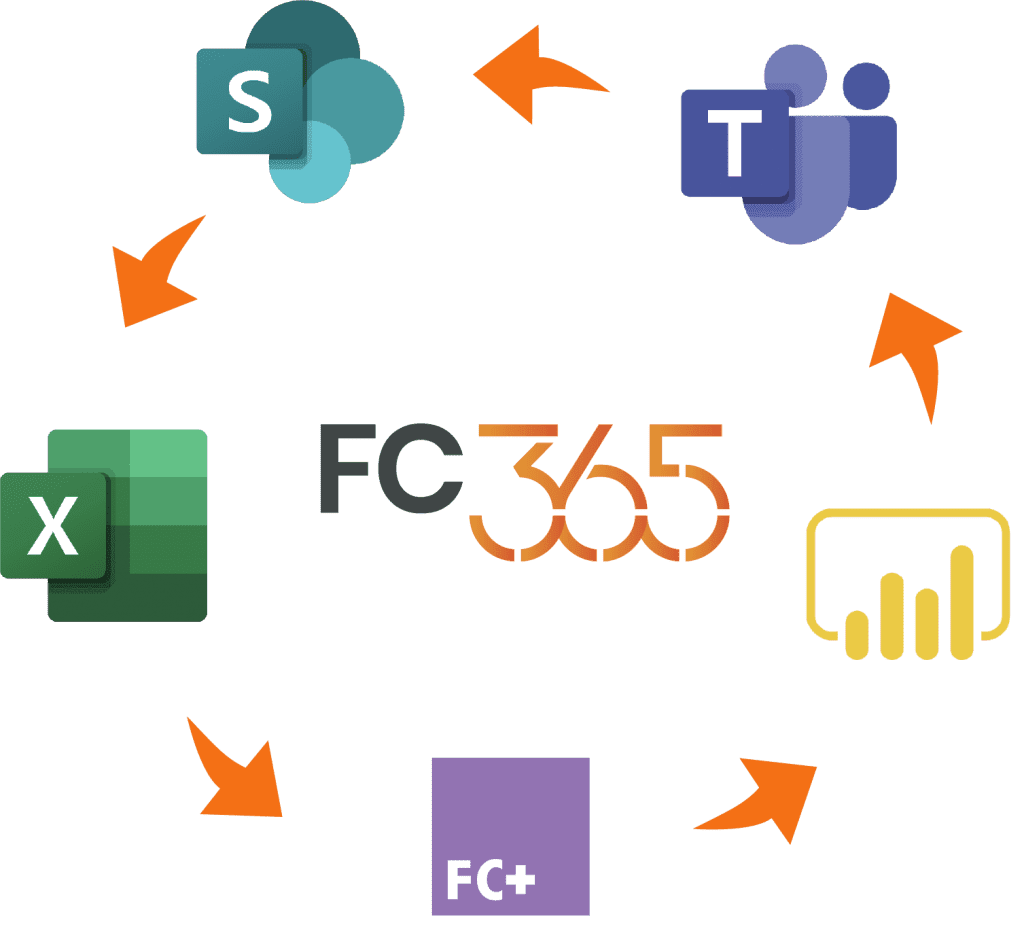 Handing over independence.
We also wanted to offer the company's regional forecasters a greater level of control, without needing direct help from our experts at J+D. Often in forecasting systems, new users would be added and validated by the external developers – now, via Teams, the regional forecaster is able to assign new users and grant access to specific country forecast models as needed, completely independently.
By connecting all 29 countries to the company's active, shared directory, it's now easier to ensure that the correct stakeholders are working on the right tasks. Local teams can see only the data that is relevant to them, whereas the regional forecaster can access and control what each stakeholder has access to – and make sure the right people are talking to each other. We have also utilised the forum and chat features within Teams, which allow everyone to communicate with each other in an intuitive manner and share questions/best practices.
Amanda adds: "it's a really good function to get everyone communicating – if there's a shared question or files that need passing on within this newly integrated communication functionality."
A stronger working relationship.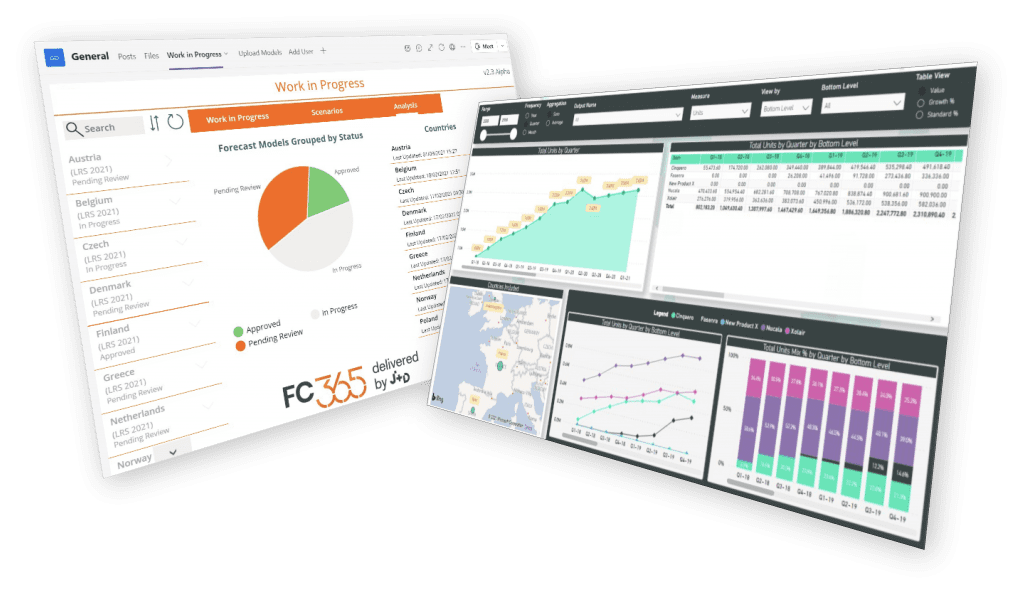 "While it's still early days, the introduction of the Teams application is the next step in more collaborative forecasting for the company," says Amanda. "It's the ideal solution for forecasters who need to adapt to digitalization, stay productive, and stay connected – especially on an international scale."
It's also the next step in a fantastic partnership with J+D. We've been with our clients every step of the way, helping users interrogate, explore, and understand the system – although everyone is already quite familiar with the functionality. We've had no support calls – the clients are really happy with the transition to this new, more streamlined collaborative forecasting system, and the project has run smoothly.
For more on how J+D can leverage the latest in forecasting technology, click to speak to our experts.