From Manufacturing to Patient Access: SMi's Cell & Gene Therapy 2018
Partner Content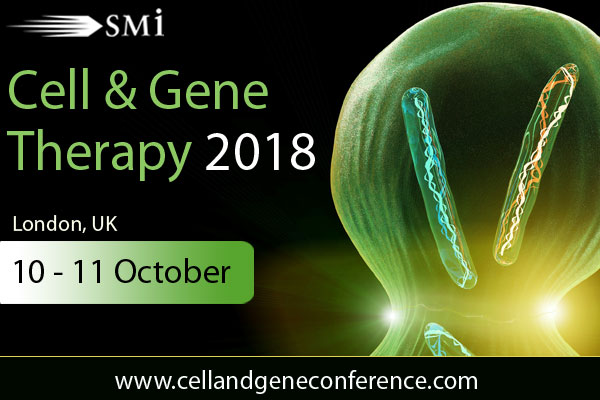 Being the most talked about department within R&D, Cell & Gene Therapy will explore the latest advancements of advanced therapy medicinal products (ATMPs) by discussing, the challenges of accessing patients with commercial ATMPs; understanding the advantages of a risk-based approach to cell and gene therapy manufacturing; get the MHRA's perspective of UK and EU regulatory affairs regarding ATMPs; explore the unique applications of the CRISPR/Cas9 system for drug development at AstraZeneca; and gain insight into GMP Manufacture of plasmid DNA at the NHSBT.
SMi Group are delighted to welcome insights and expertise and the discussions at Cell & Gene Therapy 2018 this October.
Spotlight Sessions This Week: Presented by the MHRA and Chiesi.
MHRA: UK and EU Regulatory Affairs: MHRA's Perspective
The MHRA will look into the impact of Brexit and further initiatives within the cell and gene space. The presentation will look into a way of designing clinical trials in a way that comes up with the evidence regulators need to accelerate ATMPs. Also, what support is available for companies who are early in the development process, and ensuring safety while reducing the cost of development, by working together with regulators to make the approval process more efficient.
Speaker: Janet Glassford, Senior Quality Assessor (biologicals), MHRA
Chiesi: Accessing Patients with Commercial Advanced Therapies
In this presentation, Chiesi will take a deeper look into the logistics and restricted access program constraints in bringing ATMPs to patients in a commercial setting. Issues in market access and reimbursement of ATMPs will also be addressed, as well as rare disease patient access with ATMPs.
Speaker: Diego aridgo, R&D Rare Disease Unit Head, Chiesi
Don't Miss...Two Interactive Half-Day Post-Conference Workshops – Hosted by LucidQuest and Advanced Therapies Consultancy.
For those looking to attend there is currently a £400 early-bird saving, ending May 31st and a £300 saving ending June 29th!
Further information is available at: www.cellandgeneconference.com/phpr
SMi presents the Launch of:
Cell & Gene Therapy 2018
Date: 10th – 11th May 2018
Workshops: 9th May 21018
Location: Copthorne Tara Hotel, London UK
Website: www.cellandgeneconference.com/pr4
---end---
Contact Information:
For all media inquiries contact Pavan Solanki on Tel: +44 (0)20 7827 6048 / Email: psolanki@smi-online.co.uk
About SMi Group:
Established since 1993, the SMi Group is a global event-production company that specializes in Business-to-Business Conferences, Workshops, Masterclasses and online Communities. We create and deliver events in the Defence, Security, Energy, Utilities, Finance and Pharmaceutical industries. We pride ourselves on having access to the world's most forward-thinking opinion leaders and visionaries, allowing us to bring our communities together to Learn, Engage, Share and Network. More information can be found at http://www.smi-online.co.uk