Integrity Matters: The Importance of Data Integrity in Pharmaceutical Microbiology
Partner Content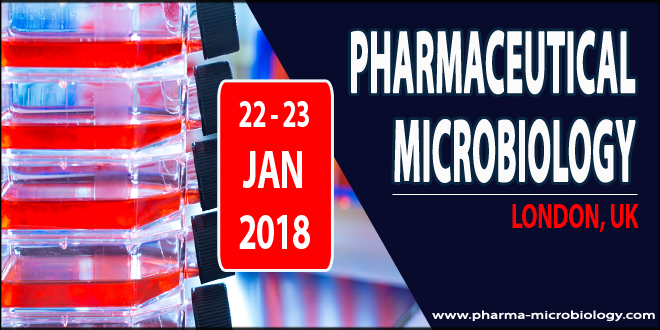 Many people within the pharmaceutical industry are confused by the concept of data integrity? Data integrity is comprised of these following broad actions to hide test failures and/or manufacturing deviations:
Errors in data recording
Destroying data
Omission of data
Changing data
Deleting data
Pharmaceutical organisations have become increasingly reliant upon automated systems and computers, from manufacturing to laboratory release testing. This has brought a renewed regulatory focus about data integrity.
As with majority of industrial sectors, pharmaceutical companies have taken advantage of computerisation and this area is expanding as part of digital transformation initiatives. This has led to challenges of how to capture, analyse, and archive data.
SMi is pleased to have Robert Porzio, Product Manager, Lonza QC Testing Solutions on the Agenda as a featured speaker for the 7th annual Pharmaceutical Microbiology conference and exhibition. Robert will deliver spotlight session on the importance of data integrity when testing for endotoxin.
Mr Porzio is a Product Manager for Endotoxin Detection, with a primary focus on instrumentation and software. Robert brings 20 years of endotoxin experience, which attendees will benefit from, during his presentation, focusing on the following key areas:
Data Integrity Basics and Corporate Governance
Benefits of Quantitative Methods for Endotoxin Detection
Data Integrity components through WinKQCL™ Endotoxin Detection & Analysis Software
Establishing a Risk Based Approach to your Review Process through Audit Trails and establishing a failure mode and effects analysis
Next year's event will be the best incorporation of academia and research involving every aspect of microbiology and biotechnology and will showcase all types of research methodologies both from academia and industry.
The event will also feature two post-conference workshops, Addressing Objectionable Organisms – What, Why, Who, How? and Rapid Microbial Methods (Led by Sanofi and Battellle Memorial Institute).
Join the room full of industry experts to discuss: microbial contamination in aseptic manufacturing environments; risk assessments in fungal spore and bacterial spore excursions; optimising rapid microbial detection methods; tackling the current challenge of biofilms and much more.
To find out more about the event please visit: www.pharma-microbiology.com
2018 Sponsors: BioMérieux, Charles River, Copan, Lonza, NCIMB Ltd & Roche
For media enquiries please contact Kyra Williams on +44 20 7827 6012 or email kwilliams@smi-online.co.uk
For sponsorship opportunities contact Alia Malick on +44 (0) 20 7827 6168 or email: amalick@smi-online.co.uk
For delegate and group bookings contact Kieran Ronaldson on +44 (0) 20 7827 6744 or email: kronaldson@smi-online.co.uk
7th annual Pharmaceutical Microbiology
22nd – 23rd January 2018
Holiday Inn Kensington Forum, London UK
Organisers: SMi Group
Email: kwilliams@smi-online.co.uk
www.pharma-microbiology.com