Sharing oncology trial PROs to build the treatment of the future
Oncology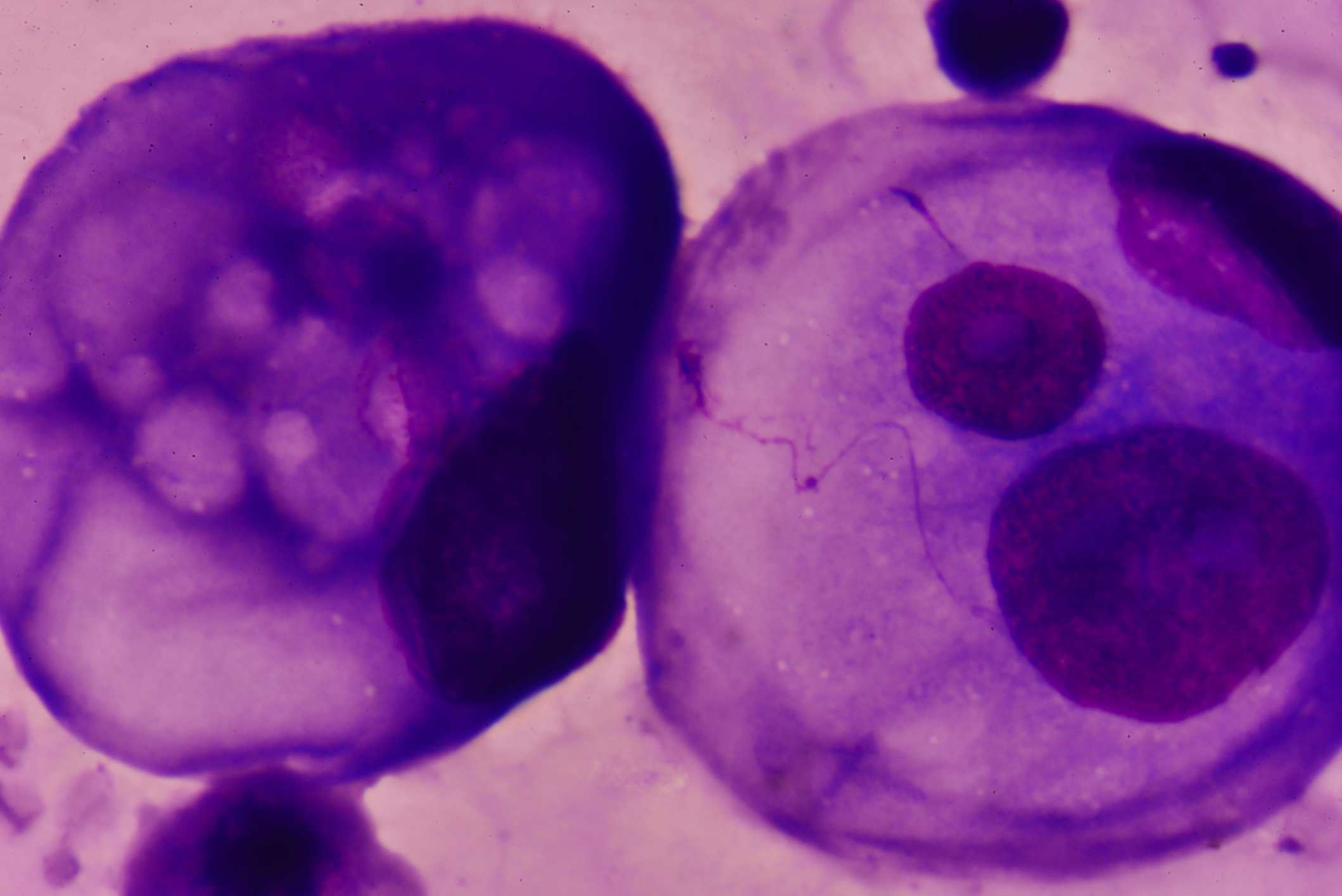 Could collecting, understanding, and disseminating patient-reported outcomes during trials be the key to advancing oncology treatments and improving cancer outcomes? 
With our understanding of cancer accelerating at an unprecedented rate, and personalised medicines on the cusp of becoming mainstream, regulatory bodies need new ways to assess products. 
In the United States, the 21st Century Cures Act encouraged the Food and Drug Administration (FDA) to review and communicate patient experience data from trials – but the lack of a common framework for submissions and space on product labels has, until now, been something of a stumbling block. 
The Oncology Center of Excellence's Project Patient Voice, combined with the National Cancer Institute's Patient-Reported Outcomes version of the Common Terminology Criteria for Adverse Events (PRO-CTCAE), hope to change that. 
Project Patient Voice 
Project Patient Voice is a dedicated online platform that makes patient-reported symptoms and adverse events (AEs) from the trial data of marketed drugs publicly available. 
Said the team behind the portal: "The aim is to show patient-reported symptom data consistently from select cancer clinical trials of approved products. This data is usually not in the US Prescribing Information, but can give healthcare providers extra information to discuss with patients and caregivers. 
"The publicly available web portal is designed to provide a summary of symptoms associated with the disease, the trial intervention, and also an in-depth analysis for each patient-reported AE captured in the trial." 
Overall, it aims to advance the development and regulation of oncology drugs, and make patient experience "more visible". 
The website, intended to aid discussion between patients and clinicians, is currently being piloted with data from AstraZeneca's ongoing AURA3 clinical trial for non-small cell lung cancer – the first phase III study to use the PRO-CTCAE questionnaire. 
Patient-reported AEs 
PRO-CTCAE, a specialised outcome measurement system specifically designed to record patient-reported symptomatic AE during oncology trials, is a patient-friendly measurement system that advocates hope will become commonplace. 
When used in conjunction with the Common Terminology Criteria for Adverse Events (CTCAE), it aims to capture meaningful information that will improve the community's understanding of AEs, and, importantly, how they impact on patients. 
It includes a library of 124 discrete items representing 78 AEs commonly reported during oncology trials, but in jargon-free language that considers health literacy and accessibility.  
"The assessment of patient-reported symptomatic AEs can provide insights to complement clinician-reported drug safety data that is included in the product labelling," said an AstraZeneca spokesman in a press release 
He added that it allowed people to provide information on their trial experience in a relatable, accessible manner. 
During the study, participants were asked to score the frequency, severity, and impact of any treatment-related symptoms – and all the PRO-CTCAE data from AURA3 is now available on the Project Patient Voice website. 
As well as a list of commonly occurring symptoms and AEs, people can access pie charts and bar graphs that help them to visualise and understand factors such as symptom severity and frequency. 
"The data provide additional, complementary insights for healthcare providers to discuss options with their patients to help them make informed treatment decisions.  
"This type of subjective data has rarely been included in a cancer drug's product labelling, and therefore, was mostly unavailable in the public domain," added the spokesman. 
Transparent development and informed choices  
In time, it is hoped that the portal will help people to have more informed discussions about the risks and benefits of different oncology treatments with their healthcare providers. 
The initiative has been widely supported by patient advocacy groups, including the GO2 Foundation for Lung Cancer and LUNGevity Foundation, who believe that the patient voice and health literacy should be embedded into the drug development and treatment pathways. 
Andrea Ferris, president and CEO at LUNGevity, said: "Project Patient Voice is a fantastic first step in delivering information to patients, or their caregivers, to understand how they are going to feel and function when taking different therapeutic regimens." 
Various of the organisation's scientific and clinical roundtable events have discussed the importance of accessible information, she went on. 
"It is essential to distil information down to the most important elements that are relevant to patients and display them in a way that can be understood and used for shared decision-making by patients and their treating physicians." 
Bonnie J. Addario, lung cancer survivor, and co-founder and chair of the GO2 Foundation, agreed, saying that the key to advancing cancer treatments and improving outcomes "lies with the patients themselves". 
"Their input is more vital than ever with so many new treatments in the pipeline," she added.  
Project Patient Voice is currently in the pilot stage, using the AstraZeneca AURA3 data.