Pfizer's bispecific elranatamab and future oncological care
Oncology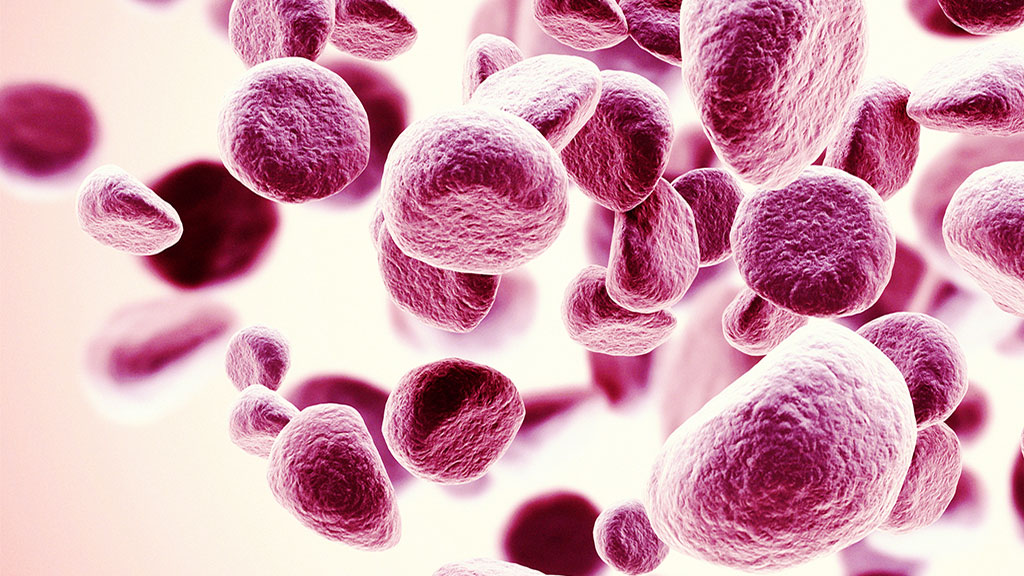 Pfizer has announced that the US Food and Drug Administration (FDA) has granted Priority Review for its Biologics License Application (BLA) for elranatamab, an investigational B-cell maturation antigen (BCMA) CD3-targeted bispecific antibody (BsAb) for the treatment of patients with relapsed or refractory multiple myeloma (RRMM).
The FDA's decision on Pfizer's BLA is expected during this year, while the European Medicines Agency (EMA) has also accepted the company's marketing authorisation application (MAA) for elranatamab. Pfizer's submissions were based on favourable MagnetisMM-3 trial results in RRMM patients.
Multiple myeloma is a blood cancer that affects plasma cells made in the bone marrow. Healthy plasma cells make antibodies that help the body fight infection. There are over 34,000 new cases of multiple myeloma diagnosed annually in the US alone, and 176,000 globally. Despite treatment advances, there is currently no cure.
Dr Chris Boshoff, chief development officer, Oncology and Rare Disease, at Pfizer Global Product Development, said: "Today, multiple myeloma is a fatal haematologic malignancy, with a median survival of just over five years. As an off-the shelf treatment, BCMA bispecific antibodies are heralding a new treatment paradigm that can greatly impact the lives of people with this disease."
Presenting the data at ASH
Indeed, back in December 2022, pharmaphorum spoke with Dr Boshoff following the presentation of phase 2 elranatamab data at the 64th ASH Annual Meeting and Exposition. The conversation covered both the finer details of Pfizer's bispecific treatment, but also RRMM itself.
"Multiple myeloma is one of the most common haematologic malignancies," Dr Boshoff said. "The current standard of care is based on three pillars of treatment. The first is the so-called IMiDs, which are drugs like medicines, like lenalidomide and pomalidomide and thalidomide […] They were introduced over two decades ago and they've certainly played an important role to influence the outcome."
"The second pillar of treatment," he continued, "is then based on the so-called proteasome inhibitors […] They've also played an important role to change the trajectory of this disease."
"The third pillar," he went on, "was the anti-CD38 antibodies. Those three pillars of treatment, with the backbone of steroids – usually dexamethasone and steroids, essentially – are used in different combinations to try and keep the disease at bay for as long as possible. That led to these survivals, which are now approaching, for some patients, over five years."
Bispecific molecules – the fourth pillar
There has, then, been a considerable change in the efficacy of available treatments over time – accelerated now by the development of bispecific molecules.
"If you look back three decades, most patients would've died within the first three to five years. In the last two decades, that has moved to where 30% of patients survive more than five years, so it still made a big impact," Dr Boshoff said. "Now, we are at a stage where there's this fourth pillar of medicines being developed, which is the bispecific molecules or bispecific antibodies."
"These are essentially antibodies that engage with one arm the multiple myeloma cells," he explained. "So, they bind with an antigen that's highly expressed in the multiple myeloma cell, and with the other arm, they've engaged T-cells, immune cells, binding to CD3."
And it is this fourth pillar that has been causing the stir – the study results leading to the FDA's granting Priority Review of the BLA for elranatamab.
"If you look at the different Pillar One, Pillar Two, Pillar Three as single-agent medicine," Dr Boshoff explained, "not a combination of single agents – this fourth pillar, this bispecific or T-cell engager, as some people refer to them, appears to be the most active medicine with the longest duration of treatment as a single agent or the longest duration of response as a single agent."
The long-term vision for bispecifics
For Dr Boshoff, the question now concerns the entire treatment paradigm.
"The long-term vision for [those of us] developing one of these bispecifics – which, in our case, is a BCMA bispecific, and BCMA is the antigen that's highly expressed on the multiple myeloma cells (it stands for B-cell maturation antigen), [and our] BCMA CD3 engagement [is] called elranatamab," he said, "[is] how do we place that in combinations with other therapies so it could be used across the treatment paradigm. Meaning, from early disease, to late disease, to just across the whole treatment paradigm."
That, at least, is the long-term vision for elranatamab, with its deep and durable responses.
"I mentioned to you these pillars of treatment," Dr Boshoff said. "The IMiDs, proteasome inhibitors, these anti-CD38, so when tumours become resistant or refractory to all three, patients have combinations of IMiDs, of proteasome inhibitors or proteasome inhibitors plus IMiDs plus CD38: we call that triple disease class refractory or triple-class resistant."
"If patients had two different types of IMiDs and two different types of proteasome inhibitors and the disease still becomes resistant, we call that penta-refractory," he said. "Essentially, what we presented at ASH is this late-line, so-called penta-refractory and triple-class refractory disease as a single arm study […] In general, most of the patients in our study had five lines of previous therapies. For these patients, there're very few options currently available because these are very late-line disease tumours."
A bispecific breakthrough
When pharmaphorum spoke with Dr Boshoff, Pfizer has already received breakthrough therapy designation from the FDA, based on the initial six-month follow-up of the study.
"We showed that the overall response rate [was] 61%," he said. "With many of these deep responses, by that we mean complete remission or stringent complete remission, and many of these responses are ongoing: the duration of response for many patients is ongoing well beyond one year; well beyond 12 months."
"What we presented at ASH is a medium of 10.5 months' follow-up," he continued. "We showed, also, in terms of this longer follow-up, that for patients that respond the probability is that they're still going to respond at nine months [when] other therapies usually lead to a duration of response between three and nine months."
"Now, starting to look at 84% of patients still responding at nine months," he went on, " and we've got 10.4 months follow-up and we've got many patients who're still responding post-12 months and we've got some patients approaching or beyond 18 months – it's truly a transformative medicine for this late-line disease."
The reception of elranatamab and looking at the equitability of CAR-T
Asked how the data was received at ASH, Dr Boshoff was effusive.
"I think there was great excitement at ASH," he said. "From the podium, it was said a few times that next year we'll have to have an even bigger hall for these bispecific presentations because there's such great interest in them."
"I think everyone sitting in that presentation, which would've been a few hundred global colleagues treating patients with multiple myeloma, [would] recognise that this is the beginning of a new chapter in the management of multiple myeloma," Dr Boshoff stated. "That's why I call this the Fourth Pillar or fourth wave. There's an additional therapy I so want to point out because it's important to put it in context. These are cellular therapies, the CAR T-cell therapies that're being developed currently, and also that're already approved for multiple myeloma."
"They are also transformative and potentially, for certain patients, curative," he continued. "[However,] it's currently a very niche opportunity because it's very few patients globally, a fraction of patients with multiple myeloma globally will have access to CAR T-cell therapies. They'll usually have to be connected to a tertiary or academic blood cancer centre, or cancer centre, [and it] is then dependent on blood being taken from them, engineered in the laboratory and reinfused – so-called autologous CAR T-cell."
"Blood is removed, T-cells are removed, the T-cells are genetically engineered in the laboratory and then reinfused," he explained. "Patients need to have adequate T-cells that can be used for this procedure. [However,] there are still significant manufacturing and logistical and digital challenges to really globalise autologous CAR T-cells, especially with equitable access for patients."
"I do want to point it out [though], because it's relevant to the next wave of immunotherapies that's being developed," he said. "We believe, with the right combination and sequencing and whether that includes cellular therapy or bispecific molecules, [that] we could potentially take this disease to 10 years' survival and potentially more patients could be cured, with the right sequencing or combinations of this next wave of therapies that is being developed."
A bispecific (and trispecific) educative horizon
What elranatamab offers, by comparison, is a bispecific antibody that is off-the-shelf.
"It's developed and delivered to a hospital pharmacy in a little vial," Dr Boshoff explained. "It's a medicine, it's a drug, whereas the cellular therapies are obviously much more personalised. They're not off-the-shelf: it is blood taken from an individual patient, engineered in the laboratory, reinfused into a patient, so it's an individualised, live patient cellular product. Think of it more as in the context of a stem cell transplant. It's very different."
"This is a new area now," he continued. "We're now really entering the era of bispecifics and the potential of trispecific antibodies for multiple myeloma. By trispecific, I mean antibody that could potentially engage two different immune cells and an antigen on multiple myeloma or two different antigens on multiple myeloma cells and one immune cell."
"[With these] comes learning, not just for us as drug developers, but also for physicians and caregivers, on how to manage the potential new adverse events or side effects associated with these medicines," he noted. "One of them, for example, is cytokine release syndrome, which essentially just means it's the immune system that's activated that needs to attack the tumours, but also release cytokines and other proteins into the blood, which could lead to an acute side effect or the cytokine release syndrome and acute cytokine release syndrome."
"[However,] overall the benefit-risk profile is very, very favourable in terms of the responses and the depth of the responses, and the duration of responses we've seen," he concluded.
Elranatmab has been granted Orphan Drug Designation by the FDA and the EMA for the treatment of MM. Both the FDA and EMA have also granted the treatment Fast Track Designation and the PRIME scheme, respectively, for patients with RRMM. Meanwhile, the UK Medicines and Healthcare Products Regulatory Agency (MHRA) has granted elranatamab Innovative Medicine Designation and the Innovation Passport for the treatment of MM.
Additionally, the FDA has accepted elranatamab for Project ORBIS, the framework for the concurrent submission and review of oncology products to potentially expedite approvals in certain countries outside of the US: Switzerland, Brazil, Canada, Australia, and Singapore are those countries which currently participate.