Clovis' Rubraca close to EU approval in ovarian cancer
Clovis' Rubraca is on the verge of approval in Europe in women with advanced ovarian cancer, after regulators gave it the green light.
The European Medicines Agency's CHMP scientific committee backed conditional approval for Rubraca (rucaparib), for women with advanced BRCA mutant ovarian cancer with platinum-sensitive, relapsed or progressive disease, who cannot tolerate further platinum-based chemotherapy.
Rubraca is from the poly-ADP ribose polymerase (PARP) inhibitor drug class, and AstraZeneca's Lynparza (olaparib) was the first of this type approved.
But Lynparza is only approved as a maintenance therapy in Europe, in patients with BRCA1 and BRCA2 mutations with recurrent disease, when the tumour is diminishing in size or has disappeared after platinum-based therapy.
Clovis has got Rubraca approved in a different use, in women in the later stages of epithelial ovarian, fallopian tube or primary peritoneal cancer who have received two or more lines of platinum chemotherapy.
The US biotech said that Rubraca offers a new option for women with BRCA-mutant disease whose disease has progressed or are unable to tolerate further platinum-based chemotherapy.
The CHMP has backed a conditional approval, meaning Rubraca's licence must be renewed every year until there is sufficient evidence for a full licence.
This was because Clovis' filing was based on early data including objective response rate and duration of response rates from two single-arm clinical trials, Study 10 and ARIEL2.
Clovis plans to file an extended licence covering the maintenance treatment in the likely event of approval by the European Commission in the coming weeks, bringing it into direct competition with Lynparza.
Tesaro's rival PARP drug, Zejula (niraparib) is also approved in Europe in the maintenance treatment indication.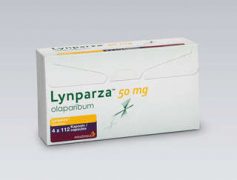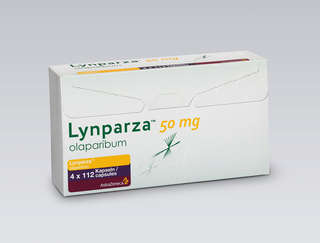 AstraZeneca has partnered with Merck & Co to co-develop and co-market Lynparza, and the drug has already been approved in breast cancer in the US, with further ovarian cancer and lung cancer uses planned.
Lynparza now looks hard to catch for its two competitors. It reached $300m in 2017, and AZ has now teamed up with Merck & Co. to supercharge its development and marketing. The drug gained an additional FDA approval in BRCA mutated metastatic breast cancer in January, putting it in the lead for expanding PARP inhibitor uses.
In a separate development, Puma Biotechnology has asked the CHMP to rethink its decision to reject breast cancer drug Nerlynx (neratinib) last month. Companies may apply for a re-examination of a CHMP rejection within 15 days of receipt of notification.