AZ's Lynparza becomes first PARP drug approved in breast cancer
AstraZeneca's Lynparza has become the first drug in its class approved to treat breast cancer, after the FDA allowed it an expanded licence.
The FDA approved Lynparza (olaparib) as a treatment for patients with breast cancer that has spread, and whose tumours have the inherited, or germline, mutation known as BRCA.
After a faster six-month review reserved for badly-needed new drugs, Lynparza has therefore become the first drug to treat BRCA-mutated breast cancer, and patients will be selected for treatment based on an FDA-approved test provided by Myriad Genetics.
Patients must also have tumours lacking hormone epidermal receptors (HER2-), and have been previously treated with chemotherapy.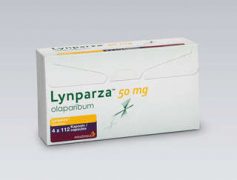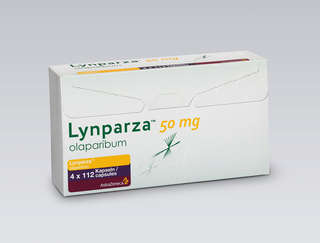 Patients with hormone receptor (HR)-positive breast cancer should have been treated with a prior hormonal (endocrine) therapy or be considered inappropriate for endocrine treatment.
Three Poly-ADP ribose polymerase (PARP) drugs have been approved to treat BRCA-mutated, advanced ovarian cancer ovarian cancer, and Lynparza was first to market in this use too, getting FDA approval in 2014.
Lynparza is also approved for maintenance treatment of patients with recurrent epithelial ovarian, fallopian tube or primary peritoneal cancer whose tumors have completely or partially responded to chemotherapy.
Clovis' Rubraca (rucaparib) and Tesaro's Zejula (niraparib) are its competitors in ovarian cancer, and also have plans to expand their uses.
But despite being a trailblazer in the PARP class, Lynparza is very much still a niche drug with sales of just $81m in Q3.
The safety and efficacy of Lynparza in breast cancer was based on a randomised clinical trial of 302 patients with HER2-negative metastatic breast cancer with a germline BRCA mutation.
The approval is based on the OlympiAD trial. This found olaparib delayed progression by an average of around 3 months versus chemotherapy in HER2-negative BRCA-mutated advanced breast cancer patients (7.0 months vs 4.2 months respectively).
One of the next frontiers in the PARP field is combination treatment, where the three competitors are being investigated in a range of different tumour types and settings.
These include Zejula in phase 2 trials in combination with Merck & Co.'s Keytruda for use in ovarian or breast cancer, Lynparza in combination with AZ's own immunotherapy Imfinzi in solid tumours, while Clovis' Rubraca is being studied in combination with BMS' Opdivo in prostate cancer.
Don't miss your daily pharmaphorum news.
SUBSCRIBE free here.