AI providing the edge against cancer?
Oncology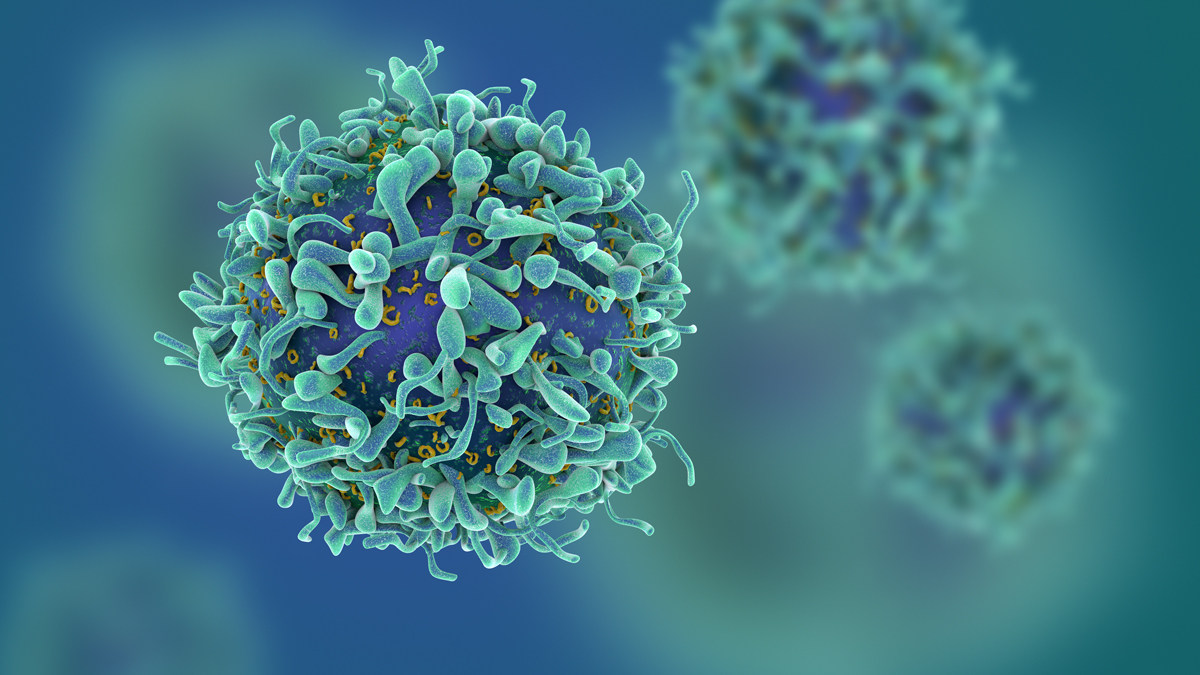 The global R&D pipeline is dominated by potential treatments in oncology and this is also where the investment is flowing. This doesn't look like changing moving into the future, the main challenge will be managing to use this money to create a proportionate number of approved treatments and ensuring an early diagnosis for patients in the area. In this article, Ben Hargreaves explores how advances in technology could address these challenges.
In 2019, drugs within the oncology therapeutic area accounted for $143 billion in branded pharmaceutical sales, equalling approximately 20% of all global pharmaceutical sales, according to McKinsey. By 2024, this figure is expected to hit $250 billion. As a result of the returns that are available in the sector, the global clinical pipeline across all therapeutic areas is dominated by potential treatments for cancer, with one-third focused in this area.
The emphasis on the oncology segment has led to some breakthrough treatments that have changed the course of the disease for many individuals. The wave of PD-1/PD-L1 treatments, which continues to grow today, has improved outcomes for patients in certain solid tumours while CAR-T treatments have proven another major breakthrough, achieving high remission rates in certain forms of blood cancer.
With this said, the two examples provided are areas of success within a sea of failed of potential oncology candidates. According to an article published in Nature, approximately 97% of potential cancer therapies progressed through the clinical ended by failing to demonstrate sufficient efficacy to be approved. The reasons behind this are well known, there is the basic factor that there are a myriad of different types of cancer, which are caused by a varying set of mutations that can develop in complexity as tumours progress. Alongside this is the broader issue facing the pharma industry of it being difficult to find new treatments, as the 'lower hanging fruit' of effective small molecule treatments have already been discovered. This has led to a greater push into developing biologic medicine and exploring new ways to discover potential R&D candidates.
Artificial intelligence cracking the code
One of the means of more quickly discovering and progressing R&D candidates that pharma is looking into is AI technology. Last year, a drug candidate discovered by AI was brought through to human trials for the first time, when a collaboration between Excientia, an AI-focused firm, and Sumitomo Dainippon Pharma saw the development of DSP-1181. The potential treatment for obsessive compulsive disorder required less than 12 months to complete the initial research phase, far shorter than the industry average of 4.5 years.
AION Labs is a recently created organisation that is working to place AI at the centre of drug discovery and development. AION was created through an alliance of four pharma companies, AstraZeneca, Merck KGaA, Pfizer, and Teva, alongside the investment backing of Amazon Web Services and the Israel Biotech Fund.
A spokesperson for the organisation told pharmaphorum about the reasons for its establishment: "The challenge of harnessing AI and computational capabilities for pharma is so immense, that it really hasn't been tapped into yet, and this is our goal at AION Labs."
"Our aim is to build ground-breaking AI and computational ventures that will leverage the cloud to transform how new therapies are discovered and developed. Looking to spearhead the adoption of AI technologies, four of the leading pharma brands decided to work together in the exploration of knowledge and technology, and establish a new, co-creative path to innovation with the aim of shaping a more intelligent industry that delivers better care for the benefit of humanity," the spokesperson added.
In terms of how this will be achieved, AION will choose start-up companies working in the area of AI and machine learning that can be applied to pharma R&D. The pharma partners that are part of the organisation will then provide the data from which the start-ups can train their models.
AION plans to provide funding to four to six biotech companies per year, beginning next year. The organisation plans to provide enough funding for two to four years of work for each start-up.
Another big pharma company that has taken an interest in the AI approach is Sanofi. The company recently made an investment in AI-focused Owkin, with the goal of discovering new biomarkers and therapeutic targets in cancer. The partnership will look to identify specific biomarkers that could predict patient responses to different therapies across lung and breast cancers, as well as mesothelioma and multiple myeloma, a form of blood cancer.
Back to the beginning
Beyond having the tools to treat cancer once it arises, there is another fundamental issue to address – the early diagnosis of cancerous cells. According to research published in The Lancet, patients diagnosed earlier with cancer are not only more likely to survive longer, but also to have better experiences of care, lower treatment morbidity, and improved quality of life compared to those diagnosed late.
As a result, the improved ability for early diagnosis paired with better and a greater range of treatments will lead to overall better outcomes for oncology patients. One company that doing just that is Ibex, which is leveraging advanced machine learning and AI, through its Galen platform, to support pathologists' work during diagnosis of tissue biopsies.
The platform uses an AI algorithm that is able to automatically analyse tissue biopsies prior to the pathologist's review and deliver insights of whether the patient has cancer, as well as the cancer's grade, location, and sizing. A spokesperson for the company told pharmaphorum that this leads to "improved quality and accuracy of diagnoses."
Further than this, there are "enhanced efficiencies, such as automated cancer detection, prioritisation and other AI supported reporting tools, resulting in more rapid diagnoses, alleviated workload and improved productivity," the spokesperson added. The platform is also able to detect diagnosis errors in real time, allowing for a reduction in misdiagnosis.
The advantages provided here are not at the experimental stage, Ibex has already signed a deal with Unilabs, diagnostics providers, to deploy the Galen platform across its European site of operations. Ibex plans to increase its offering to new tissue types, adding to its current solutions for prostate, breast and gastric biopsies.
As such, even though AI and machine learning are often talked about in hypothetical terms within the pharma industry, the benefits are being reaped in the here and now. Between better diagnostic testing and the first AI-developed therapeutic candidates being brought through to the clinic, the reality is improvements are already being achieved. With increased investment flowing into the area, more breakthroughs are to be expected in the short-term, not in the distant future.