Zoll agrees $538m deal to buy sleep apnoea specialist Itamar
News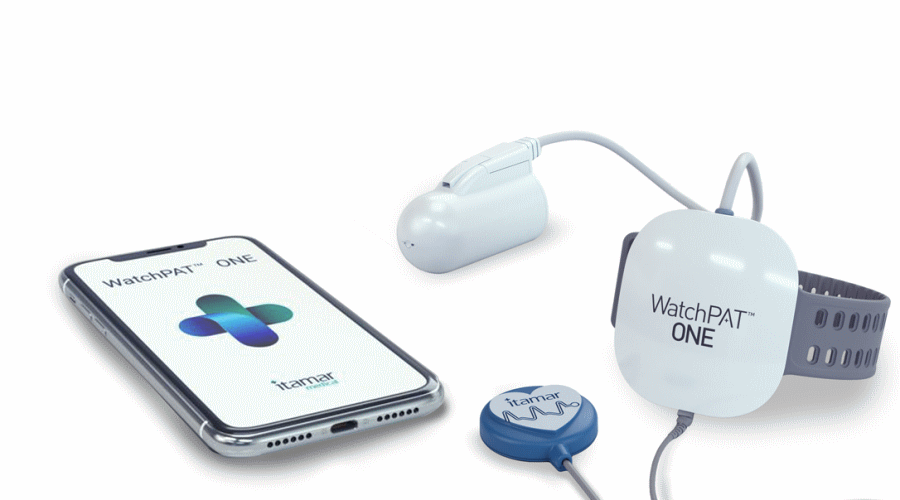 Itamar Medical was on the acquisition trail itself earlier this year, buying Spry Health to extend its sleep sensor technology range. Now, it's being snapped up by Zoll Medical in a deal valued at around $538 million.
Israel-headquartered Itamar markets a sensing device called WatchPAT that attaches to the finger during sleep, measuring vital signs like heart and breathing rate, oxygen levels in the blood to monitor for signs of sleep apnoea in the home rather than a sleep clinic.
It made sales of almost $13 million in the second quarter, a rise of 41%, with WatchPAT accounting for around $10 million of that total.
The takeover of Spry in January kicked off a programme to develop a watch-like wearable for detecting sleep apnoea that – unlike WatchPAT, which is used over a single night – could be worn over weeks or even months.
The company is also working on other digital technologies and at SLEEP 2021 introduced a SleePath dashboard that enables data to be collected from the patient through a smartphone app before and after the home sleep test.
Zoll Medical intends to offer Itamar's platform alongside its range of cardiovascular products, which includes wearable heart monitors and defibrillators, as well as Remede, a neurostimulation implant for sleep apnoea that has just recently been approved by the FDA.
The US-based company – a unit of Japanese group Asahi Kasei – acquired Remede when it bought its developer Respicardia in April for an undisclosed sum.
Zoll Medical chief executive Jon Rennert said that merging with Itamar "will help more patients receive diagnosis and treatment for sleep-disordered breathing". Itamar's shares leaped more than 40% after the agreement was announced.
The $31-per-share deal is expected to be closed by the end of this year, subject to approval by the shareholders of Itamar, regulatory approvals and other usual closing conditions
Sleep apnoea is particularly prevalent in people with underlying cardiovascular disease, and affects around 54 million people in the US alone. It is caused when relaxation of the muscles in the throat cause the airway to narrow, reducing the amount of air taken in and out with each breath.
Sometimes the airway can be shut off completely, and in severe cases, apnoea episodes can occur hundreds of times a night, each causing a brief period of wakefulness or shallower sleep. It can lead to other health problems, including high blood pressure, heart attack, stroke and diabetes.