Sensely raise $8m to develop 'Virtual Nurse' app
News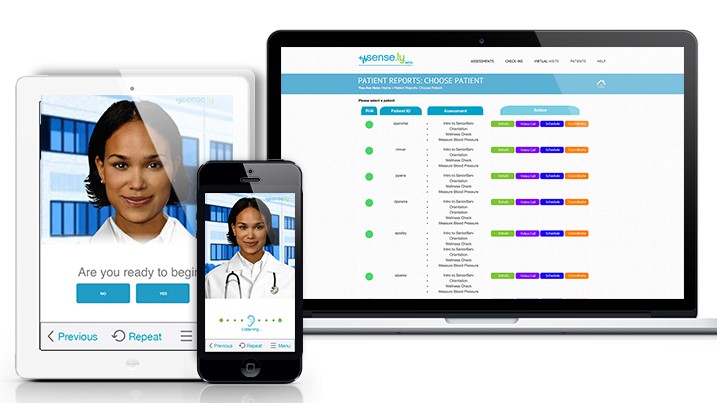 Digital health startup Sensely has raised $8 million to aid in the development and scaling of its virtual nurse platform.
Existing as a smart device app, Sensely allows users to converse with a nurse avatar as part of remote patient monitoring, recording conversations in a secure medical record only accessible by authorised healthcare professionals.
Its most popular avatar is called 'Molly', although the platform does offer different nurse genders and ethnicities.
https://youtu.be/SsuRKpEcp18
If a patient is deemed to be worsening, Molly can direct users to appropriate care call numbers or directly schedule an appointment with their doctor.
In addition, Sensely also encourages medication adherence and positive lifestyle changes via notifications to conduct certain tasks, such as measuring blood pressure.
These recommended actions are based on AI technology preset with disease protocols and limitations which can detect negative changes and make suggest interventional or preventative actions.
Its machine learning feature means Sensely's AI is always learning from patients and improving its recommendations.
Currently, the app is being used as a remote monitoring tool in the US primarily for chronic conditions, including heart disease, chronic obstructive pulmonary disorder (COPD) and diabetes.
It has also been adopted by the NHS, currently being one of 10 tech companies enlisted by the Surrey and Borders Partnership NHS Trust as part of an Internet of Things Test Bed project focused on improving dementia care.
The new series B funding adds to Sensely previously-raised capital, bringing its total funding to just under $12 million. The round was led by Chengwei Capital with participation from Bioveda Ventures, Fenox Venture Capital, Mayo Clinic, and Stanford StartX.
"This funding will accelerate Sensely's mission to provide efficient and affordable care to people around the world utilizing artificial intelligence and machine learning tools," said Sensely's founder and CEO Adam Odessky. "Supporting over 20 conditions and protocols, our healthcare solutions have achieved remarkable results regarding patient compliance, reduction of readmissions, and lowering of costs. The capital raised will allow us to serve our clinicians and patients much better as well as expand our presence in the US, UK, and international markets."
Sensely's ambition is to cut hospital readmissions by flagging problems before they become serious. Citing a recent study on its company blog, Sensely's 30-day readmission rate was below 5% whilst many users "shared more information with Molly than they normally would with their medical provider."