Viagra 'should be tested as Alzheimer's therapy'
News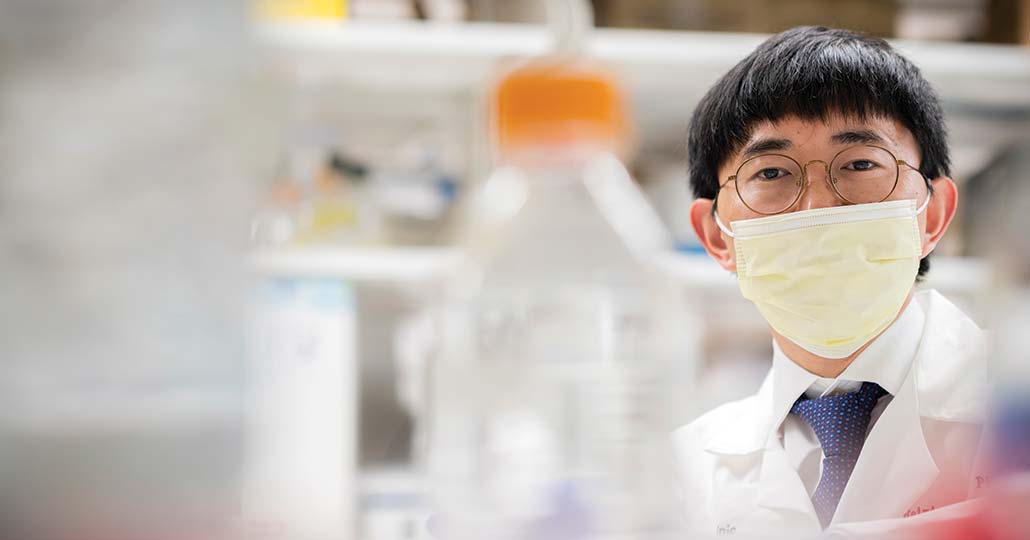 Scientists in the US have found that people who use Viagra for erectile dysfunction seem to have a lower risk of developing Alzheimer's disease – a link that they say should be examined more closely in clinical trials.
Viagra (sildenafil) – originally developed by Pfizer – is now widely available as a generic and can even be bought from pharmacies over-the-counter in some countries. Sildenafil is also sold as Revatio to treat pulmonary artery hypertension (PAH).
The researchers from the Cleveland Clinic discovered the association between Viagra and a lower risk of Alzheimer's as part of a wide-ranging study that looked at more than 1,600 FDA-approved medicines to try to find drugs that could be re-purposed as dementia therapies.
They used computational techniques to sift through genetic and other biologic data as well as insurance claims information from a database of more than 7 million patients, and found that sildenafil had the greatest potential as an Alzheimer's drug.
The model suggested sildenafil users would have a 69% reduced risk of Alzheimer's compared to non-users, a higher impact than drugs that target amyloid and tau, which have accounted for the bulk of drug discovery and development for the disease in the last couple of decades.
They also found that sildenafil use reduced the likelihood of Alzheimer's in people with coronary artery disease, hypertension and type 2 diabetes – which are known risk factors for this type of dementia – but also in those without these underlying conditions.
One interesting finding is that drugs that target both amyloid and tau had higher scores than drugs that target just one or the other, which ties in with the view that successful Alzheimer's may only be possible – at least for now - with multiple drugs in combination.
That finding could provide some comfort to Biogen and Eisai, whose recently-approved amyloid-targeting drug Aduhelm (aducanumab) is struggling to gain traction in the market on the back of unconvincing efficacy data, safety concerns and a high price tag.
While repurposing sildenafil as an Alzheimer's drug could be a short cut to a new treatment option, the study has also signposted interesting direction for future research into novel drugs.
According to lead investigator Feixiong Cheng of Cleveland's Genomic Medicine Institute (pictured above), studies show that "the interplay between amyloid and tau is a greater contributor to Alzheimer's than either by itself."
He added: "We hypothesised that drugs targeting the molecular network intersection of amyloid and tau endophenotypes should have the greatest potential for success."
The scientists carried out lab studies to explore sildenafil's potential mechanism in Alzheimer's, and found that the compound seemed to increase neuronal growth and target tau protein, according to the study, which is published in the journal Nature Aging.
Cheng ad his colleagues are now planning a mechanistic study and a phase 2 randomised clinical trial to try to show proof-of-concept for sildenafil – a PDE 5 inhibitor – in Alzheimer's.
"There are other possible explanations for these findings," according to Prof Tara Spires-Jones of the University of Edinburgh, who is deputy director of the Centre for Discovery Brain Sciences.
"We know that brain changes start decades before dementia symptoms and it is possible that these early Alzheimer's changes reduce sex drive – thus people wouldn't ask for a prescription for erectile dysfunction," she said.
A similar view was voiced by Robert Howard, professor of old age psychiatry at UCL, who remarked that "association does not imply causation."
He added: "One only has to pause for a moment to consider the characteristics of older men who consult with their doctor for drug treatment of erectile dysfunction to understand why they might already be different from someone in the pre-symptomatic stages of Alzheimer's."
A more positive assessment was delivered by Dr Ivan Koychev, senior clinical researcher at the University of Oxford, who described the study as "a very comprehensive piece of research that has provided an example of how complex analytical methods can be used to identify unexpected useful effects of medications that are currently in use."