US government buys 66m doses of Moderna's Omicron booster
News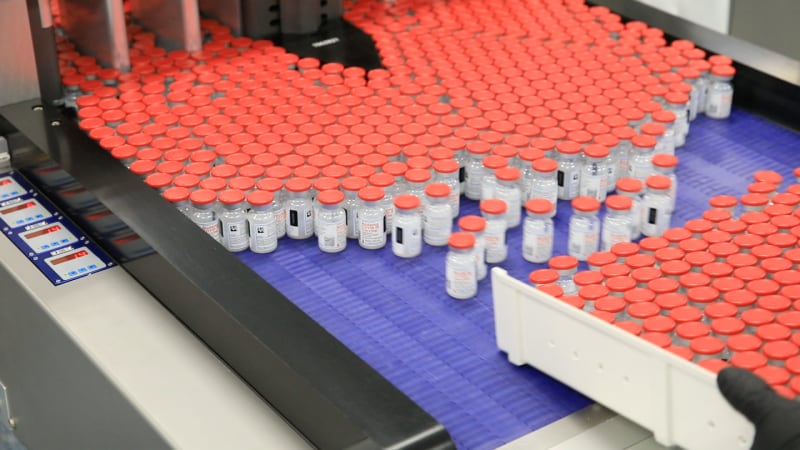 The Biden administration has confirmed its plans to start a booster vaccination campaign in the autumn, and placed a $1.74 billion order for 66 million doses of an updated version of Moderna's Spikevax shot.
The updated vaccine will specifically target the BA.4 and BA.5 subvariants of Omicron which are currently driving a new wave of infections around the world.
Moderna's current clinical data is for a shot based on the original Wuhan strain of SARS-CoV-2 and the first Omicron subvariant (BA.1) that emerged towards the end of last year.
However, the FDA's Vaccines and Related Biological Products Advisory Committee (VRBPAC) concluded in a recent meeting that future booster campaigns should ideally include jabs targeting BA.4 and BA.5. Moderna's BA.1-based booster showed lesser activity against the new subvariants.
Together, the BA.4 and BA.5 subvariants are estimated to make up nearly 95% of the circulating coronavirus variants in the US.
Moderna said last month it is advancing both BA.1 and BA.4/BA.5 candidates into clinical testing " based on different population health security strategies in different countries."
The latest order comes after the Department of Health and Human Services (HHS) ordered 105 million doses of Pfizer and BioNTech's updated vaccine in June, once again asking for a version that targets the new strains, in a $3.2 billion deal.
HHS' latest announcement ends speculation that the US government may be planning a summer booster campaign using the currently-licensed COVID-19 vaccines in order to get ahead of a predicted spike in infections and hospitalisations in the autumn and winter.
The second booster doses will be available for Americans 50 and older as well as for younger people with health issues that make them more vulnerable to COVID-19.
Pfizer and Moderna have said they expect to have updated versions of their shots available as early as September, with the two orders expected to be sufficient for the autumn campaign given the take-up rate for first boosters among the US population.
Around 107 million people have received a first COVID-19 booster jab, according to data from the Centres for Disease Control and Prevention (CDC).
Moderna said the supply contract includes an option to purchase another 234 million doses of its booster shot.
Collectively Moderna and Pfizer agreements include options for a total of 600 million doses, 300 million apiece, but these can only be exercised with additional funding from Congress, according to HHS.