UK first to authorise Merck/Ridgeback's COVID pill molnupiravir
News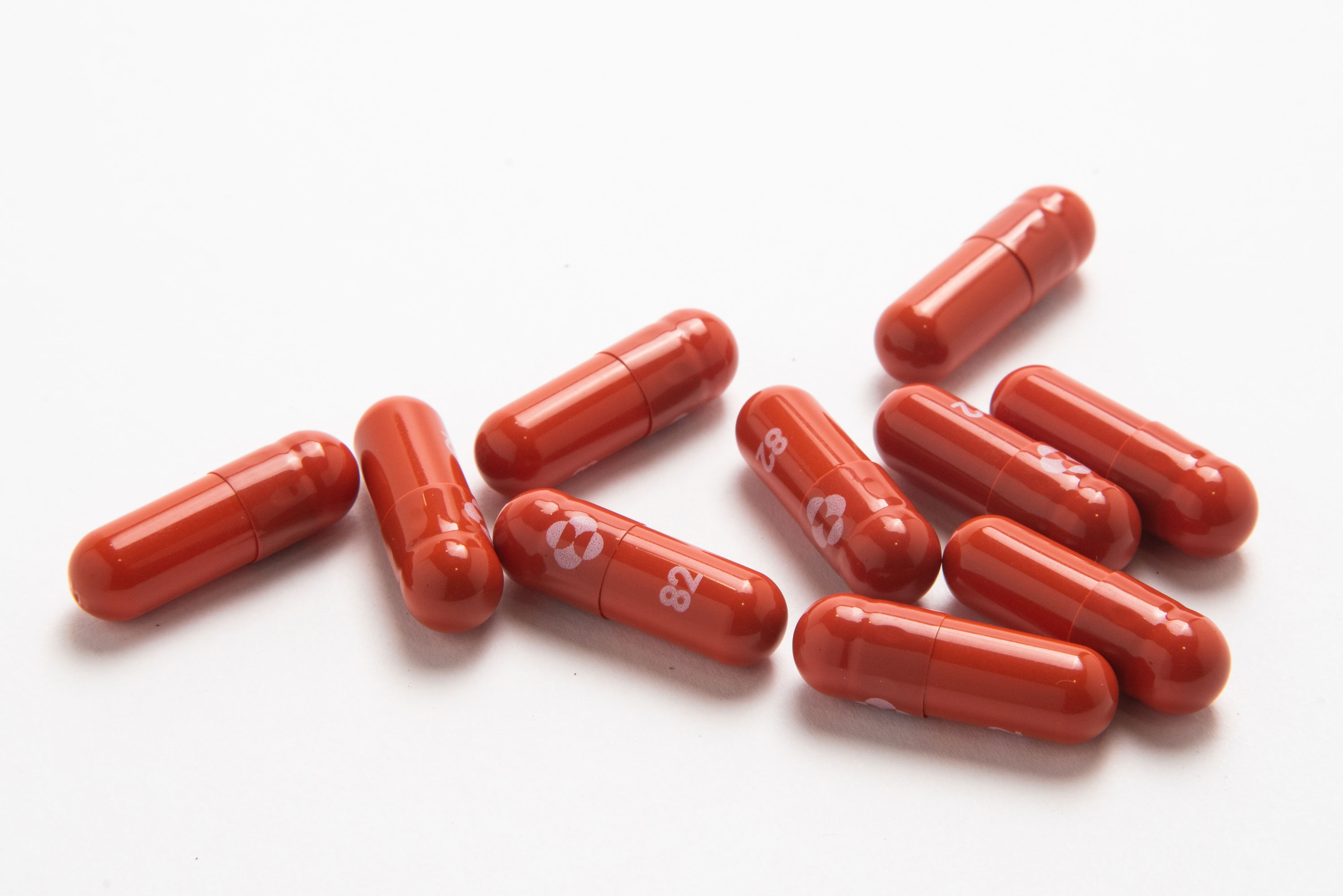 Merck & Co and Ridgeback's oral antiviral molnupiravir has been approved in its first market – the UK – as a treatment for people with mild to moderate COVID-19 who are at increased risk of developing severe disease.
The Medicines and Healthcare products Regulatory Agency (MHRA) said today that molnupiravir, now given the trade name Lagevrio, is safe and effective at reducing the risk of hospitalisation and death in these patients.
The regulator recommends the drug is taken as soon as possible following a positive COVID-19 test and within five days of symptoms onset. Eligible patients will have at least one risk factor for severe COVID-19, which may include being aged 60 or over, obesity, diabetes or heart disease.
Regulators in the US and the EU are also reviewing the drug, which has been keenly anticipated as the first drug therapy for mild to moderate COVID-19 that can be delivered outside the hospital.
Merck, which is known as MSD outside the US and Canada, filed for approval of molnupiravir based on the MOVe-OUT trial, which revealed a significant 50% reduced risk of hospitalisation or death in compared to placebo, cutting the rate to 7% from 14%.
Health Secretary Sajid Javid said the approval was a "game changer for the most vulnerable and the immunosuppressed, who will soon be able to receive the ground-breaking treatment."
"We are working at pace across the government and with the NHS to set out plans to deploy molnupiravir to patients through a national study as soon as possible," he added.
https://twitter.com/sajidjavid/status/1456213562804813830
Current drug options for COVID-19 include Gilead Sciences' antiviral infusion Veklury (remdesivir) and the generic steroid dexamethasone, but these are both used for patients with more severe COVID-19 in hospital.
Antibody therapies meanwhile have been developed for non-hospitalised patients, but these still have to be administered by infusion in a clinic.
Last month, the UK said it had ordered 480,000 doses of molnupiravir, along with 250,00 courses of another antiviral medicine developed by Pfizer that is based on new compound PF-07321332 and a low dose of HIV drug ritonavir. Pfizer's drug is currently in late-stage clinical trials.
The US government meanwhile has ordered 1.7 million courses of the drug at a total cost of $1.2 billion, that equates to a price of around $700 per course.