UK fines drugmakers record £260m for price gouging NHS
The UK's competition authority has issued its largest ever fine of more than £260 million ($360 million) to several pharma companies accused of colluding to hike the price of medicines delivered to the NHS.
The Competition and Markets Authority (CMA) took the action against Auden Mckenzie and Actavis UK – now known as Accord-UK – and other companies after an investigation into the price of hydrocortisone tablets, which rose by 10,000% over a 10-year period.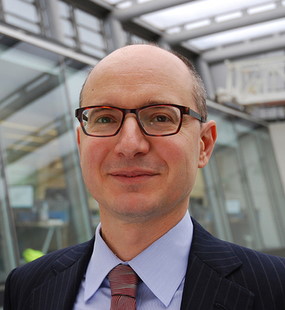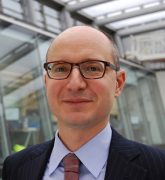 CMA chief executive Andrea Coscelli said that the actions were "some of the most serious abuses we have uncovered in recent years," and are thought to have cost the NHS – and taxpayers – hundreds of millions of pounds.
Hydrocortisone tablets are used to treat adrenal insufficiency, which includes life-threatening conditions such as Addison's disease. The price of a pack of 10mg tablets went from 70 pence in 2008 to £88 in 2016, according to the CMA, while a 20mg pack rose from £1.07 to £102.74.
Before April 2008, the NHS was spending approximately £500,000 a year on hydrocortisone tablets, but that had swelled to £80 million by 2016.
The fines were also levied because the two companies persuaded others to stay out of the market in order to avoid price competition.
Auden Mckenzie paid off would-be competitors AMCo (now known as Advanz Pharma) and Waymade to stay out of the market, according to the authority, while Actavis UK continued paying off AMCo after taking over sales of hydrocortisone tablets in 2015.
The CMA holds Accord-UK liable for Auden Mckenzie's conduct before that date, as it acquired the company for £306 million in that year.
"Auden Mckenzie's decision to raise prices for de-branded drugs meant that the NHS had no choice but to pay huge sums of taxpayers' money for life-saving medicines," said Coscelli.
"These were egregious breaches of the law that artificially inflated the costs faced by the NHS, reducing the money available for patient care," he added.
The regulator says that in addition to the fines, the NHS may choose to pursue the companies for damages in the courts.
Accord-UK – as well as parent companies Intas, Accord and former parent Allergan – have collectively been fined £155 million for charging the NHS excessive and unfair prices.  Accord-UK and Allergan have also been fined a further £66 million for paying competitors to stay out of the market, while Advanz and its former parent Cinven must pay £43 million and Waymade £2.5 million.
The hydrocortisone investigation is one of a number of excessive pricing and pay-for-delay schemes being investigated by the CMA as part of a clampdown on the pharma sector, including a probe of the price of antidepressants and other drugs during the pandemic.
It follows an £8 million repayment to the NHS after companies took part in illegal arrangements relating to the supply of fludrocortisone, and £3 million in fines for four companies for breaking competition law regarding the antidepressant nortriptyline.
Don't miss your daily pharmaphorum news.
SUBSCRIBE free here.