UK biotech investor Arix looks for new CEO
UK biotech investor Arix Bioscience is looking for a new CEO after Joe Anderson decided to focus on running the investment side of the business and a reshuffle of its board.
Anderson has served as CEO of Arix since it began in 2016, but has taken on the role of Chief Investment Officer to focus on new investments and work with companies in Arix's portfolio.
He has led the company through an initial public offering (IPO) and recent fundraising, and the investor now has a portfolio of life sciences investments after raising £250 million.
Executive chairman Jonathan Peacock will become interim CEO during the process of identifying a new CEO, to lead the company through the next stage of its growth.
Peacock will draw on 35 years' experience, including chief financial officer positions at Amgen and Novartis.
Headquartered in London and with an office in New York, Arix focuses on financing and building healthcare and life sciences business, at all stages of development.
Its operations are supported by privileged access to cutting edge academic science and strategic relationships with R&D accelerators and global pharma.
Last month, Arix led an $84 million fundraising round in UK biotech Artios to develop a pipeline of DNA Damage Response-based (DDR) cancer treatments.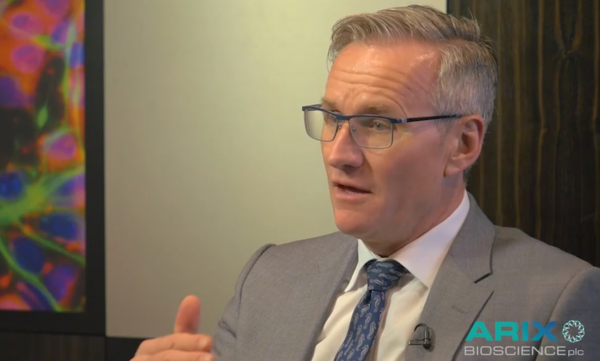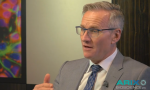 Joe Anderson
Anderson said: "The build stage of Arix has substantively been completed, and now offers access to a growing portfolio of highly innovative, fast-developing life-science companies, hitherto largely only available to private equity investors."
"Arix's core business is in good shape and strongly positioned to deliver growth. As Arix develops a strategy for its next phase of growth, it is appropriate to develop the leadership structure.  I look forward to focusing more on investment, company building and helping to drive continued value creation."
Arix said it is looking for a CEO with "broad operational, business building and public market experience," to lead it through its next stage of development.
Don't miss your daily pharmaphorum news.
SUBSCRIBE free here.