Trump's pick for next FDA chief is MD Anderson's Stephen Hahn; reports
News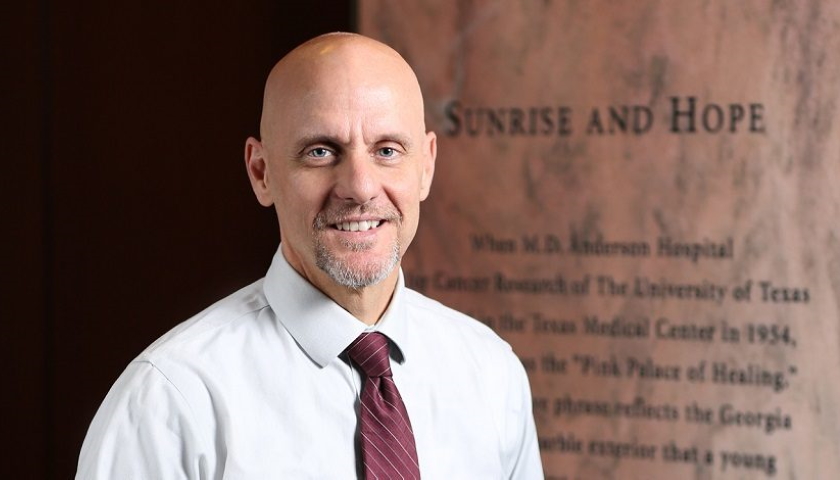 President Donald Trump plans to nominate leading oncologist Stephen Hahn as the new FDA commissioner, according to multiple news reports.
Hahn is currently serving as chief medical executive of the University of Texas MD Anderson Cancer Center. He is said to be Health and Human Services Secretary Alex Azar's top choice to replace Ned Sharpless, who has been acting commssioner since Scott Gottlieb's sudden departure earlier this year, according to a BioCentury report.
Trump must nominate a permanent replacement for Sharpless by 1 November, because federal law says acting officials in Senate-approved roles can only hold office for a maximum of 210 days. There is however no time limit on how long Sharpless can hold the interim role at the agency once a permanent – or new acting– commissioner has been announced.
The President interviewed Hahn last month, and if confirmed his support of the MD Anderson candidate will be perceived as a slight on Sharpless, who has been backed to take the role on a permanent basis by multiple former commissioners including Gottlieb, who tweeted his support last month.
Sharpless and a third short-listed candidate – Harvard Medical Faculty Physicians' CEO Alexa Boer Kimball – have not met with Trump, according to reports.
Like all FDA commissioners, Hahn will have to go through a protracted vetting process and have his appointment approved by the Senate if nominated, but some political pundits are suggesting he is unlikely to face much resistance.
Along with his medical credentials he has plenty of administrative experience and has relatively few ties to the drug industry, which was initially a factor during Gottlieb's vetting process. Moreover, Hahn is also a long-time donor to the Republican party, which currently holds the majority in the Senate, while Sharpless has donated money to Democrats.
Sharpless has faced some criticism already in his few months in the role, including that the FDA has not reacted quickly enough to an outbreak of a mysterious respiratory illness affecting people who use e-cigarettes or 'vapes' that has been linked to 19 deaths at last count.
There have also been suggestions that the pace of generic drug approvals has fallen off since Gottlieb left office, according to Politico in an article that cites analysts at Raymond James.
If Hahn does get the top job at the FDA, it is thought that Sharpless will return to his former position as head of the National Cancer Institute (NCI).