Teva shares slide as it faces illegal kickback charges from US government
News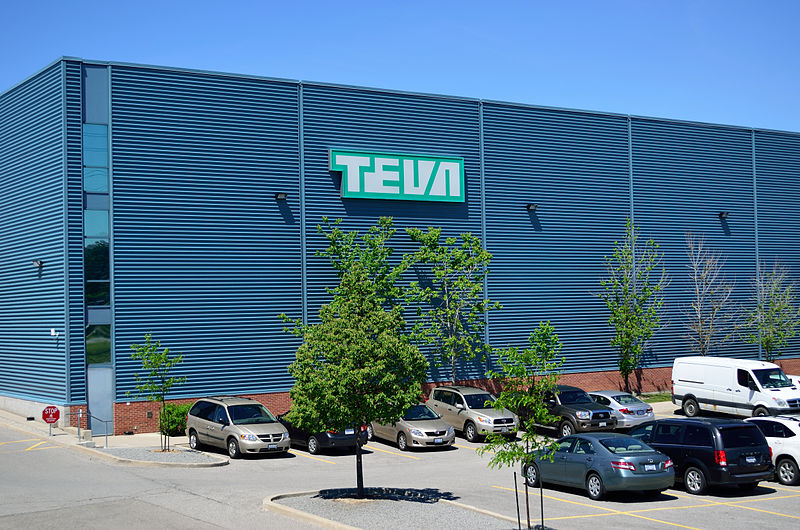 Shares in Teva were down sharply this week after the US Department of Justice filed a complaint that the company paid illegal kickbacks to patient groups to boost sales of its multiple sclerosis drug Copaxone (glatiramer).
The allegation is that Teva's subsidiaries Teva Pharmaceuticals USA Inc. and Teva Neuroscience Inc. illegally paid Medicare co-payment costs through purportedly independent charities while at the same time jacking up the price of Copaxone, which had no generic rival at the time.
The US government alleges that the payments occurred from 2007 until the end of 2015, to charities called The Assistance Fund (TAF) and Chronic Disease Fund (CDF).
During that period Teva raised the price from around $17,000 per year to over $73,000 per year, the DoJ alleges.
Teva mainly administered the scheme through its specialty pharmacy, Advanced Care Scripts (ACS) with payments amounting to around $300 million during the period, according to the complaint.
Teva referred virtually all Copaxone patients who faced Medicare co-pays to ACS, which liaised with the foundations to calculate how much money was needed to cover the co-payments.
ACS also referred newly-prescribed patients to TAF and CDF in batches, according to the DoJ, which alleges the scheme violates the US False Claims Act.
The DoJ alleges that Teva's scheme is an attempt to dodge the co-pay provision in Medicare Part D, which aims to put a check on drug prices and overall costs to the healthcare system by making patients pay a proportion of the price.
Andrew E. Lelling, United States Attorney for the District of Massachusetts, said: "Teva's alleged kickbacks undermined the Medicare programme's co-pay structure, which Congress created as a safeguard against inflated drug prices."
Teva said in a statement:  "The company's legacy multiple sclerosis patient assistance charity program was designed to support patients who needed important treatment options by appropriately providing charitable contributions to independent charitable foundations that helped patients obtain access to medicines, as prescribed by their physician.
"This case brought by the Department of Justice regarding these charitable contributions only seeks to further restrict patients' access to important medicines and healthcare. The company will vigorously defend itself against these allegations."
This is the latest in a string of legal troubles for the Israel-based pharma in the US, where it already faces lawsuits that it improperly marketed an opioid painkiller, and colluded with other pharma companies to fix the price of generic drugs.
Only this week the state of New York accused Teva and Allergan of insurance fraud for downplaying the risks of their opioid painkillers to patients and doctors.