After surging on lung cancer data, Ignyta looks to raise $160m
San Diego based biotech firm Ignyta is capping off a week of success with a public stock offering to raise around $160 million.
It specialises in precision medicine cancer drugs, and enjoyed a huge surge in its share price earlier this week when it announced promising results from its new lung cancer treatment entrectinib.
The drug is a selective tyrosine kinase inhibitor being developed for non-small cell lung cancer patients whose tumours carry NTRK fusions or ROS1 fusions.
Pfizer's Xalkori is already approved to treat patients with ROS1 mutations (alongside its use in ALK+ patients), but Ignyta's drug looks likely to be superior, thanks in part to its ability to pass through the blood brain barrier and possibly prevent brain metastases.
However it is still early days, as the new results are from a single arm trial of just 32 patients, and no head-to-head with Xalkori has been carried out.
In an interim analysis, entrectinib showed a median duration of response of 28.6 months and median progression free survival of 29.6 months, with 53% of patients remaining on the study.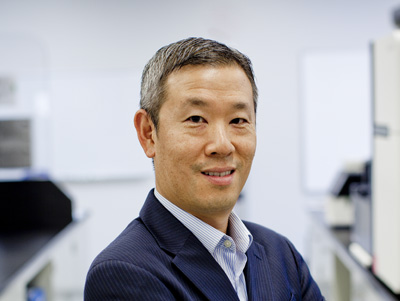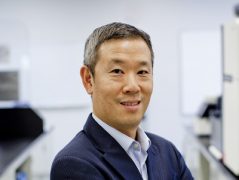 "Based on these data, we believe that entrectinib has the potential to be a best-in-class therapeutic option as a first-line targeted therapy for patients with ROS1-positive NSCLC," said Jonathan Lim, M.D., chairman and CEO of Ignyta."
ROS1 fusions occur in around 2% of all cases of NSCLC and the tumours often metastasise to the brain. Entrectinib's CNS activity marks it out from most other compounds, and could well be a feature contributing to its impressive early results.
Jonathan Lim commented: "The extended duration of response and progression free survival times observed in these interim data are particularly compelling, and we believe may be driven by entrectinib's CNS activity. Entrectinib was designed to cross the blood-brain barrier, allowing it to both address pre-existing CNS lesions and have the potential to prevent or delay the onset of metastases to the brain, a common site of progression, particularly in NSCLC."
The drug also showed a 78%  (confirmed by investigator) overall response rate and a 69% confirmed ORR (by Blinded Independent Central Review) in 0NSCLC).
The duration of response seen in the drug is 4-5 months longer than Xalkori, one early sign that it could well be superior.  Analysts nevertheless predict peak sales of $300 million a year based on a price in line with Xalkori, which is in excess of $100,000.
The drug was also granted a fast-track Priority Medicines (PRIME) designation in Europe this week, adding to its FDA Breakthrough status granted in May this year.
Entrectinib is currently in a phase 2 STARTRK-2, global trial, which the company could enable its registration. It says it plans to spend most of the expected $160 million on these trials and preparing the drug for market.
Don't miss your daily pharmaphorum news.
SUBSCRIBE free here.