Supreme court throws Novartis a lifeline for Gilenya defense
News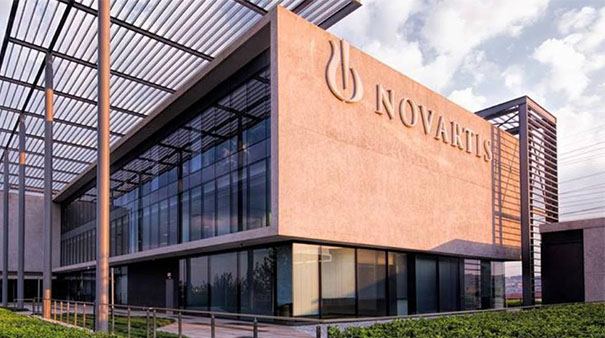 In a dramatic change in fortunes, Novartis has won a major victory in its bid to defend oral multiple sclerosis therapy Gilenya from early generic competition in the US.
Things have been looking bleak for the Swiss pharma group since the US Court of Appeals for the Federal Circuit (CAFC) denied its petition to re-hear a case on the validity of a patent covering Gilenya (fingolimod) in relapsing-remitting MS.
After initially upholding the patent covering a specific 0.5mg dose of Gilenya in January, the CAFC subsequently ruled in June that it was not valid, and its latest ruling would have opened the door for generics to launch on 4 October.
In a last-ditch attempt to defend its blockbuster brand, Novartis elevated its objection to the Supreme Court, which has just reinstated an earlier injunction on the launch of up to 20 generic versions of the drug.
Gilenya made revenues of $2.8 billion last year, with half of that total coming from the US market, although it has started to shrink as a result of increased competition in the market for relapsing-remitting MS therapies. Sales in the first half of this year fell 19% to $1.16 billion.
It is Novartis' third biggest-selling drug after immunology blockbuster Cosentyx (secukinumab) and heart failure therapy Entresto (sacubitril/valsartan).
The latest judgments relate to an attempt by Chinese drugmaker HEC Pharma to bring a generic version of fingolimod to market in the US, and Novartis defense of the 9,187, 405 patent which expires in December 2027.
HEC Pharma is the only company still challenging the patent, as Novartis previously settled litigation with other generics developers, allowing them to launch on an agreed date prior to that date.
In court documents obtained by Reuters, Novartis argued that lifting the injunction would cause "irreparable harm […] in ways that could be impossible to calculate at an after-the-fact damages trial."
It goes on: "Following a generic entry of that magnitude, Novartis would no longer be able to sustain the patient-service programme that it maintains for patients taking Gilenya. The irreparable harm to Novartis and to the public interest outweigh the impact of a stay on HEC's plans to launch its admittedly infringing product."
Gilenya was first approved in 2010 and has been a big brand for Novartis, although it is facing strong competition from newer drugs such as Roche's Ocrevus (ocrelizumab), Merck KGaA's Mavenclad (cladribine), Bristol-Myers Squibb's Zeposia (ozanimod), and Johnson & Johnson's Ponvory (ponesimod).
It is just part of a $14 billion patent cliff as blockbuster drugs face generic competition in the coming years, although it is thought to be well placed to weather the storm thanks to a strong late-stage pipeline.