Study shows HPV jab almost 90% effective at preventing cervical cancer
News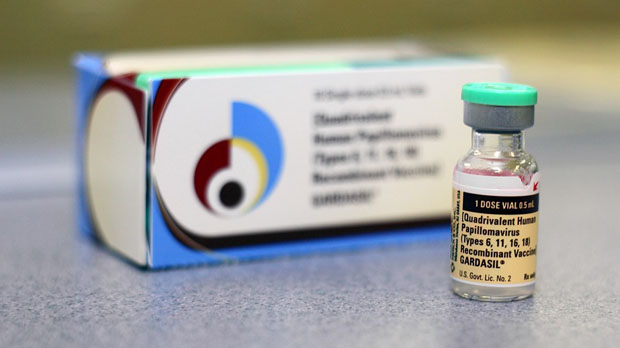 Routine vaccination with human papillomavirus vaccines have resulted in an 87% reduction in cervical cancer cases in England, and could even see the need for smear tests phased out in future, according to a new study.
The jabs with have been offered by the NHS to girls between the ages of 12 and 13 since 2008, with more than 10 million doses administered since then, and from September 2019 was also offered to boys in the same age group.
Uptake in girls has been around 85% nationally, although there are variations with lower take-up among less well-off people. The first vaccine used was GlaxoSmithKline's Cervarix, which was replaced by MSD's Gardasil in 2012.
The research by King's College London is the first direct evidence that HPV vaccination makes a substantial difference to the risk of developing cervical cancer.
Earlier studies have however demonstrated clearly that the jab can reduce transmission of the virus in the community as well as other consequences of infection such as genital warts.
The study – published in The Lancet – shows that thousands of women have been protected from cervical cancer and the development of precancerous changes to cells in the cervix.
Cases among women who were among the first to receive the vaccine and are now in their 20s – while rare – dropped from around 500 per year to just five over an 11-year period mid-1029.
The vaccine also reduced cervical cancer incidence by 34% in those who received it aged 16 to 18, and by 62% if aged 14 to 16.
Overall, the study estimates that along with 450 avoided cervical cancer cases, around 17,200 pre-malignant lesions called cervical intraepithelial neoplasia (CIN) were prevented by the HPV programme.
It is thought that almost all cases of cervical cancer are caused by HPV, which is also associated with some other forms of cancer affecting the mouth and throat, vagina, vulva, anus and penis.
Cancer Research UK, which funded the research, said the findings were "historic", but stressed that screening is also imperative to identify cases, particularly among the unvaccinated.
There has been concern that vaccine hesitancy associated with the COVID-19 pandemic might impact the take-up of other vaccines, including the HPV shot, and the new data should go a long way to reinforcing the benefits of taking it.  All people eligible for the shot can catch-up until their 25th birthday.
"We've been eagerly awaiting these results since the introduction of the vaccination programme," said CRUK's chief executive Michelle Mitchell.
"Around 850 women die from cervical cancer each year in the UK, so we have the chance to save many lives," she added.
Main image credit: Wikimedia Commons/CC BY-SA 2.0