Square Health merger throws telehealth firm Push Doctor a lifeline
News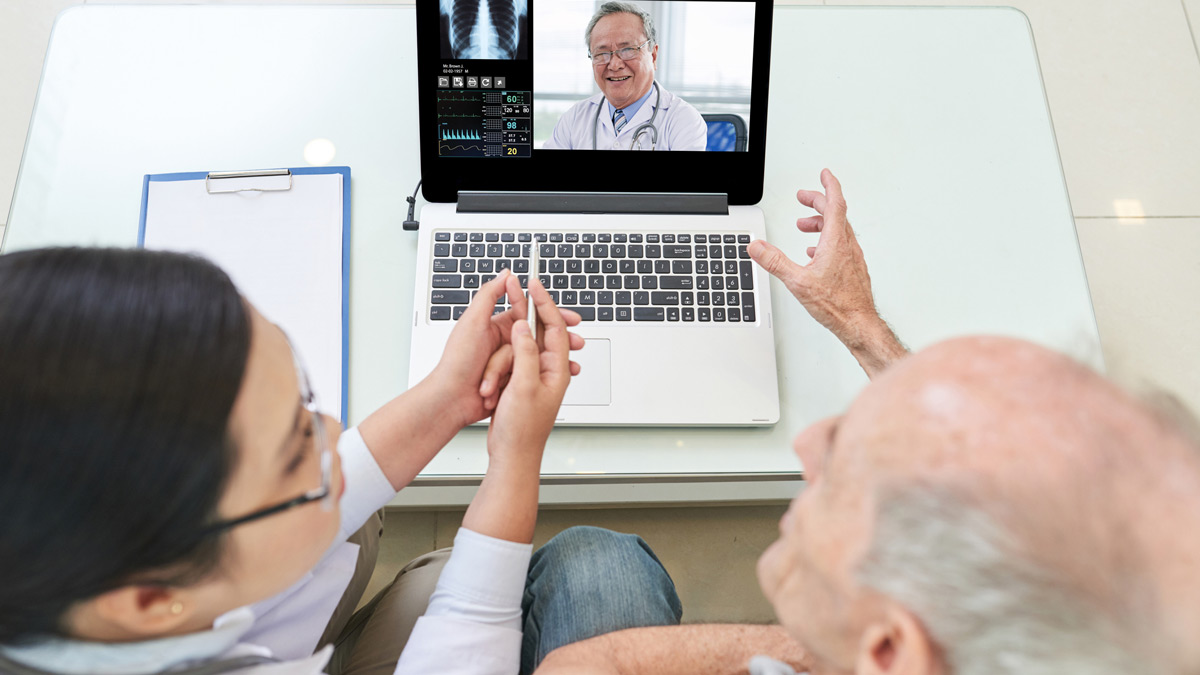 Push Doctor – a digital platform that virtually connects patients with GPs – has been acquired by private healthcare service provider Square Health for an undisclosed fee.
Rumours of a deal first emerged last November, amid reports that Push Doctor had been at risk of insolvency and going into administration.
The company reported a loss of nearly £8 million (almost $11 million) in the year to 31 July 2021  and finished the period with just over £1 million in cash, reportedly only enough to last less than 12 months.
Once the Square Health acquisition goes through Push Doctor will become a division and trading brand of the private health group.
The nine-year-old company began life as the UK's first platform to offer online consultations online and via smartphone – offering quick, easy and convenient access to NHS-registered doctors.
Since its founding in 2013, the company has added additional digital tools including software to help GP surgeries manage appointments, connecting clinicians with the right patients, and allow information to be handled between different NHS databases.
A push into partnering with primary care networks (PCNs) and clinical commissioning groups (CCGs) within the NHS means it now provides services to around 5.7 million NHS patients across the UK.
It still provides on-demand services to private patients, after temporarily closing the service in 2020 to focus on the NHS business. The seven-day-a-week service also offers 10-minute paid consultations which can be booked for £45 (around $60) per session.
Push Doctor GPs can also issue prescriptions, give referrals for specialist follow-up care or walk-in services, and provide sick notes. Meanwhile, the company has also extended the range of experts on its books to include not only GPs but also specialists like physiotherapists and pharmacists
The Square Health deal comes as telehealth-focused companies have been thrust into the spotlight by the COVID-19 pandemic, with a surge in demand for remote consultations that look set to remain an option even after the crisis abates.
In the UK, for example, the government has issued proposals that around 45% of all consultations should remain virtual post-COVID, although there has been some pushback amid calls for a return to face-to-face appointments as the default option for GPs.
The trend has also grabbed the attention of venture capital investors, and Push Doctor has been no exception. It has completed three funding rounds since being founded, most recently raising $18.5 million in October 2020 from VCs headed by Draper Esprit.
Earlier rounds raised $26 million and $8 million, and it also received around £5 million in UK government funding.
Another telehealth specialist – Babylon – passed a major milestone for the European sector after listing on the New York Stock Exchange via a $4.2 billion SPAC merger.
Bippon Vinayak, executive chairman of Square Health, said the company is "delighted to welcome the very capable Push Doctor team to the Square Health family," adding: "The two businesses are highly complementary, working in separate sectors and allow the opportunity to bring the best in clinical, technological and service delivery."
Square Health provides healthcare services to the insurance industry, including medical screening, second opinions, health MOTs, appointment booking, GP consultations, specialist referrals, physiotherapy, counselling and dietician appointments.