Sanofi claims FDA okay for drug to treat rare blood disorder CAD
News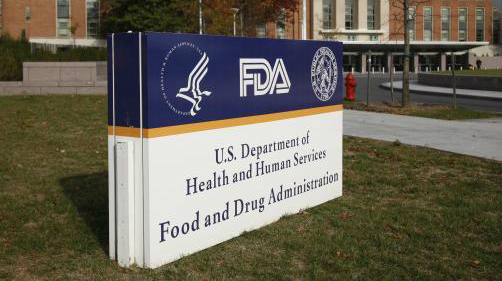 Sanofi has won FDA approval for its sutimlimab for cold agglutinin disease (CAD) at the second time of asking, becoming the first approved therapy for the rare blood disorder in the US.
The complement C1s-targeting antibody – given the brand name Enjaymo – has been cleared decrease the need for blood transfusions in patients with CAD, an autoimmune disease which results in destruction of red blood cells (haemolysis).
It causes anaemia as well as other symptoms like fatigue and light-headedness, and in some cases patients can develop life-threatening blood clotting complications. There are around 5,000 people with CAD in the US, according to Sanofi.
At the moment CAD is managed using off-label therapies, including rituximab and corticosteroid drugs, and sutimlimab's potential to improve treatment earned it a breakthrough designation from the FDA.
Enjaymo will be launched at a price of $1,800 per vial, with twice-weekly dosing by intravenous infusion after a titration period of two once-weekly doses, based on the patient's body weight.
Sanofi estimates that the annual cost for a typical patient will be around $280,000 per year before discounts or rebates, in line with other drugs used to treat rare, chronic diseases.
The approval will give Sanofi its first opportunity get a return on its investment in Bioverativ, a company it acquired for $11.6 billion in 2018, after its first attempt to seek approval from the FDA was turned down due to manufacturing issues identified at a third-party manufacturer of the drug.
The earlier application was filed on the strength of the CARDINAL study in 24 patients, which showed that sutimlimab met its primary endpoint of improving haemoglobin levels in the blood by at least 2.0 g/dl and preventing blood transfusions between weeks five and 26.
All told, 54% of patients in the study met that objective, with 71% remaining transfusion-free after week five and 92% needing no other CAD treatment.
The company has since been able to build on the evidence base for the antibody with the publication of results from the larger CADENZA trial involving 42 patients last year.
In CADENZA, sutimlimab met its combined objective of improving haemoglobin levels in the blood by at least 1.5 g/dl, preventing blood transfusions between weeks five and 26, and avoiding the need for other CAD therapies. That objective was achieved in 73% of patients, compared to 15% of the placebo group.
The approval is some relief for Sanofi after a crop of pipeline disappointments last year, with Evaluate estimating the drug could make more than $500 million in sales in 2026. It is also being developed for other indications including immune thrombocytopenic purpura.
Last year, Sanofi recorded late-stage setbacks with venglustat for Parkinson's disease and autosomal dominant polycystic kidney disease (ADPKD) as well as Principia-partnered BTK inhibitor rilzabrutinib for rare autoimmune skin disease pemphigus.
It also abandoned an mRNA-based vaccine for COVID-19 and suffered delays to another COVID-19 shot partnered with GlaxoSmithKline.