Sandoz buys Aspen's Japanese generics business for up to $434 million
News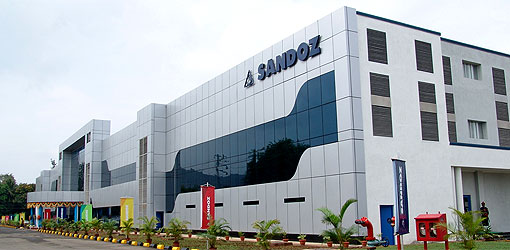 Novartis' biosimilars and generics division Sandoz has agreed to buy the Japanese business of the global generics firm Aspen in a deal worth up to 400 million euros ($434 million).
The Swiss company said it is to buy Aspen's wholly-owned Japanese subsidiary, Aspen Japan K.K., for an upfront payment of 300 million euros.
If certain conditions are met after closing, Sandoz has also agreed to make a further payment that is not anticipated to exceed 100 million euros.
Sandoz said the acquisition will allow it to expand its presence in the third largest generics market in the world.
The plan is to use Aspen's medical and marketing staff to sell Sandoz's portfolio of generic and biosimilar drugs, as well as those already owned by Aspen.
The transaction is expected to be completed in the first half of next year as long as it is cleared by competition regulators.
South Africa-based Aspen's portfolio in Japan consists of off-patent medicines with a focus on anaesthetics and specialty brands.
Full-year sales of around 20 drugs marketed by Aspen in Japan in the fiscal year ending in 2019 were 130 million euros ($141 million).
The companies have also agreed a five-year deal, with a two-year extension option, where Sandoz will supply active pharmaceutical ingredients, plus semi-finished and finished goods, related to the divested drugs in Japan.
Sandoz CEO Richard Saynor said in a statement: "The acquisition of Aspen's Japanese operations would significantly strengthen our position in this country, a stable but growing generics market. We are committed to helping address patient and customer needs in the market as we aspire to become the world's leading and most valued generics company."
Last month the UK's competition watchdog found that three drug firms including Aspen colluded to hike the price of an essential medicine used on the NHS to treat renal insufficiency by 1,800%.
The Competition and Markets Authority (CMA) issued a "statement of objections", saying Aspen unlawfully agreed to pay two other firms, Amilco and Tiofarma, to stay out of the UK market for fludrocortisone acetate tablets.
Earlier this year, Novartis' CEO Vas Narasimhan scotched rumours that Sandoz could be sold off, saying that it will become autonomous to improve profitability but will not be divested.