SABCS: AZ's oral SERD data may "relaunch enthusiasm" for class
News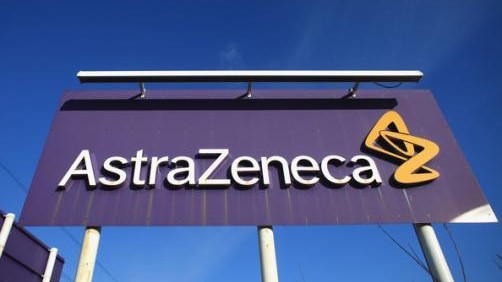 The results of the SERENA-2 trial of AstraZeneca's oral selective estrogen receptor degrader (SERD) camizestrant, reported at the SABCS congress this week, could restore confidence in the much-beleaguered class, which has been hit by a series of clinical setbacks in recent months.
That's the view of study investigator Mafalda Oliveira of Vall d'Hebron University Hospital in Spain, who said the data is "noteworthy and may relaunch the enthusiasm for the development of oral SERDs in breast cancer."
AZ reported the top-line findings from the study in October, but at SABCS, oncologists finally got a look at the data from the study, which involved post-menopausal patients with oestrogen receptor-positive locally advanced or metastatic breast cancer, previously treated with endocrine therapy.
SERENA-2 pitted camizestrant at a daily dose of either 75 mg or 150 mg against Faslodex (fulvestrant) 500 mg, an injectable SERD widely-used in this setting.
There was a statistically significant and clinically meaningful improvement in progression-free survival (PFS) for both doses, with the risk of disease progression or deaths reduced by 42% in the 75 mg cohort and 33% with 150 mg.
Camizestrant performed better in a subgroup of patients with ESR1 mutations, a common cause of acquired resistance to endocrine therapies, cutting the risk by 67% and 45%, respectively, in the 75 mg and 150 mg dose groups.
Meanwhile, a risk reduction of 22% and 24%, respectively, was also observed in patients without a detectable ESR1 mutation, an important finding as earlier studies of oral SERDs have suggested they may have limited efficacy in the ESR1-positive population only.
It also seemed to work in patients previously treated with CDK 4/6 inhibitor drugs like Pfizer's Ibrance (palbociclib) Novartis' Kisqali (ribociclib), and Eli Lilly's Verzenios (abemaciclib), cutting the risk of disease progression or death by 51%.
"Camizestrant was well tolerated at both doses and significantly improved patient outcomes, nearly doubling median progression-free survival in this setting compared with the current SERD standard of care," said Oliveira.
The results, if borne out in further studies, may allow AZ to target an "all-comer" population with camizestrant that would not need to be tested for the biomarker future its regulatory filings.
The positive outcome also comes after oral SERDs from Roche (giredestrant) and Sanofi (amcenestrant) failed to show clear evidence of efficacy in mid-stage testing. Analysts at Jefferies have previously said that the market for SERD drugs could be worth at least $2 to $3 billion a year.