Roche's Tecentriq extends lead over Keytruda in adjuvant NSCLC
News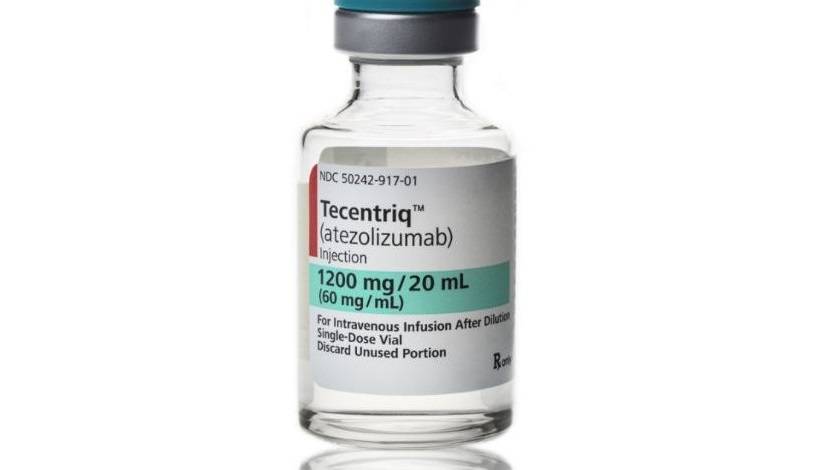 While Merck & Co's Keytruda is the undisputed leader of the non-small cell lung cancer (NSCLC) category, there's one category where it lags behind Roche's Tecentriq – treatment of early-stage cases that are treatable with surgery.
Roche claimed FDA approval for Tecentriq (atezolizumab) in the US last year as an adjuvant for some NSCLC patients, and has now got a green light for this indication from the European Commission, consolidating its position.
Tecentriq has been cleared for use after surgery and platinum-based chemotherapy for NSCLC – in patients with tumours in which 1% or more cells express the PD-L1 biomarker – to try to stop the cancer from recurring.
While Merck's Keytruda (pembrolizumab) dominates first-line treatment of more advanced NSCLC, it has been behind Roche in this early-stage setting. However, it reported phase 3 results with the drug in March that could allow it to catch up and potentially surpass Tecentriq in adjuvant NSCLC.
Some analysts have suggested that adjuvant NSCLC therapy could be a $1 billion opportunity for Roche's drug, which is also approved as a first-line therapy for metastatic NSCLC as a monotherapy and in combination with chemotherapy.
The EU approval is based on the results of the IMpower010 study, which showed that Tecentriq improved disease-free survival by 34% overall when used after initial surgery and chemo for PD-L1-positive NSCLC compared to supportive care, and by 57% in patients with high (50% or greater) levels of the biomarker.
Tecentriq is the first PD-1/PD-L1 inhibitor to be approved in Europe for adjuvant NSCLC. Roche's chief medical officer Levi Garraway said that "since approximately half of all people with early NSCLC develop recurrence after surgery, which in some cases is no longer curable, treating this cancer at an earlier stage offers the best chance to prevent recurrence".
Roche has a window of opportunity to grow Tecentriq in adjuvant NSCLC unopposed, but it could be short-lived, as Merck now has data in hand for Keytruda in these patients from the KEYNOTE-091 trial, which included an all-comer NSCLC population regardless of PD-L1 expression levels.
It also included a slightly broader range of NSCLC patients – those with stage Ib to IIIa compared to stage II to IIIa in IMpower010.
Overall, Keytruda reduced death or disease recurrence by 24% compared to placebo in the study, and Merck said it would move swiftly ahead with applications to add the new indication to the drug's label.
Tumours with a PD-L1 expression of 1% or more account for around 40% of all NSCLC cases, so Keytruda could have the advantage of being a go-to adjuvant therapy with no need for PD-L1 expression testing.
On the other hand, Tecentriq's higher top-line efficacy readout in PD-L1-positive tumours could make an argument for a patient's PD-L1 status to be identified.
Curiously, Keytruda also wasn't able to show a significant benefit for patients with very high (50% or more) PD-L1 levels, although there was a trend towards improved DFS. It's a confusing clinical picture and one which makes picking a likely winner in the category difficult.
Other cancer immunotherapy developers are also running adjuvant NSCLC studies, and while they are still months away from generating results could help oncologists understand the role of immunotherapy in adjuvant NSCLC better.
Among these, Bristol-Myers Squibb is running the Checkmate-77T trial of neoadjuvant (pre-surgery) Opdivo (nivolumab) plus chemo in an all-comer population of stage II to IIIb NSCLC patients,
Meanwhile,  AstraZeneca's Imfinzi (durvalumab) plus chemo is being tested as an adjuvant therapy for stage II-III NSCLC, regardless of PD-L1 status, in the MERMAID-1 trial.