Roche haemophilia drug gets fast FDA review in expanded use
The FDA has granted 'Breakthrough Therapy' status for Roche's Hemlibra (emicizumab) for people with haemophilia A without factor VIII inhibitors, as the Swiss firm aims to take market share from rivals including Shire.
Roche's Genentech unit said the FDA will now accelerate the review of the weekly injection, as it deems it to be a significant improvement in care for the condition, based on evidence gathered so far.
Already approved in adults and children with haemophilia A with factor VIII inhibitors, an expansion of Hemlibra's licence would put further pressure on rivals such as Shire.
Originally created by Japan's Chugai, Hemlibra is being co-developed by Roche and Genentech, but Shire has taken legal action to see off the challenge from Roche and Hemlibra, which analysts predict could become a blockbuster drug.
The "Breakthrough" designation is based on data from the phase 3 HAVEN study in people 12 years or older with haemophilia A without inhibitors, allowing the FDA to hasten development and grant a faster six-month review.
Hemlibra prophylaxis dosed subcutaneously every week or every two weeks showed a statistically significant and clinically meaningful reduction in treated bleeds compared to no prophylaxis.
In an intra-patient comparison, once-weekly Hemlibra prophylaxis was superior to prior factor VIII prophylaxis as demonstrated by a statistically significant and clinically meaningful reduction in treated bleeds.
The most common adverse events with Hemlibra were injection site reactions, and no new safety signals were observed.
No thrombotic microangiopathy or thrombotic events occurred in this study – a safety issue that had been observed in previous trials.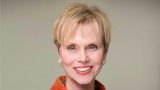 Sandra Horning, chief medical officer and head of global product development at Roche, said: "Hemlibra is the first medicine to show superior efficacy compared to factor VIII prophylaxis, the standard of care for people with haemophilia A without inhibitors, in an intra-patient comparison."
"We look forward to working with health authorities to make Hemlibra available to people without inhibitors as soon as possible."
Shire is one of the companies manufacturing factor VIII replacement therapies threatened by Hemlibra, an antibody that works by bringing together two proteins required to activate the normal blood clotting process in haemophilia A patients.
Don't miss your daily pharmaphorum news.
SUBSCRIBE free here.