Roche claims EU okay for Herceptin/Perjeta combination Phesgo
News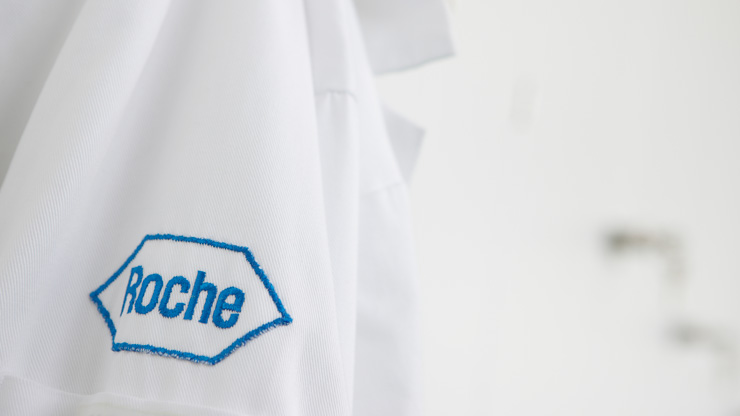 Roche has secured EU approval for Phesgo, a fixed-dose combination of its breast cancer drugs Herceptin and Perjeta that is easier and cheaper to administer to patients – and also provides a defence against biosimilar competition.
Phesgo combines the anti-HER2 antibodies in Herceptin (trastuzumab) and Perjeta (pertuzumab) in a subcutaneous injection that takes a few minutes to deliver.
At the moment, Herceptin is available as a subcutaneous injection but Perjeta needs to be delivered by intravenous infusion – a process that takes hours – and Roche says that means Phesgo is preferred by both patients and doctors and also reduces the cost of treatment.
Phesgo has been approved by the EU for same indications as Herceptin/Perjeta – in combination with chemotherapy in early HER2-positive breast cancer (pre- and post-surgery) as well as for front-line therapy of HER2-positive breast cancer that has already spread in the body.
The drug was cleared by the FDA in June for the US market and made CHF 7 million (almost $8 million) in preliminary sales in the third quarter, with Roche still in the process of securing formulary approvals.
That's a drop in the ocean compared to the CHF 1.5 billion and CHF 910 million in Herceptin and Perjeta sales, respectively, in the same period, but with Phesgo Roche is looking to the future.
Herceptin sales dropped a third in the first nine months of the year due in part to the pandemic but mainly the impact of low-cost biosimilars, although Perjeta remains in-patent for the next few years and is growing fast – thanks largely to data from the APHINITY trial which showed that adding it to Herceptin can improve disease-free survival in early-stage breast cancer.
That makes Perjeta a particularly important part of Roche's product range, particularly as two of its other big-selling antibodies – Avastin (bevacizumab) and Rituxan/MabThera (rituximab) – are also being hit by biosimilar competition.
As many patients with HER2-positive breast cancer received the drug in combination with Perjeta, the convenience of Phesgo is a big draw – patients can be in and out of clinic in 30 minutes rather than three hours or more.
It remains to be seen of course whether payers can be convinced to plump for the new drug over biosimilar trastuzumab plus Perjeta, allowing the drug to mitigate the impact of Herceptin biosimilars on Roche's HER2 franchise.
"The innovation of Phesgo significantly reduces the time people spend receiving standard of care therapy with Perjeta and Herceptin, helping to minimise the impact of treatment on their everyday lives," said Levi Garraway, Roche's chief medical officer.
"It also addresses the increasing demand across healthcare systems for faster and more flexible treatment solutions."
After the US approval, Piper Sandler analyst Joseph Catanzaro said that Phesgo could be an underappreciated blockbuster product that will be a growth driver for Halozyme, the company that provided the drug delivery technology that underpins the new product.