Roche to buy gene therapy firm Spark for $4.8 billion
News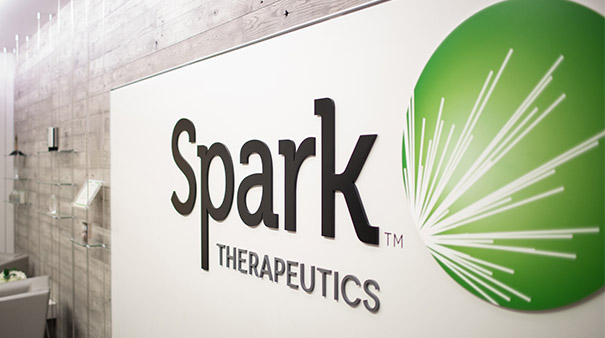 Roche is to buy gene therapy firm Spark Therapeutics for $4.8 billion, adding an already-approved treatment for inherited blindness to its portfolio, and boosting its pipeline with a series of potential rare disease drugs.
The Swiss pharma has reached a deal to buy Spark in an all-cash transaction at a price of $114.50 per share, a premium of 122% to the US company's closing price on Friday evening.
If approved by US competition regulators the merger is set to go ahead in Q2 and has been unanimously approved by the boards of both Spark and Roche.
It will see the US biotech continue its operations in Philadelphia as an independent organisation within Roche's group of companies.
Roche is looking for new revenues as its "big three" blockbuster cancer drugs Avastin, Herceptin, and Rituxan/MabThera lose their patent protection and face competition from cheaper near-copy biosimilars.
It already has a haemophilia A injection on the market, Hemlibra, which acts as a proxy for the factor VIII that is missing in patients with the condition.
Buying Spark therefore makes sense as the biotech is developing two therapies for haemophilia A, for forms of the disease with or without inhibitors to factor VIII replacement therapy.
Also in Spark's pipeline is a therapy for haemophilia B, which along with the therapy for haemophilia A without inhibitors is in phase 3 development.
Spark already has a gene therapy for a rare form of inherited blindness Luxturna approved in the US, although Roche's Swiss rival Novartis owns rights in Europe, where the drug is also approved.
Spark's gene therapies use virus vectors to insert genes into patients to correct genetic diseases, one-off therapies that can transform the lives of patients.
As well as retinal diseases and haemophilia, the company is also working on treatments for lysosomal storage disorders and neurodegenerative diseases.
Severin Schwan, CEO of Roche, said: "Spark Therapeutics' proven expertise in the entire gene therapy value chain may offer important new opportunities for the treatment of serious diseases.
"In particular, Spark's haemophilia A programme could become a new therapeutic option for people living with this disease. We are also excited to continue the investments in Spark's broad product portfolio and commitment to Philadelphia as a centre of excellence."
However, the high price Roche paid for Spark will inevitably raise questions about the pricing of the company's drugs.
The Swiss pharma will be looking for a return on the enormous investment it has made in the US biotech, which has already caused controversy with its pricing of Luxturna and its US price of up to $850,000 to treat both eyes.