Roche launches human model systems institute
News
Roche/IHB
Swiss pharma Roche has today officially launched a new institute that will focus on the use of human model systems – in vitro replicas of human tissues and organs – for drug discovery.
The Institute of Human Biology (IHB) aims to bring together scientists across academia and industry to work on human model systems that can be used to predict which drug candidates are safe and effective, and potentially reduce the need for animal testing.
The move also recognises that in some circumstances animals can be an unreliable predictor of safety and efficacy of experimental therapies in humans, one of the reasons that the failure rate for new drug candidates is so high.
Human model systems can include technologies like 'organ-on-a-chip' microfluidic devices, filled with cultured human cells that are starting to be used to model diseases, test responses to compounds, and study the interactions between human cells and microbiome organisms, among other applications.
These so-called "organoids" have become possible thanks to advances that allow stem cells to be differentiated into various different cell types.
"Human model systems such as organoids are the future of our industry," said Professor Dr Hans Clevers, head of Roche's Pharma Research and Early Development (pRED) unit.
"They have the potential to enhance almost all the steps involved in the research and development of an innovative medicine," he added. "The IHB will address long-standing and urgent challenges in drug discovery and development with the ambition to bring more effective and safer medicines to patients faster."
The IHB will be located at Roche's main campus in Basel, and over the next four years is expected to bring together around 250 scientists and bioengineers in the study of human biology, and how human model systems may be able to assist pharma R&D, as well as clinical practice.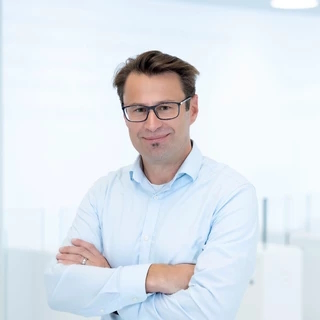 The drugmaker has also pledged to take an open research approach to the project, making many of the findings available to other external scientists and regulators.
"The IHB combines the best of both worlds – exploratory research as in academia, but with a clear translational goal – meaning the science can be applied to the real-life challenges of drug discovery and development projects," according to Matthias Lütolf, a cell bioengineering specialist who has been named head of the IHB.
"We need to understand as early as possible whether a drug candidate is safe and works in patients, not wait to find out in clinical trials, which can be expensive and time-consuming."