Roche gets first checkpoint inhibitor OK in breast cancer
News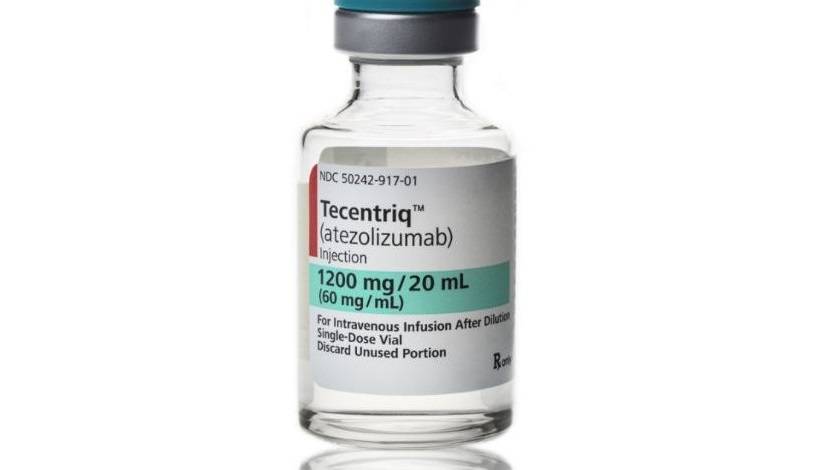 Roche's Tecentriq was the third PD-1/PD-L1 inhibitor to reach the market but is the first in class to be approved for any form of breast cancer.
PD-L1 inhibitor Tecentriq (atezolizumab) has been cleared by the FDA for advanced triple-negative breast cancer (TNBC), in combination with Celgene's chemotherapy drug Abraxane (nab-paclitaxel), in patients with locally-advanced or metastatic PD-L1-positive tumours.
The green light comes after a six-month priority review by the FDSA and is a big step up for Roche's drug, which has the opportunity to build a presence in breast cancer ahead of earlier-to-market blockbusters Opdivo (nivolumab) from Bristol-Myers Squibb and Keytruda (pembrolizumab) from Merck & Co/MSD.
TNBC is seen in around 10%-20% of all breast cancers and means that the tumour tests negative for oestrogen and progesterone receptors as well as HER2 protein, and so are unlikely to respond to hormonal therapy or anti-HER2 drugs. That means chemotherapy is the primary option, although some patients with BRCA-mutated tumours can be treated with PARP inhibitors – namely AstraZeneca's Lynparza olaparib) and Pfizer's Talzenna (talazoparib).
These tumours are also typically aggressive, and coupled with fewer treatment options that means that five-year survival rates tend to be lower than with other breast cancer types.  That makes Tecentriq a welcome new addition to the treatment options for this type of cancer.
The FDA approval is based on the IMpassion130 trial – first presented at last year's European Society for Medical Oncology (ESMO) conference – which showed that Tecentriq and Abraxane as a first-line treatment significantly reduced the risk of disease worsening or death compared with Abraxane alone.
Overall, median progression-free survival (PFS) was 7.2 months in those treated with the drug combination and 5.5 months with Abraxane plus placebo. Meanwhile, the Tecentriq regimen performed even better in patients with PD-L1-positive tumours, with a PFS of 7.5 months versus 5 months, respectively.
Roche's drug also showed a trend towards improved overall survival (OS) in the trial but this didn't reach statistical significance at the interim results – with a median survival of 22 months for the combination in PD-L1-positive patients versus 15.5 months for Abraxane plus placebo. Updated OS data will be available later this year.
The FDA said in a statement that Tecentriq had been given a conditional approval in TNBC based on the PFS data, and continued approval for this indication could depend on confirmatory trials.
Tecentriq brought in 772 million Swiss francs (around $766 million) for Roche last year – well short of the approximately $7 billion apiece posted by Opdivo and Keytruda – but could start to close the gap with this first breast cancer approval. The company has suggested in the past that breast cancer could be a $500 million to $1 billion opportunity for the drug.
Analysts have suggested that Roche has a lead of at least a year over other checkpoint inhibitors in TNBC, with Merck considered to be closest behind with phase 3 results with Keytruda due later this year.
New lung cancer approval
Roche picked up another approval for Tecentriq ahead of the weekend that could also help drive uptake, namely as a treatment for non-small cell lung cancer (NSCLC) as a combination regimen with chemotherapy and Roche's well-established cancer antibody Avastin (bevacizumab).
The European Commission approved the triple regimen for first-line treatment of non-squamous NSCLC, setting it up as a rival to Keytruda which dominates the first-line NSCLC market.
The combination was also approved by the EC as a second-line treatment after targeted therapy for patients whose tumours are EGFR mutated or ALK-positive – the first time a cancer immunotherapy has been given the nod in this patient setting.
Both new indications are based on the results of the IMpower150 study, and were approved by the FDA at the end of 2018. Tecentriq is also approved in NSCLC after chemotherapy has failed, and two bladder cancer indications.