Roche closes in on first-line use for lymphoma drug Polivy in Europe
News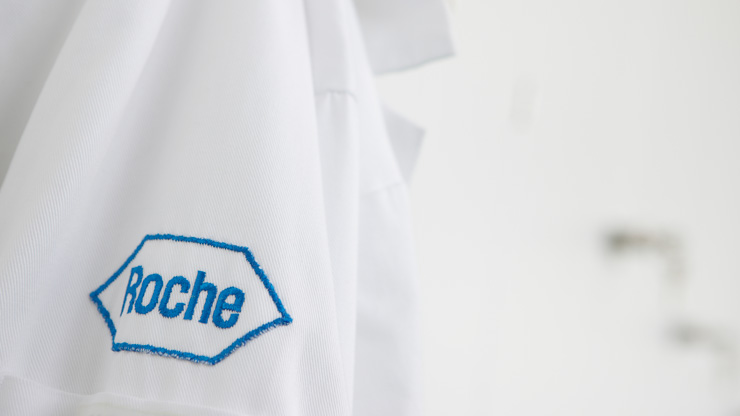 Roche has moved a step closer to extending the use of its B-cell lymphoma therapy Polivy into the first-line setting, after getting a recommendation for approval in the EU from EMA advisors.
The CHMP backed Polivy (polatuzumab vedotin) for previously-untreated diffuse large B-cell lymphoma (DLBCL) in combination with R-CHP chemotherapy (rituximab, cyclophosphamide, doxorubicin, and prednisone) late last week.
Polivy – an antibody-drug conjugate targeting CD79b – is the first drug to significantly improve outcomes in this disease in more than 20 years, said Roche, which has previously predicted that approval in the first-line setting could expand sales to around $2 billion a year. At the moment the ADC isn't approved for previously-untreated DLBCL in any market.
The CHMP recommendation is based on the results of the POLARIX study, which showed that adding Polivy to R-CHP reduced the risk of disease progression, relapse, or death by 27% after a median follow-up of 28 months.
Polivy has been approved since 2019 as a treatment for DLBCL that has progressed or returned after prior therapy, as a combination with rituximab and bendamustine, and the ADC made around $250 million in sales from that indication last year, a rise of 48% on the prior year.
Around 40% of people with DLBCL relapse after initial therapy, so boosting responses in the front-line setting has the potential to provide big benefits to patients, according to Roche's chief medical officer Levi Garraway.
"More treatment options are needed that could increase a person's chance of cure, and we look forward to bringing this new Polivy combination to people with DLBCL as soon as possible," he added.
Polivy is also being developed in combination with Roche and AbbVie's Venclexto/Venclyxto (venetoclax) in DLBCL and other forms of NHL, and alongside the Swiss drugmaker's experimental CD20xCD3 bispecific antibodies – mosunetuzumab and glofitamab – in various blood cancers.
Another ongoing phase 3 trial (POLARGO) is comparing Polivy, Rituxan and chemotherapy with gemcitabine and oxaliplatin to the Rituxan/chemo regimen as a second-line therapy for DLBCL.
Polivy is one of a clutch of new therapies that Roche is hoping will grow quickly to offset the hit to its revenues caused by the launch of low-cost biosimilar competition to its Rituxan/MabThera brand of rituximab and its stablemate cancer antibodies Avastin (bevacizumab) and Herceptin (trastuzumab).