Roche beats revenue forecasts as sales of old drugs take off in China
Roche has beaten analysts' revenue forecasts in the third quarter, after mounting sales of its older drugs in China and the success of newer drugs mitigated the impact of patent expiries.
For years Roche's business has been based around its three cancer and inflammatory disease blockbusters – Herceptin (trastuzumab), MabThera/Rituxan (rituximab), and Avastin (bevacizumab).
But all three of these are already losing revenues to or are threatened by cheaper biosimilars as their patents expire in the US and EU.
However Roche reported strong sales from MS drug Ocrevus (ocrelizumab), which were up 14% in the US, and its newer cancer drug Perjeta (pertuzumab).
But EU sales of cancer drug Rituxan fell by nearly half, and Herceptin for breast cancer was down 21% because of biosimilar competition in Europe.
The situation will get even tougher next year, when biosimilars are expected to hit the US market. Last week, Celltrion/Teva's biosimilar of Rituxan won the backing of advisers to the FDA, greatly increasing its chances of approval in the coming months.
But in China Roche is expanding and is managing to grow sales of the three drugs, offsetting the fall in sales elsewhere.
The company has also benefited from regulatory reforms in China, which is now much faster at approving newer drugs.
China's Food and Drug Administration (CFDA) has approved Roche's Alecensa (alectinib) for a tough to treat form of breast cancer, only three years after it was approved in the US.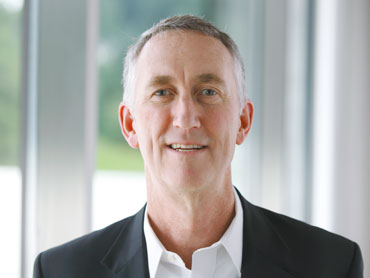 Reuters reported that Roche's drugs division head Daniel O'Day said there had been "good growth" in China, which had been largely responsible for an 8% hike in international sales.
"That's largely driven by the fact that we have our three medicines, Avastin, Herceptin and Rituxan now broadly reimbursed within the China environment," he said. "We expect that growth to continue."
Overall group sales for the first nine months were up 7% in constant currencies compared with last year's Q3 to around $42 billion, with sales in the US up 14% to more than $17 billion.
European sales were down 8% to around $6.6 billion, while international sales were up 8% to $6.3 billion.
Don't miss your daily pharmaphorum news.
SUBSCRIBE free here.