Relief for Amgen as it wins Otezla patent appeal
News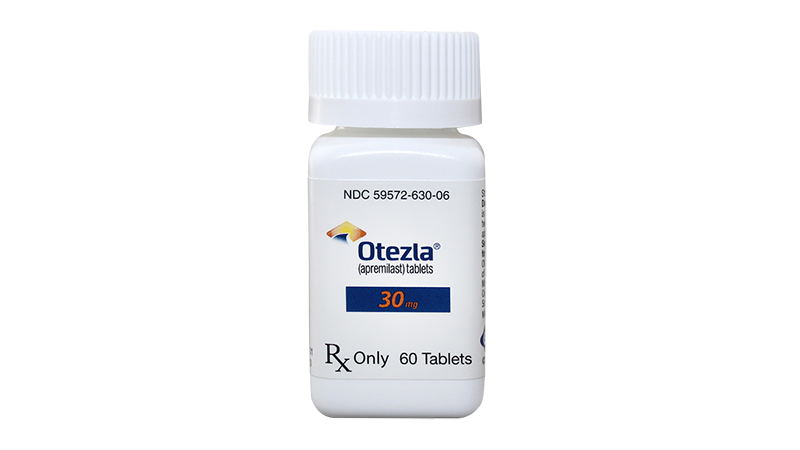 Amgen has won a crunch appeals court ruling that delays generic competition to its big-selling psoriasis drug Otezla in the US until 2028, although it missed out on getting a longer period of exclusivity.
The US Court of Appeals for the Federal Circuit upheld a New Jersey lower court ruling that patents held by Amgen on Otezla (apremilast) are valid – and infringed by generics that Zydus Cadila and Novartis' soon to be divested Sandoz unit are trying to bring to the US market.
The appeals court considered two patents, upholding two (Nos. 7,427,638 and 7,893,101) covering the active ingredient in Otezla, but ruling against a third (No. 10,092,541) that claims methods of treating psoriasis with apremilast according to a specific dosing schedule.
The key development is the upholding of the '638 patent, according to Amgen, as it says both Sandoz and Zydus have acknowledged their generics fall under its scope. The decision to strike down the '541 patent is nevertheless a disappointment, as that would have protected the PDE 4 inhibitor from competition until 2034.
Amgen paid a massive $13.4 billion to Celgene in 2019 for rights to Otezla, after the company was forced to divest the product ahead of its merger with Bristol-Myers Squibb, and since then the product has grown into a $2.3 billion product, boosted by the approval of new labelling in 2021 that extended its use into all adult patients with plaque psoriasis, regardless of the severity of their symptoms.
The patent decision – unless challenged – gives Amgen valuable additional years to recoup its investment in Otezla as it enters the last years of its lifecycle.
Sandoz' initial reaction, however, was that it was happy with the decision to allow access to the US market six years earlier than might have been the case, says Reuters, so that may be the end of the matter.
Latterly, Otezla has come under pressure from BMS' Sotyktu (deucravacitinib), a first-in-class tyrosine kinase 2 (Tyk2) inhibitor whose potential was the reason for antitrust authorities insisting that Celgene divest Otezla.
Sotyktu outperformed Otezla in a head-to-head psoriasis trial, and on its approval last September, BMS said it reckoned the new drug could eventually top $4 billion in peak annual sales.
So far, it hasn't posted any sales numbers, but said in its annual results update in February that the drug had already captured around 12% market share in the oral moderate to severe psoriasis category.
Amgen maintains that Otezla remains the only approved oral systemic therapy with a broad indication and is "well positioned" to help the 4 million US patients with mild to moderate psoriasis, many of whom cannot get good relief from topical therapies. Sotyktu is only approved for use in moderate to severe cases.