Amgen builds Otezla's psoriasis label as rival BMS looms large
News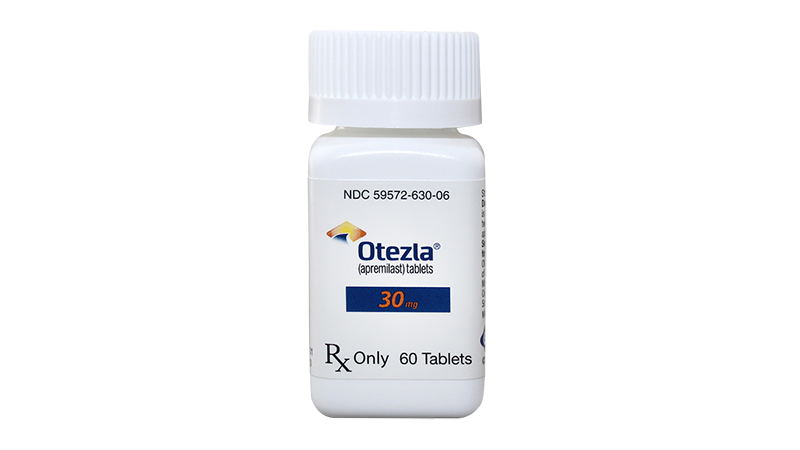 Amgen has won FDA approval for a stronger label for its oral plaque psoriasis therapy Otezla, as it prepares for competition from Bristol-Myers Squibb's much-touted rival deucravacitinib, which could make its debut next year.
The agency has cleared Otezla (apremilast) for the treatment of adult patients with plaque psoriasis, regardless of the severity of their symptoms, making it an option for an estimated eight million people with the skin disorder in the US.
Crucially, it extends the label for the PDE 4 inhibitor to include people with mild psoriasis, unlocking a sizeable new market for the drug, which has been approved since 2014 for moderate to severe cases.
Use in the milder end of the psoriasis spectrum gives Otezla a swathe of patients who won't be covered by deucravacitinib, which is heading for an FDA decision next September in moderate to severe plaque psoriasis.
That's important because deucravacitinib – aiming to become the first tyrosine kinase 2 (TYK2) inhibitor to reach the market – outperformed Otezla in moderate to severe psoriasis in a clinical trial reported earlier this year.
Otezla was acquired by Amgen for $13.4 billion when Celgene was forced by regulators to offload the drug ahead of its merger with BMS in late 2019, on fears that having both Otezla and deucravacitinib would allow the combined company to corner the market for psoriasis pills.
Sales of PDE4 inhibitor Otezla grew 13% in the third quarter to $609 million, but analysts have suggested it will come under pressure from deucravacitinib if approved.
For patients with milder psoriasis, having a new systemic treatment option will be a bug step forward, according to Stacie Bell, chief scientific and medical officer at the National Psoriasis Foundation in the US.
"Plaque psoriasis often affects patients more severely than can be measured by body surface area alone, particularly for those with manifestations in difficult-to-treat areas like the scalp," she pointed out.
"The location of plaques may make the area sensitive to topical treatments or challenging to apply them."
The latest FDA approval was based on the results of the ADVANCE trial, which showed that five times as many adults with mild to moderate plaque psoriasis receiving oral Otezla 30 mg twice daily achieved the main endpoint of Static Physician's Global Assessment (sPGA) response at week 16 compared to placebo – 21.6% versus 4.1%.
Otezla also led to significant reductions in secondary measures like whole body itch and scalp PGA compared to control.
The drug is also approved for oral ulcers associated with Behcet's disease and for psoriatic arthritis, but Amgen has aspirations to extend its label still further.
Earlier this month it reported positive top-line results in moderate to severe genital psoriasis, which affects around two-thirds of psoriasis patients.