Pilot study backs Kaia Health app for back pain relief
News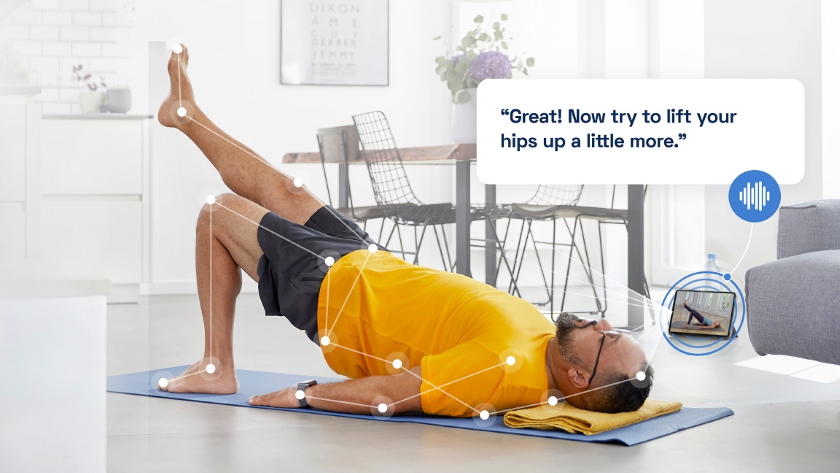 An app developed by Kaia Health to help people suffering from back pain who may not want to take painkillers has shown its worth again in a study conducted with a health benefit plan in the US.
The pilot study of the app – which combines physical therapy, relaxation exercises and medical information to help back pain sufferers manage their condition – showed it was able to reduce self-reported pain and sleep quality.
It features computer-vision technology that locks onto 23 key points on the body to track movements accurately, allowing the app to provide advice on the correct movements and exercises, and is currently being used by around 450,000 users.
Kaia conducted the pilot with Harvard Pilgrim Health Care, a group of companies providing health benefit plans to around three million people in New England and other areas of the US.
Three employers that use Harvard Pilgrim's health plans for their workers – the City of Lynn municipality, Dana-Farber Cancer Institute, and retailer Jordan's Furniture – made the app available to staff with chronic back pain.
At the start of the study, 80% of those enrolled were reporting pain that was impairing their ability to move freely.
An interim look at the data reveals that subjects reporting the highest levels of back pain at the start of the study (more than four on a 10-point scale) saw a 40% reduction in pain levels and a 58% increase in sleep quality since the start of the pilot.
Looking at the whole study group, the average pain reduction was 35%, with a 59% improvement in sleep. All told, 92% of those enrolled said they were satisfied with the app.
The pilot study follows a large-scale clinical trial of the app published last month in the Journal of Pain Research, which showed improvements in physical and mental symptoms in people with chronic lower back pain.
Lower back pain is one of the top causes of disability around the world, and according to a 2018 report in The Lancet accounts for 189 million lost working days and $62.4 billion in lost productivity in a year.
Kaia maintains that the current burden of COVID-19 is negatively impacting the ability of patients with chronic conditions including musculoskeletal pain to self-manage their conditions due to physical distancing, isolation, and complications in accessing healthcare services.
One of the primary reasons for participating in the pilot was to see if the app could reduce painkiller use among its members, particularly opioids, according to Harvard Pilgrim's chief medical officer Michael Sherman.
"By providing access to non-opioid approaches to managing painful conditions, Harvard Pilgrim is seeking to help its members avoid prescriptions for opioids, which we know can lead to substance use disorder in some individuals," he said.