Pfizer vaults into CD47 arena, buying Trillium for $2.3 billion
News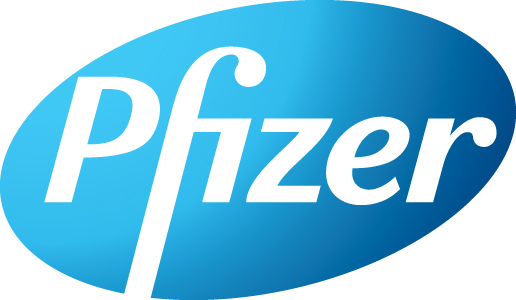 Pfizer is the latest big pharma company to take a position on drugs that target CD47 – a 'don't eat me' signal that protects cancer cells from being attacked by the immune system.
The company has agreed a $2.3 billion deal to buy Canadian biotech Trillium Therapeutics and its two lead candidates – TTI-622 and TTI-621 – which both act on signal-regulatory protein alpha (SIRP alpha)/CD47 pathway.
Pfizer took a $25 million stake in Trillium last year and must have liked what it saw in the programmes, agreeing to buy the rest of the company for $18.50 per share.
CD47 has emerged as a hot target in immuno-oncology, due to it's being found on the surface of cancer cells across many tumour types.
Aside from protecting the cells from being engulfed and eaten by white blood cells, there is some evidence that blocking the receptor may also prompt cancer cells to commit suicide via a process known as programmed cell death or apoptosis.
Pfizer's play for Trillium comes after two other takeover deals involving CD47 specialists. Gilead Sciences stumped up $4.9 billion to buy Forty Seven and its lead drug magrolimab last year, and shortly after AbbVie acquired rights to lemzoparlimab in a $2.9 billion licensing deal with Chinese biotech I-Mab.
Other companies operating in this area include Innovent, ALX Oncology, Surface Oncology, Vivoryon and Morphiex, which have all been mooted as potential takeover targets.
TTI-622 and TTI-621 are both SIRP alpha fusion proteins that are currently in phase 1b/2 development across several indications and have shown activity as monotherapy in various forms of non-Hodgkin's lymphoma, including diffuse large B-cell lymphoma (DLBCL), peripheral T-cell lymphoma (PTCL) and follicular lymphoma (FL), as well as other lymphoid malignancies.
TTI-662 showed a 33% overall response rate across 18 patients with multiple lymphoma indications in data reported last year, which included heavily pre-treated subjects.
Pfizer's head of oncology development Chris Boshoff said the company was "encouraged" by the early results with the two drugs, adding that the SIRP alpha-CD47 axis "defines a second key immune checkpoint for which disrupting agents are expected to become another important backbone immunotherapy for multiple types of cancer".
Gilead has also reported positive clinical trial results with magrolimab, showing high response rates in blood cancers including myelodysplastic syndrome (MDS) and acute myeloid leukaemia (AML) at the ASCO cancer congress earlier this year.